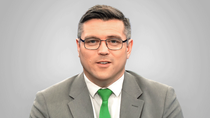 Fresh food suppliers are warning shoppers could face continued supermarket rationing unless suppliers start getting paid a fair price for their products.
Over the last couple of weeks Tesco, Aldi, Asda, and Morrisons all imposed limits on how many salad items customers can buy. It started with tomatoes but has since widened to other usually commonplace vegetables including cauliflower, peppers, and cucumbers.
---
The supermarkets blame poor harvests due to unseasonal weather in southern Europe and north Africa, however, industry insiders say the problem goes far deeper.
Simon Lane, Managing Director of Fruco PLC in East Sussex has been importing fresh produce for 40 years. He says supplies are still plentiful and supermarkets are simply being priced out of the market.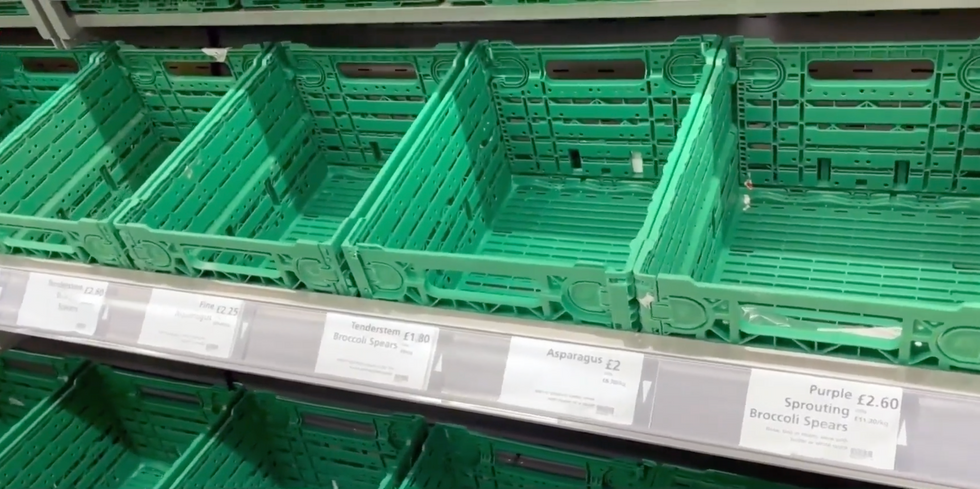 Supermarkets have already been limiting the amount of product customers can buy.
GB News
"The growing conditions are difficult, but the product is still there. We've got a grower near Alicante. He says he hasn't experienced weather conditions like it for years but we're still loading lorries at his farm every day."
Simon believes supermarkets offer such low prices that growers are increasingly choosing to sell through the wholesale market which fluctuates like the stock exchange.
"There's an old saying in our business. Money is the greatest fertiliser in the world. So if you are a grower in Spain or Morocco and you've got an English supermarket wanting to pay you x for your pallet of tomatoes and then you've got a wholesaler that is able to pay you three times that price where are you going to go?"
He's also critical of supermarkets that choose to sell some items at a loss - a practice that is against the law on the continent.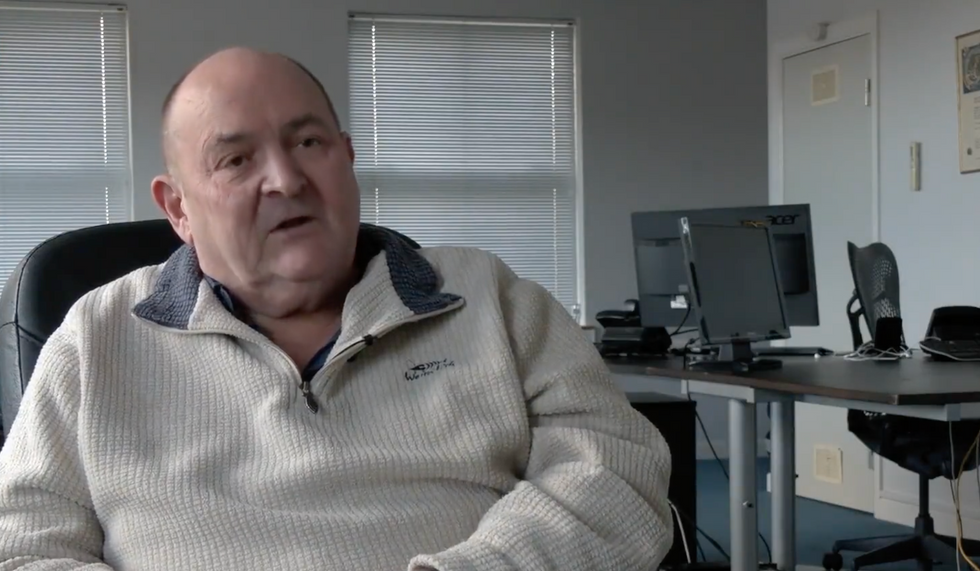 Simon Lane, Managing Director of Fruco PLC in East Sussex
GB News
"You cannot put a £250,000 tractor into a field to put carrots into the ground, to get a £250,000 lifter to get them out of the ground, to take it to a packhouse that's cost £4 million, to put it on a lorry that cost £300,000, to deliver it to a supermarket to be sold at 19p a kilo. It's outrageous!"
In Brighton, TG Fruits has been supplying independent retailers across the South East since 1972. Company Director Andy Griffiths, says they've not seen any supply shortages and believes they're still thriving because they pay their suppliers decent rates.
"We're tough, hard business people but we make sure everyone in the process makes a living and that's how the whole system survives. Supermarkets have a different attitude.
"They're very concerned with battling each other and they drive down the prices with the growers right to the bone and there's nothing left for them."
He also believes a lack of Government intervention in the prices supermarkets offer to farmers is isolating homegrown producers and destroying family businesses.
"The daughter or the son watches their father struggle for year after year battling the supermarkets and not making any profit and they decide it's not for us.
"So then you're not getting the injection of young people into the industry that is required for it to continue."
However, climate change and low prices are not the only problems impacting supply.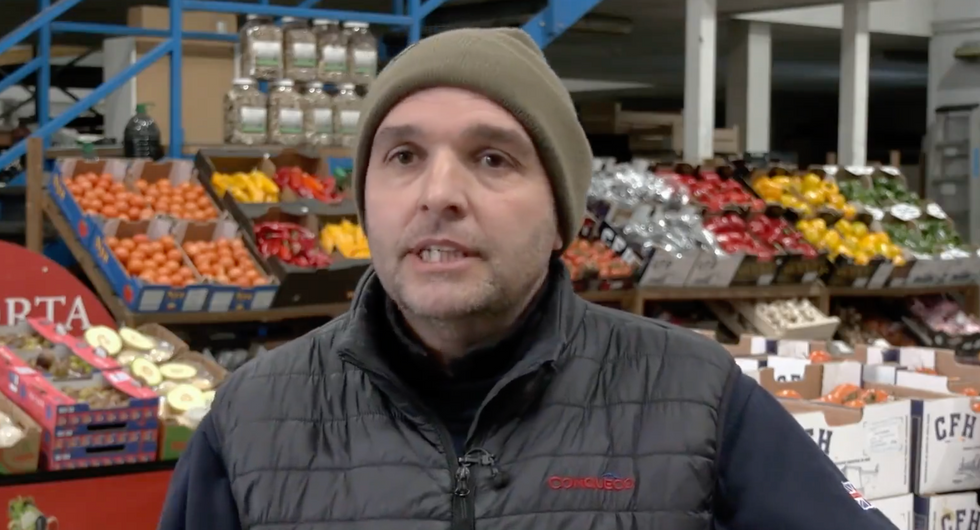 Company Director Andy Griffiths
GB News
Gary Griffiths (no relation) has been growing specialty tomatoes at Nutbourne Nursery in West Sussex for 44 years. He's warning that massive increases in energy costs and related products such as fertilisers due to the war in Ukraine are leading some British farmers to either plant their greenhouse crops later or not at all.
"I'm hearing a range of two to three months later for some growers. They're trying to reduce overall costs and it's really dependent on what the supermarkets are prepared to pay for their products.
"If the supermarkets will not pay them a realistic sustainable return then they know they can make no money and they won't do it."
A lack of Government support for farmers' energy prices is also part of the problem. Nutbourne's energy costs are now running at £10,000 a month, meaning that this year Gary decided to start growing later than usual and will probably have to increase prices.
"We are producing one month less of production. Unfortunately, the inflationary costs of growing are probably five times inflation. We will have to raise prices by a minimum of 10 per cent."
The government says supply problems could last until the end of March, however, if supermarkets continue to drive down prices, and farmers are left to struggle on their own over energy costs, we may continue to see empty shelves and even more growers going out of business.