Published: 13/09/2023
-
10:19
An estimated 500,000 pensioners won't benefit from the state pension triple lock rise next year due to where they live.

These retirees live in certain countries where their UK state pension does not increase annually, and instead the payment is frozen at the level it was when they left the UK, or first claimed the payment overseas.
---
The state pension only increases each year if a person lives in the European Economic Area (EEA), Gibraltar, Switzerland, or countries that have a social security agreement with the UK – but people can't get increases in Canada or New Zealand.
If a person doesn't live in one of these countries, they won't be able to get a yearly increase.
The government website states: "Your pension will go up to the current rate if you return to live in the UK."
A pensioner couple who moved from Glasgow to Canada told GB News they have been left devastated by the rule.
David and Elizabeth Currie emigrated overseas in their mid-30s and said they only realised their state pension would be frozen when they were in their 40s.
A Government spokesperson said: "Our priority is ensuring every pensioner receives the financial support to which they are entitled.
"We understand that people move abroad for many reasons and we provide clear information about how this can impact on their finances.
"The Government's policy on the uprating of the UK state pension for recipients living overseas is a longstanding one of more than 70 years and we continue to uprate state pensions overseas where there is a legal requirement to do so."
What is the state pension triple lock?
Introduced in 2011, the state pension triple lock is a commitment which is intended to ensure the UK state pension doesn't lose value in real terms, and that it would rise at least in line with inflation.
It means the UK state pension increases by the highest out of:
Average earnings
Inflation as measured by the Consumer Price Index (CPI)
2.5 per cent.
The average earnings figure which is typically used for the triple lock was published yesterday, and it would mean the state pension rises by at least 8.5 per cent next year. However, there's concern the
triple lock could be "tinkered with" to avoid another "bumper" state pension rise
.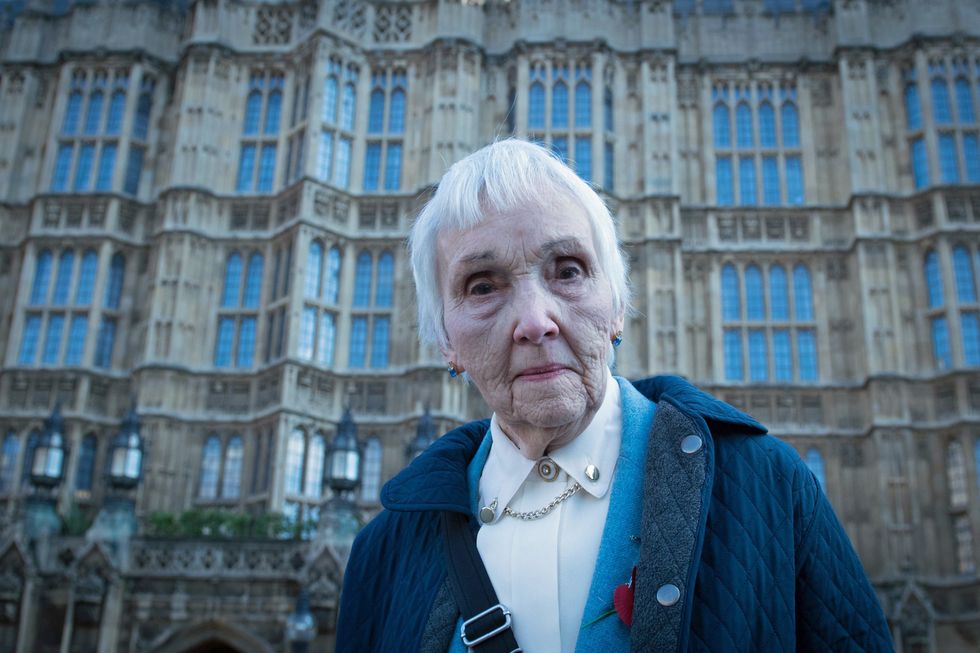 Anne Puckridge is among the estimated 500,000 pensioners living with 'frozen' state pensions
PA
Last year, the state pension increased by 10.1 per cent, in line with inflation.
The CPI inflation figure typically used for the state pension rise hasn't been published yet, but experts are forecasting it to ease from 6.8 per cent.
How much is the full state pension?
The full new state pension is currently £203.85 per week - around £10,600 a year.
The full basic state pension is currently £156.20 a week, which is roughly £8,120 a year.
If the sum increased by 8.5 per cent, these figures would rise to £221.20 per week and £169.50 a week, respectively.
How much state pension a person gets depends on their National Insurance record – they won't necessarily get the full state pension.