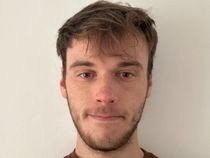 The UK steering clear of a technical recession shows forecasters "weren't paying attention", according to GB News's Economics and Business Editor.
Liam Halligan says he was left "astonished" by the Spring Budget given previous Bank of England (BoE) and Office for Budget Responsibility (OBR) forecasts, which provided a gloomy outlook.
---
He said the development was a "macro-economic" takeaway from the Spring Budget.
"We're not out of the woods yet, but we're not going to enter a technical recession", he said.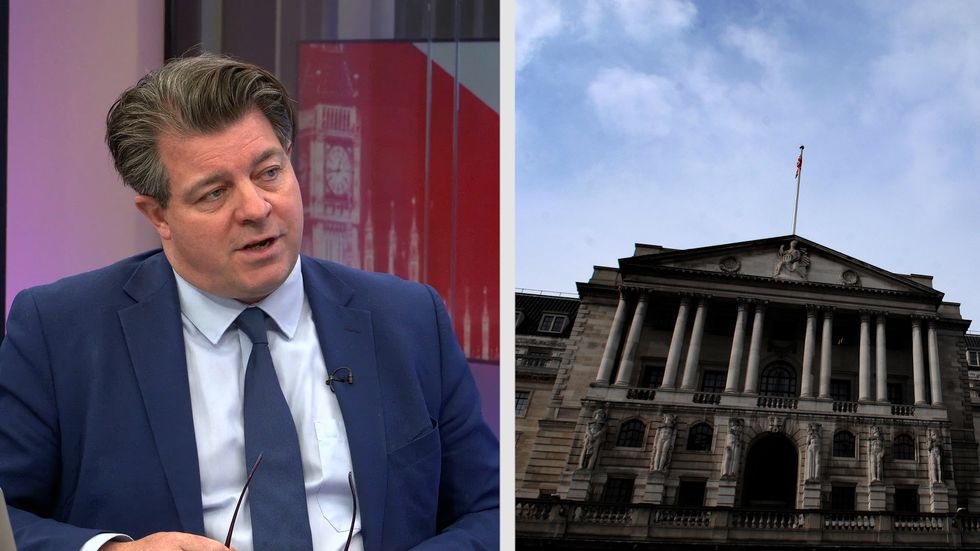 Liam Halligan says the Bank of England 'weren't paying attention' with their forecasts
GB News / PA
"This is pretty astonishing because in November, the OBR said we were going to spend the whole of this year, the Bank of England said it would be even longer.
"Not much has changed since November, frankly if you're paying attention.
"I'm not saying economic forecasting is easy, but these are handbrake turns in economic forecasts, which do change the political weather too as they give the Prime Minister and the Chancellor more room for manoeuvre."
Despite the small upturn in economic optimism ahead of the budget, Halligan says this is not evidenced by the measures introduced by the Chancellor.
He said: "If he did have more fiscal headroom because of that improved growth outlook, he didn't spend much of it.
"At least where I can see at the moment. Jeremy Hunt and Rishi Sunak are absolutely determined to be holier than thou.
"Labour is doing a good job of convincing people it is not going to make unfunded spending commitments, Keir Starmer and particularly Rachel Reeves, the Shadow Chancellor are very strict on that.
"I think the real opposition on this budget is going to be from the Government's own backbenches with Tory MPs who wanted Corporation Tax frozen, it's going up.
"Yes, there's full expensing but that replaces something called the super deduction where you've got an 130 per cent tax break on your investment."
The BoE dismally suggested in November that Britain was in for its longest recession since the 1930s while also increasing the cost of borrowing by 0.75 percentage points to 3 per cent.
In the same month, the OBR predicted that Britain's economy would not reach its pre-pandemic size until the final quarter of 2024.
Jeremy Hunt announced on Wednesday that the economy would not enter a technical recession in 2023, saying "doubters" have been proven wrong.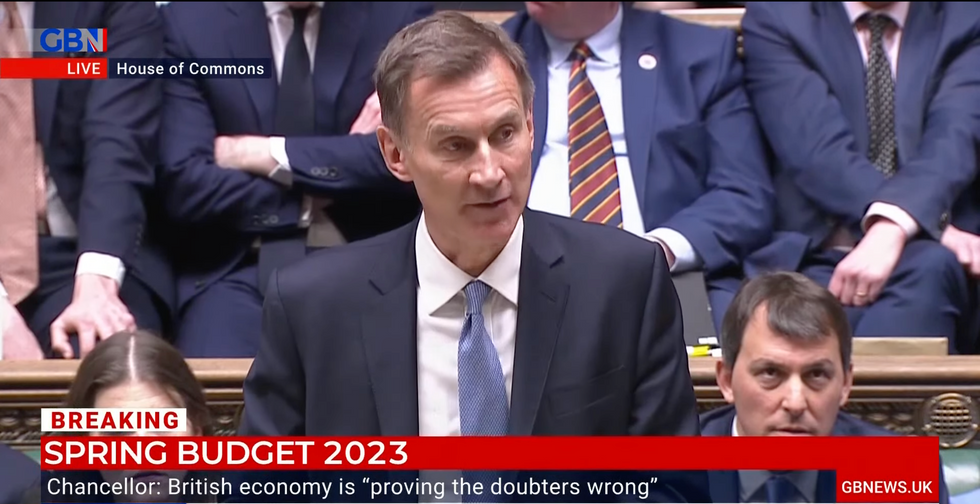 Chancellor Jeremy Hunt delivered The Budget in the House of CommonsGB News
A revised outlook from the OBR now predicts the economy to contract by 0.2 per cent this year, before growing by 1.8 per cent in 2024 and 2.5 per cent in 2025.
The Spring Budget included a tranche of pension measures as the Chancellor bids to stimulate the UK economy by getting more older people working.
The pension allowance for higher earners has been raised as Jeremy Hunt look to tackle the country's workforce shortage.
The cap on tax-free annual pension contributions have also been increased to £60,000 from £40,000, while lifetime allowance on tax-free pension pots were scrapped.
He told the Commons: "I don't want any doctor to return early because of the way pension taxes work.
"The issue goes wider than doctors. No one should be pushed out of the workforce for tax reasons."
Taxpayers who save more than the lifetime allowance must pay a 25 per cent levy on additional income from their pension or a 55 per cent tax, if it is withdrawn as a lump sum.