Experts are warning drivers that UK roads could soon be equipped with new speed camera devices that can detect harsh braking.
The new devices, which have been successfully trialled in Spain, will look to fine drivers who attempt to slow down to avoid penalties.
---
Oftentimes when drivers are faced with a speed camera, they will brake suddenly before the camera to abide by rules and avoid getting snapped.
Once the person has driven past the speed camera, they may put their foot down and start to accelerate again, potentially going over the limit.
This device aims to prevent that from happening and penalise speeding drivers who could cause chaos on the roads by changing speeds in a short space of time.
Experts are now calling for the device to be introduced on UK roads to make sure all drivers take responsibility for driving at the correct speed.
Recent data from the Department for Transport found that one in four fatal collisions happen as a result of speeding on UK roads.
Based on these figures, more than 2,500 people are seriously injured every year because of excessive speeds.
Gary Digva, founder of Road Angel, warned that drivers in the UK could soon see the new anti-braking systems used across the nation to control speeding.
He said: "If introduced, these devices will catch and penalise more speeding motorists, encouraging more drivers to stick to legal limits and improve road safety.
"These shocking statistics alone should encourage motorists to think twice before speeding, yet it's safe to say that the new technology will penalise even more motorists who are driving in excess of the legal limit, therefore helping to keep UK roads safer for all users."
The anti-braking cameras have been trialled in Spain before the pandemic and were found to be successful.
The technology, which has been branded as "cascading", can detect speeds over considerable distances with a mobile scanner placed after a fixed radar.
Motorists will receive a minimum penalty of £100 for speeding, alongside three penalty points added to their driving licence.
Any new drivers caught speeding within two years of passing their test, their licence could be revoked if they build up six or more penalty points.
Gary Digva added: "By capturing drivers who slam on the brakes before passing the fixed speed camera, as well as using technology to apprehend motorists who speed up again after the camera, the new radar devices will be able to penalise many more motorists than current systems.
LATEST DEVELOPMENTS: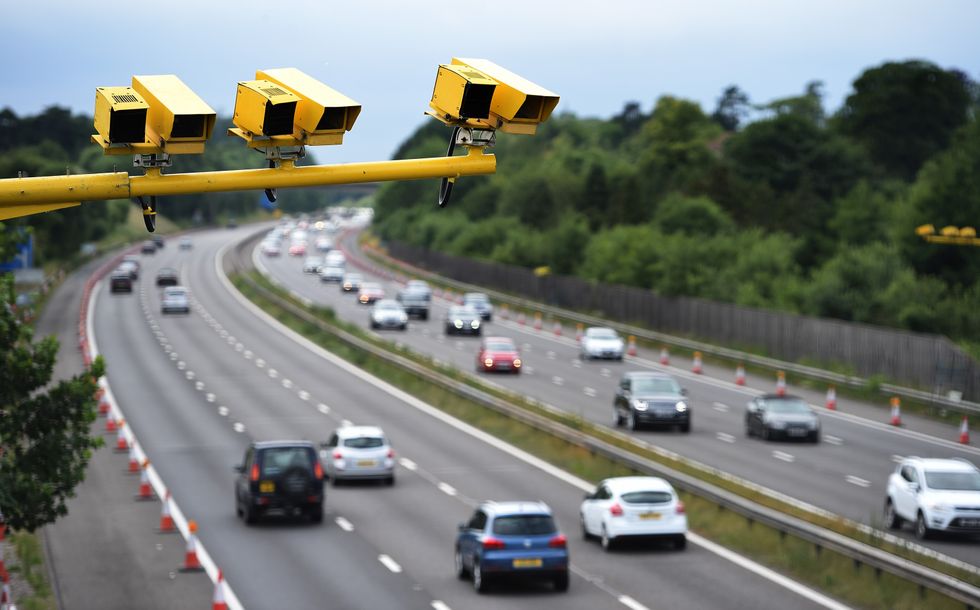 Drivers who recently passed their test could be revoked of their licence if caught speeding
PA
"Although the fight goes on to reduce incidences of speeding on UK roads and accidents resulting from excess speed we believe introducing this new technology to the UK will help keep roads safer."