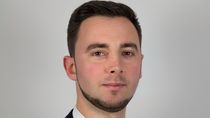 JK Rowling was branded a "national treasure" by two of the SNP leadership hopefuls last night - despite the author being repeatedly criticised by the party.
Humza Yousaf and Kate Forbes both agreed with the phrase to describe the Harry Potter author, while Ash Regan described her as "brave".

---
The three candidates were grilled on their views of Rowling after repeated clashes between the writer and incumbent SNP leader Nicola Sturgeon.
Last year the First Minister described herself as a "real feminist" as she criticised Rowling's views on transgender rights.
"I've spent my entire life campaigning for women's rights and I'm a passionate feminist with lots of evidence behind that," she said at the SNP's national conference to cheers from the crowd.
"There are many, many real threats out there to women right now, from attacks – physical attacks, attacks of sexual violence to the removal of abortion and reproductive rights – women in countries like Iran are going through.
"There are no shortage of attacks on women that feminists, real feminists, as I consider myself to be, should be focusing on right now."
Rowling has warned repeatedly that Sturgeon's policy on transgender issues was putting women at risk.
Last year she shared an image of herself wearing a t-shirt with the slogan "Nicola Sturgeon destroyer of women's rights".
Speaking in a leadership debate last night, Yousaf described Sturgeon as a "national treasure", before adding: "I think she's done amazing in terms of the books she's written.
"But I do disagree with her vehemently on the issue of transgender rights."
Forbes agreed "she's brave" and added "I don't disagree with her" on concerns with the Scottish government's gender self-ID policies.

Regan said the author's criticisms were "legitimate".
Earlier this year Rowling said she would continue to speak out on defending women's rights despite some Harry Potter fans criticising her for doing so.
She said she has "never meant to upset anyone", but added: "However, I was not uncomfortable with getting off my pedestal."