GB News' very own Breakfast presenter Eamonn Holmes has had his say on ITV's latest dating show.
My Mum, Your Dad is an all-new dating show dubbed the "middle-aged Love Island" which begins on the channel on Monday evening.
---
The premise sees 20-something-aged children nominate their parents as they try to act as matchmakers for their mums and dads.
The show is hosted by Davina McCall but has already hit a bum note with the GB News Breakfast panel.
Eamonn and Isabel Webster were joined by Christopher Biggins and Claire Pearsall on Monday's show where they discussed the new show after it appeared in the day's newspapers.
As the conversation began, Biggins recalled the moment he was 18 at drama school and discovered his mum was pregnant again.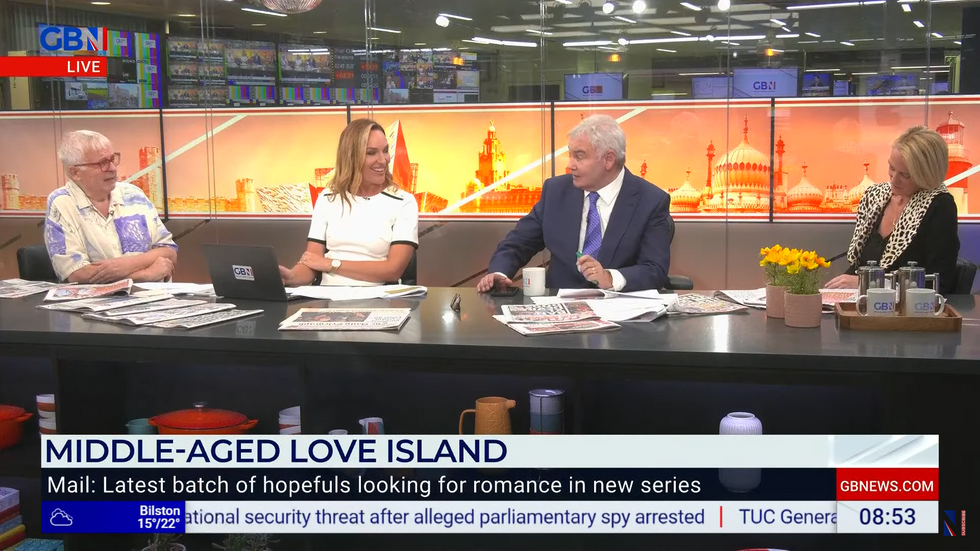 GB News Breakfast panel discuss new series dubbed 'middle-aged Love Island'
GB NEWS
"I was appalled that my mother was pregnant - the fact they were still doing it," the entertainer exclaimed.
Eamonn too had a less-than-fond experience of a similar ilk: "My mother was 48 and I wouldn't tell anybody at school, I was 16 at the time, and I was so embarrassed."
Eamonn then risked the wrath of Isabel when he teased to tell the story her father had shared at her wedding about how his daughter was conceived.
The panel let out a series of laughs before Isabel got the conversation back on track and discussed the new ITV show.
"Who would do such a thing?" Biggins blasted. "What will they think of next?
"They've got no bright ideas these television people - are you listening?" he continued.
Isabel disagreed, however, as she weighed in: "I think it's a good idea!
"Why does it only have to be young and beautiful (people)," she added but Eamonn was having none of it.
Slamming his former employer, Eamonn blasted: "I agree with you [Biggins].
"I mean, ITV are the worst," Eamonn continued. "If it's not Ant and Dec, or it's not Simon Cowell...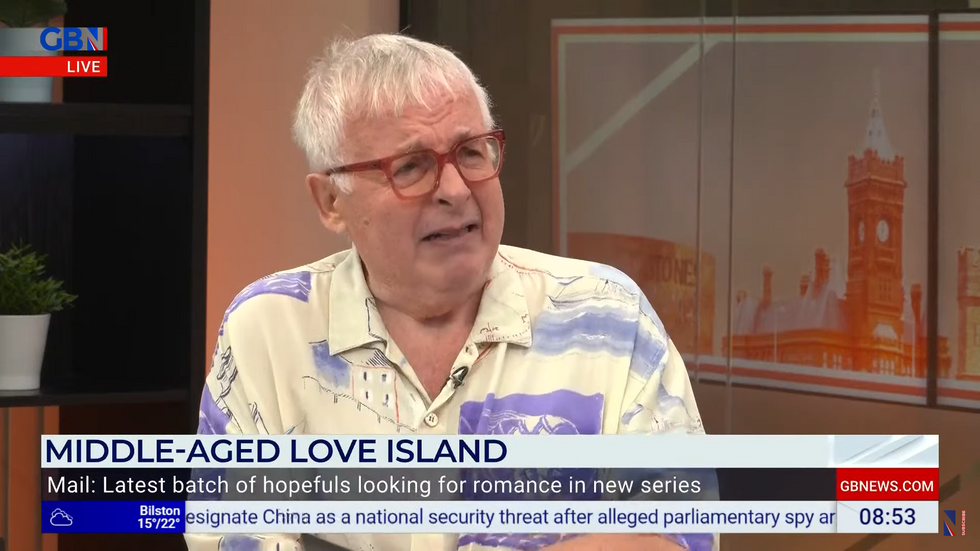 Christopher Biggins also slammed the idea of ITV's new show
GB NEWS
"Or it's not Bradley Walsh on The Chase, they've got no other ideas!"
Biggins agreed as he concurred with the GB News star: "No ideas whatsoever!"
Pearsall weighed in to offer a possible suggestion: "Do we not think that perhaps behind all of this is really just the cynical 20-somethings for their own career?"
Eamonn was a familiar face on ITV for a number of years before his exit in 2021, hosting GMTV between 1993 and 2005, and then This Morning alongside wife Ruth Langsford for 15 years from 2006.