By Jack Walters
Published: 19/05/2023
-
14:41
Updated: 19/05/2023
-
14:41
Temperatures in Britain will soon "break 30C" as an African plume hits the UK, meteorologists have suggested.
Weather experts have pinpointed when exactly Britons can expect to see temperatures soar.
---
Exacta Weather forecaster James Madden claimed mercury could soar by the weekend and into next week.
He said: "The best of the sunshine [will come] in some parts to the north and west of the country.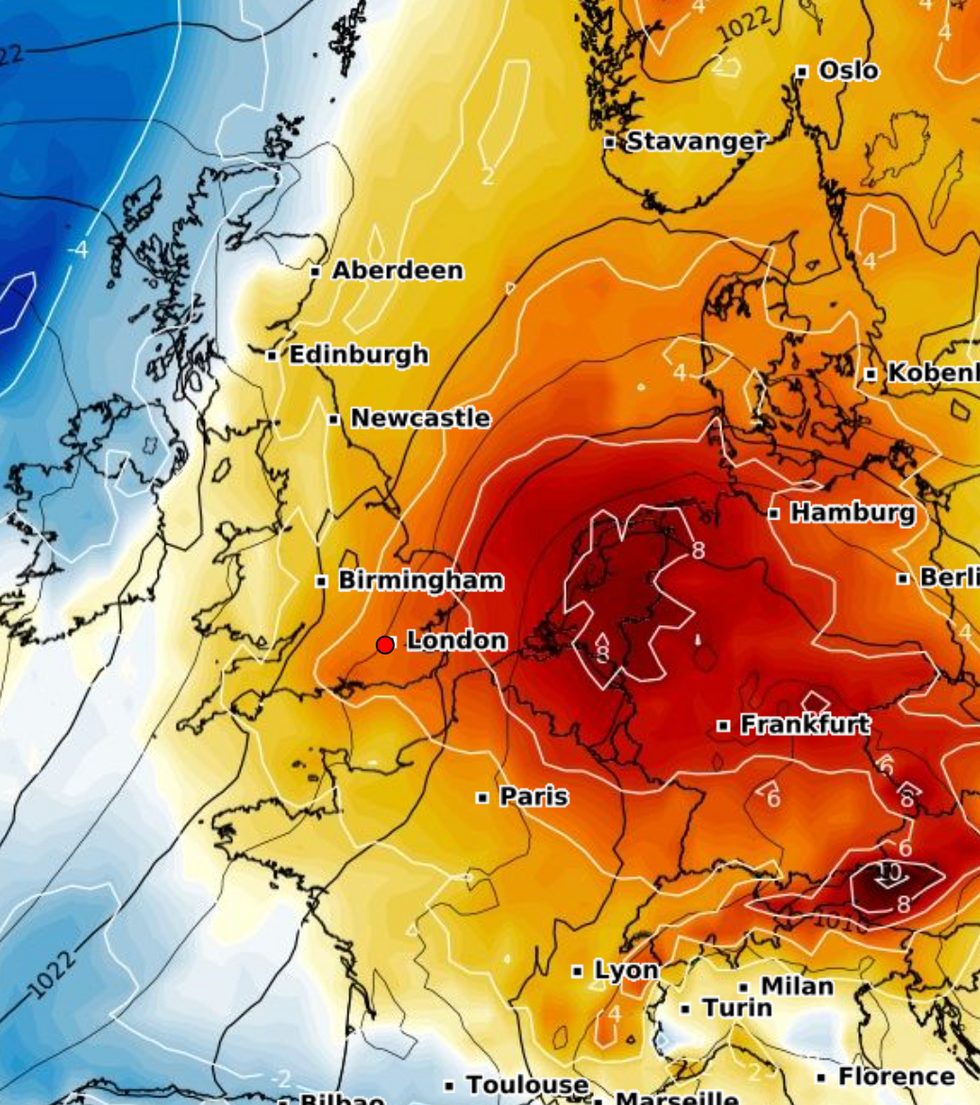 Weather experts have pinpointed when exactly Britons can expect to see temperatures soar
WXCHARTS
"Parts further south could actually be a notch or two lower in terms of maximum temperatures for this period, but it will still feel pleasantly warm in the best of the sunshine in these parts with maximum temperatures in and around the low 20s at the very least."
Mercury is then expected to cool slightly for a short period.
However, a major heatwave could follow as soon as early June.
The turn in temperatures, which has been dubbed the"Africa plume", could sweep the nation as Britain enters the summer period.
Madden added: "Much warmer weather is likely to be on the cards from early June, and on a more prolonged basis.
"This will also result in some hot surges over several days and well above-average temperatures on a number of occasions throughout the month as a whole, and the first of which is likely to strike from the early part of June and in-line with the start of the meteorological summer."
Exacta Weather's forecaster went on to claim that temperatures could exceed 30C for the first time during this period.
The Met Office also said: "A high-pressure ridge is most likely to extend across the UK, resulting in a good amount of fine and dry weather for most.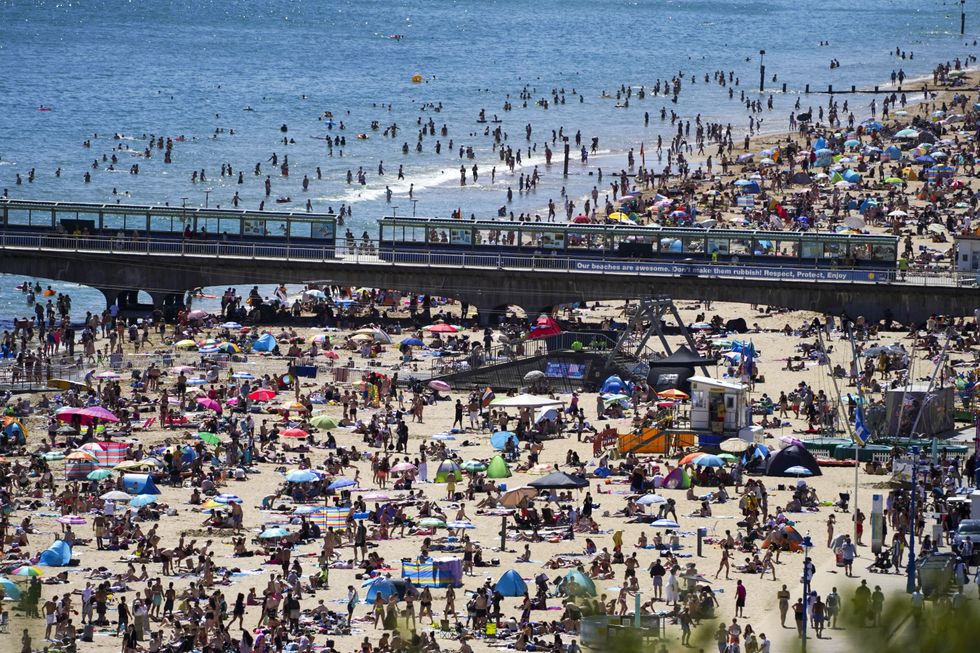 Brits could expect temperatures to soar in the coming weeks
Steve Parsons
"Temperatures most likely above average overall, although most likely closer to average in the southeast.
"Into June, high pressure is predicted to remain dominant, especially for northern areas, with cloud, rain and showers more likely to the south, although there is a level of uncertainty associated with this.
"An increased likelihood of above average temperatures for many."
In its longer-term forecast, the UK's national weather service added that high pressure "will dominate over most of the UK through the first half of this period, with settled conditions for most of the country" and that the predicted warm weather fronts will "bring a good deal of fine and dry weather for the majority of areas".