Published: 28/01/2023
-
16:56
Updated: 28/01/2023
-
17:19
The former chairman of the Conservative Party says he is battling depression and has bravely admitted: "I think it will come back".
Sir Jake Berry said his fight with mental ill health was brought about by a series of personal tragedies including the death of his brother.
---
Speaking to Gloria De Piero on GB News - in an interview to be broadcast on Sunday at 6pm - Mr Berry said he had "really dark days" but that opening up to his wife, and to others, had helped him greatly.
The former cabinet minister and MP for Rossendale and Darwen said: "When I was at university, I did have a period of time where I struggled quite badly with depression, and then I sort of got that sorted when I was in my early twenties and had always been fine with it.
"But I had a succession of challenges; my brother died, and then shortly thereafter I gave up the job I loved, which was Northern Powerhouse Minister, and then my mother died very shortly after that. And I think the culmination of those events made it really hard just to cope with the day-to-day.
"And, you know, again when you face that, and the challenge that depression and mental health issues in general can bring, the thing to do is to talk to the nearest and dearest around you.
"It's only the point at which you sort of sit down and say, 'Actually, I do think I've got an issue with this. I think I should seek a remedy', whether that's talking to people or whether it's medication, that is when you can start to make that journey back to the person that you were."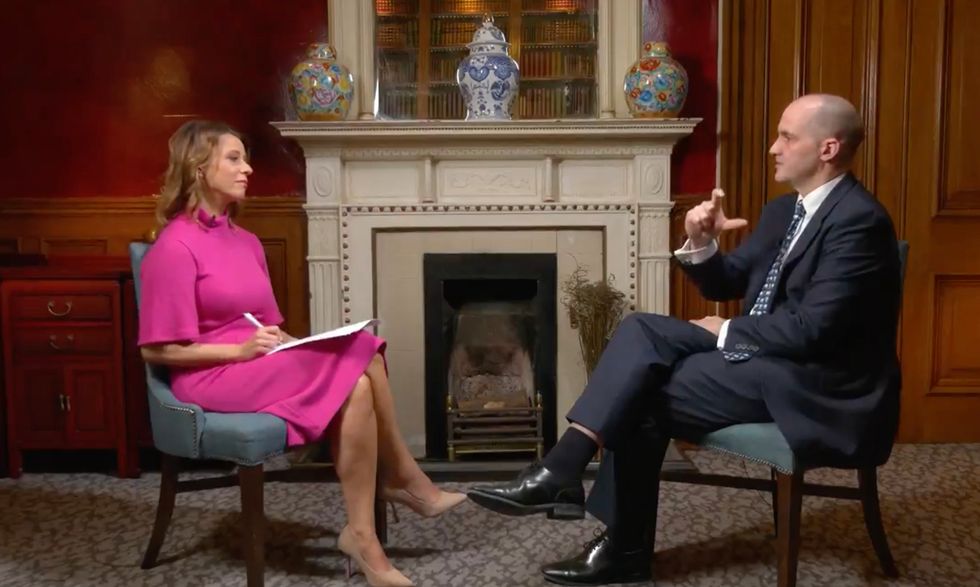 Jake Perry talking to Gloria De Piero for Gloria Meets on GB News
Explaining how he copes with his condition he said: "I think the biggest challenge I had was saying that I had a problem. Admitting it made it manageable. And having dealt with it in my late teens, early twenties, it's something I knew would pass. And I think that also gave me hope and the ability to deal with it."
Asked if he feared it would come back he candidly said: "Well of course it can do. I think it will come back. But dealing with it historically makes you more able to deal with it in the future. And, you know, I think we'll be ready for it.
"The one thing I've learned is don't suffer in silence, talk to other people, and you will be amazed. You definitely won't be the only person who's had that experience, and you may free, and enable, other people to talk about it."
Mr Berry said that after talking about his own illness his wife opened up to him as well.
He said: "That was the point where my wife also said to me how badly she'd been struggling with post-natal depression. I know that she felt similar, and it was just good to be able to talk to each other about it."
Urging others to seek support he continued: "The more we talk about it, the more able other people will feel able to come forward and talk about it.
"You get some really dark days. But I guess the key message is, whether you're a man or a woman, is just don't suffer alone, talk to people. There is a bright sunny day on the other side and you come out of it."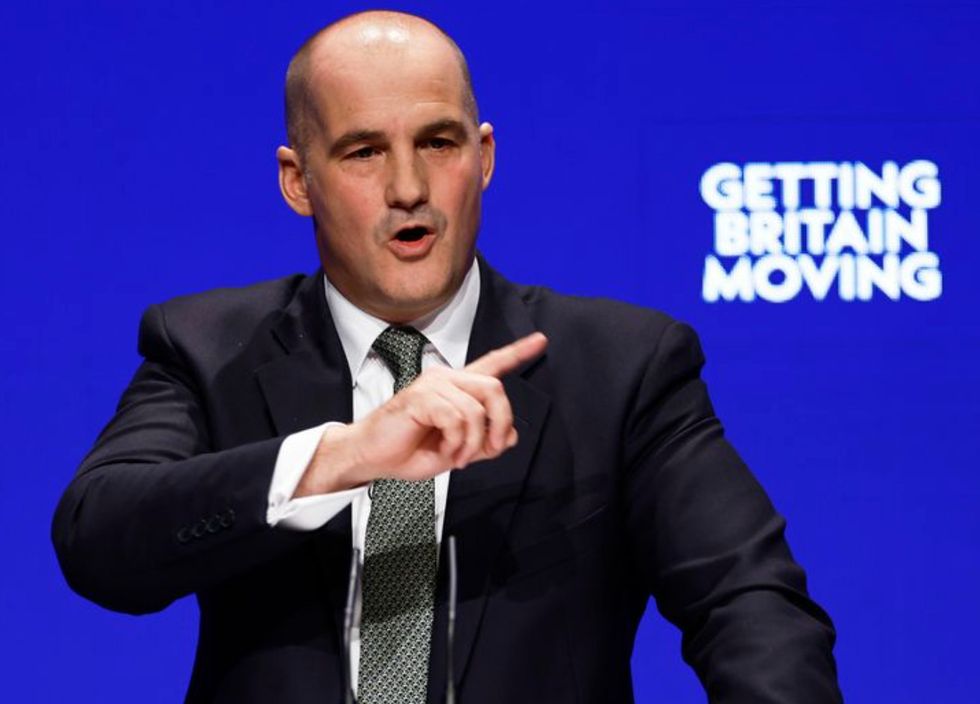 Mr Berry says he fell into a depression after his brother died
PA
Meanwhile Mr Berry also opened up about the final few days in office of Liz Truss, a period which saw him become centre stage in one of the most dramatic periods in recent political history.
He recalled: "I went to see her on that Sunday morning," he said.
"I told her that I thought, following the mini budget, that we had real problems with colleagues. She asked me to effectively set up a war room, if you like, in No 10 starting on the following Monday morning.
"So, we set up that war room, and effectively all decisions that were made came through that group, which was me, the Prime Minister, the Chief Whip, and the Deputy Prime Minister."
* Gloria Meets...is on GB News every Sunday at 6pm