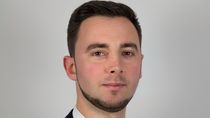 The threat of a major Brexit rebellion against Rishi Sunak fell away this afternoon as just 22 Conservative MPs revelled to vote against his new EU deal.
MPs voted 515 to 29, majority 486, in favour of regulations to implement the Stormont brake section of the Windsor Framework.
---
The Prime Minister and the EU's Ursula von der Leyen agreed the new pact last month in a bid to reduce trade frictions between Great Britain and Northern Ireland.
As well as the so-called brake which gives a veto for Northern Ireland politicians on the implementation of new EU regulations, the new deal included a reduction in customs checks on goods entering the province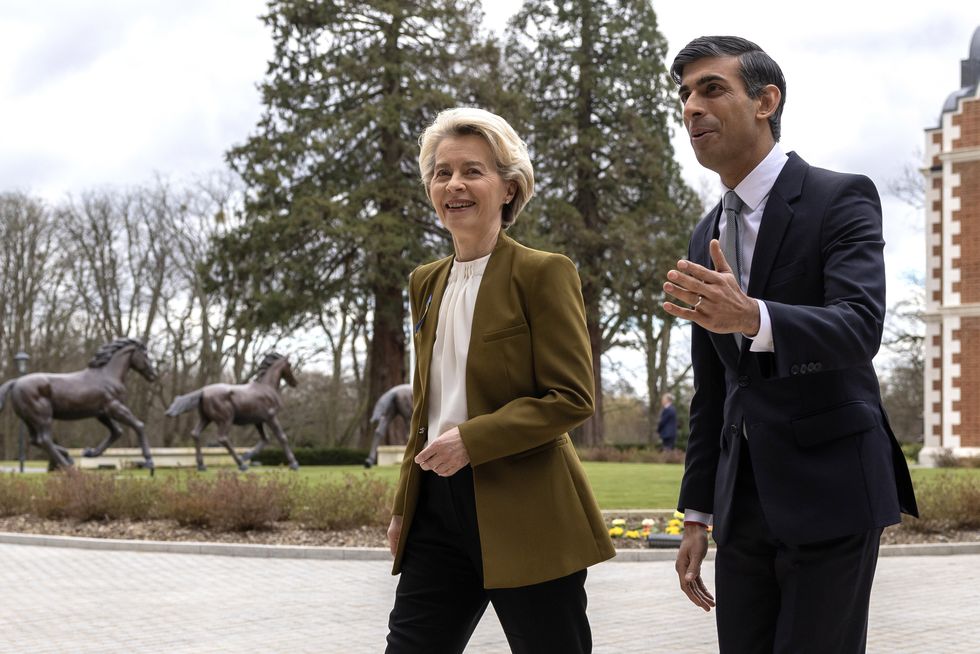 Rishi Sunak announced his new deal to reform post-Brexit trade rules for Northern Ireland last month
PA
MPs from the DUP, and the European Research Group (ERG) of Tory MPs were critical of the agreement and threatened a Commons revolt this afternoon.
Tory former prime ministers Boris Johnson and Liz Truss also said they would be voting against the Government ahead of the debate.
However, in the end the number of MPs voting against the Framework remained low.
Labour and the SNP had already given its backing to the agreement and vowed to vote with the Government.
Northern Ireland Secretary Chris Heaton-Harris, ahead of the vote, told MPs: "Without this measure, Northern Ireland would continue to have full and automatic dynamic alignment with EU goods rules with no say for the Northern Ireland Assembly and no veto for amending or replacing those measures.
"That is an intolerable situation and I urge all MPs to vote to end that full and automatic dynamic alignment."
Heaton-Harris said the EU could initiate a dispute if it believed the UK had improperly used the brake.
But he earlier explained: "We need to be clear that any dispute could only arise after the rules have been disapplied in Northern Ireland and the resolution of that dispute would be for an arbitration panel.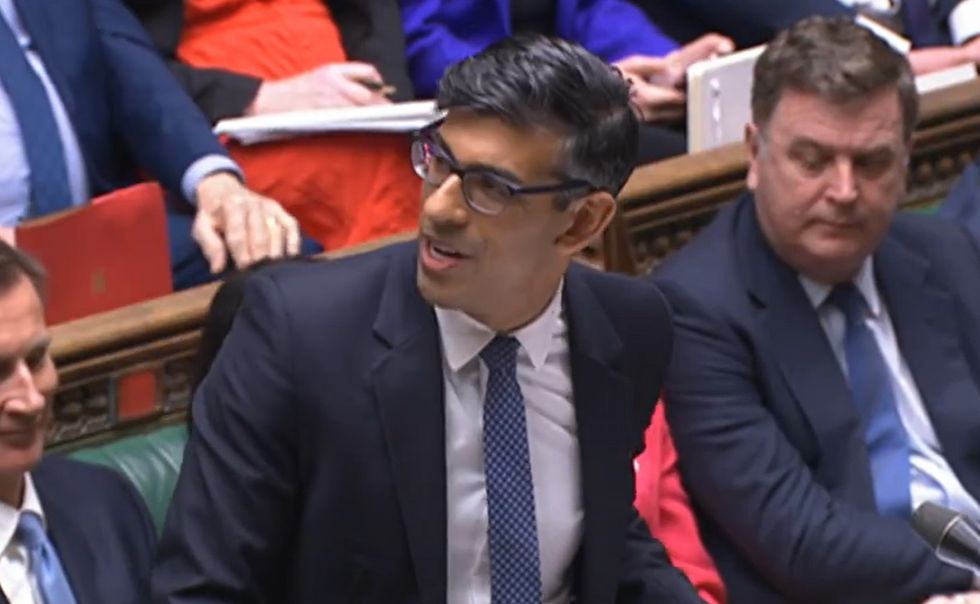 Rishi Sunak had promised a vote on the deal formally signing it off
PA
"The European Court of Justice would have no role in resolving that dispute."
The DUP is currently blocking devolution at Stormont in protest at the terms of the post-Brexit Northern Ireland Protocol.
It today said it would not restore power-sharing until its concerns had been addressed.