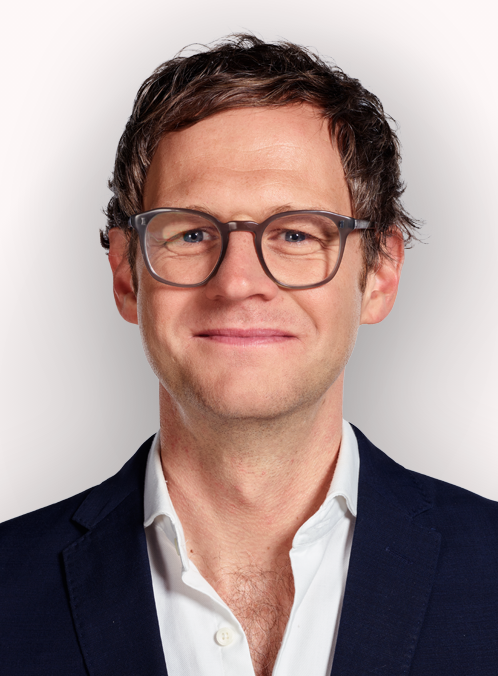 One hundred is a nice round number isn't it?
It's a century in cricket, a decisive break in snooker, and do you remember the good old days, when £100 in your pocket was a lot of money, before inflation.
---
And by recent standards, remaining prime minister and actually staying in Number for 100 days is a miracle.
Sunak hardly got off to the best possible start, inheriting a pound in freefall, an energy crisis and a probable recession.
And he wasn't even elected by his own grassroots, so not exactly the strongest mandate for power either.
But he hit the ground running, with swift action to reassure the international financial markets about the bankability of the United Kingdom, which has settled nerves, among the Rolex-wearing financiers upon whose largesse, we are now sadly reliant.
It's now significantly cheaper for Britain to borrow money, because we are once again trusted, as a reasonably safe bet.
And Sunak's obsession with inflation will likely bear fruit later this year and into 2024, with falling prices and a boost in value to the pound in your pocket and your wage packet.
It's clear that the highest tax burden since the war – a political choice – WILL add to our economic woes. We might avoid recession if we cut taxes and go the Liz Truss route.
Strong argument for that, particular corporation tax. But Sunak has made a judgement that tackling inflation is the only show in town – everything else is mere detail.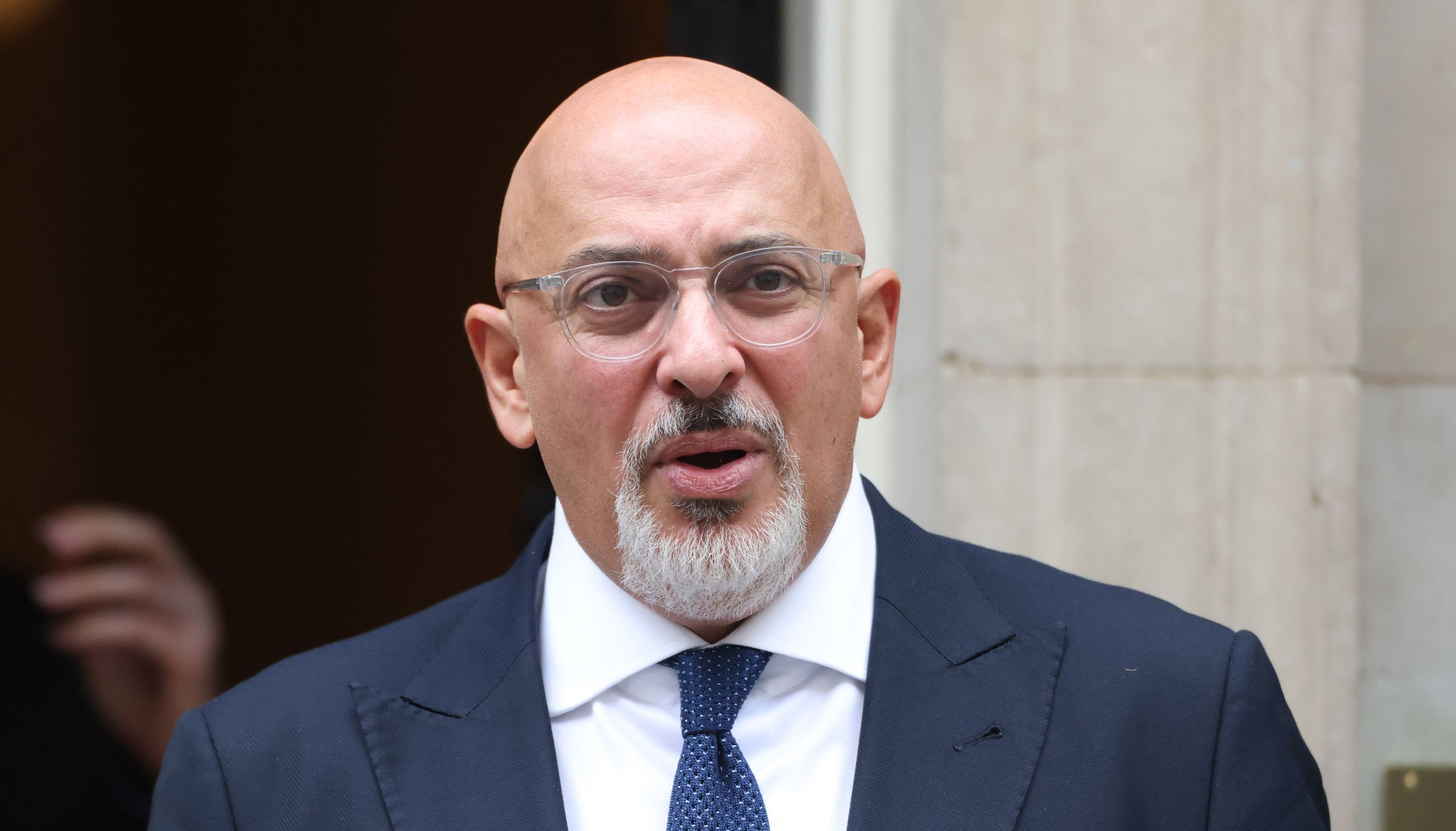 The Nadhim Zahawi tax scandal is a bad look for the Government, says Mark Dolan
James Manning
This has been - and will be -the biggest call of his premiership so far. But if it's the right call, Mrs Sunak can start looking at new wallpaper for number 10.
The Nadhim Zahawi tax scandal is a very bad look to say the least, but once he had proof that the ministerial code was broken, Sunak again, acted swiftly. Don't forget, Boris Johnson found it impossible to fire cabinet ministers and advisors.
Like Dominic Cummings and his ill-fated trip to Barnard Castle to test his eyesight, the disastrous Education Secretary Gavin Williamson and he didn't even sack Matt Hancock, when captured on CCTV having a snogfest during lockdown, breaking every rule you can think of.
It's my view that when it comes to the strikes, the woke takeover of our society, the energy crisis and illegal migrant crossings, the alternative – the cervix free leader of the opposition Sir Keir Starmer - hasn't got a leg to stand on. Or a cervix.
With half the country on strike yesterday, he didn't even bring it up at Prime Minister's questions, clear proof if you needed it that he's in the pocket of the unions.
Now today's news of a hike in interest rates, is more bad news and an awful start to the year. Credit cards, loans, mortgages will all go up. But keep the faith.
The tunnel is at its darkest, before you reach its end.
Perhaps fuelled by Brexit derangement syndrome, in which the political and media elite will try to blame everything on our departure from the EU, Britain in my view, has been a victim of huge pessimism when it comes to our post-pandemic outlook.
Look no further than the surprise news that the economy grew in November, by small amount, I'll grant you, but more than the contraction predicted. And more news today, that in fact, we avoided recession altogether at the end of last year and a shallower, downturn is anticipated this year.
There are two key questions after 100 days of Rishi Sunak. The first one is about his political judgement. Well, by identifying the five key things that arguably matter most to the British people, I think he passes that test.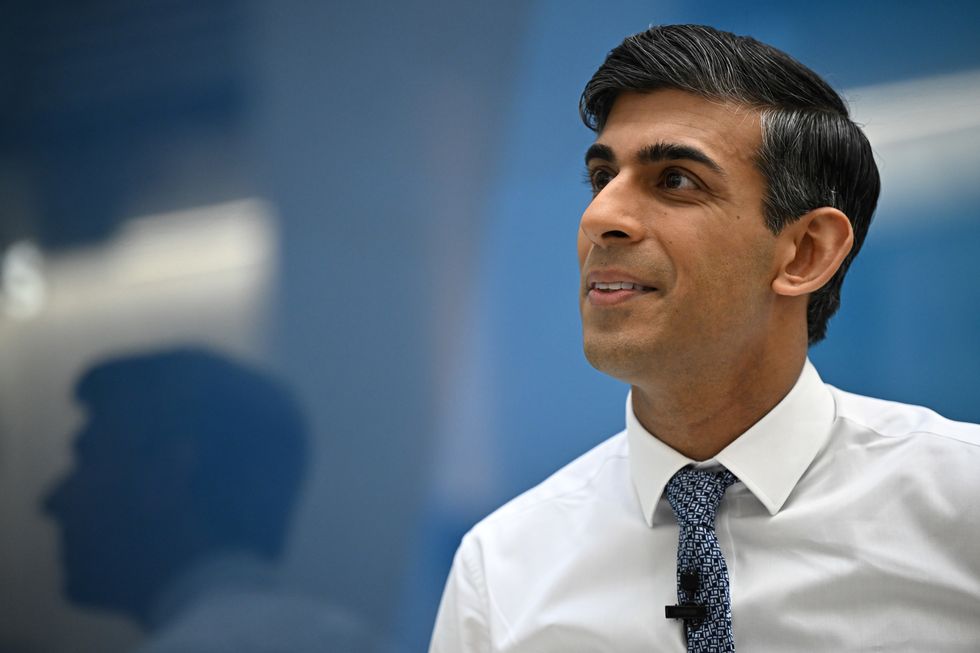 The Prime Minister has promised to address NHS waiting lists
Oli Scarff
He has promised – yes, promised – to tackle NHS waiting lists, to grow the economy, to reduce the debt, to halve inflation and to stop the boats.
If Carlsberg did shopping lists, that one qualifies. Sunak knows what he's got to do, and he's got two years in which to make some serious inroads. The next question is about his character.
Does he have the backbone to see this through through? A zero tolerance policy to illegal migrant crossings, will take legal and political courage.
Cutting the debt, will see Britain having to live within its means – he will be fighting against powerful vested interests.
Fixing the NHS will require bold and painful reform. And halving inflation will involve the mother of all fights with the trade unions, as he pushes back on their inflation busting demands.
The strikes are a nightmare for Sunak, but an opportunity too, and could prove to be his Falklands moment. In two years time, with a choice of Prime Minister Sunak versus Prime Minister Starmer, I think it's all to play for.
Far from fearing the next election, if Rishi delivers on his five-point plan, that election can't come Sunak enough.