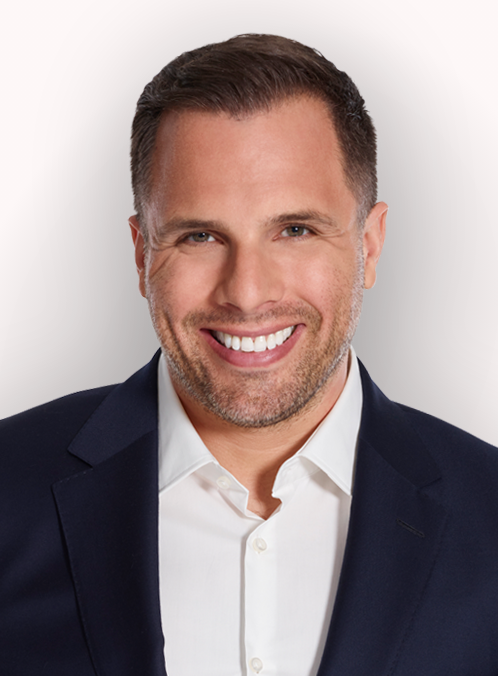 By Dan Wootton
Published: 21/02/2022
-
21:23
Updated: 14/02/2023
-
11:12
In March 2020, as the western world, including, depressingly, the UK, rushed to ape totalitarian China and lock its citizens indoors, I felt physically sick.
GB News didn't exist then but on my talkRADIO Drivetime show that history-making month, I implored the British government to make any restrictions on our civil liberties voluntary.
---
And I signed up to the theory espoused by the Chief Scientific Officer Patrick Vallance that harsh lockdowns would only delay the inevitable and lead to a monumental peak in the winter of 2020 into 2021, which sadly did end up happening.
"What we don't want is everybody to end up getting it in a short period of time so we swamp and overwhelm NHS services – that's the flattening of the peak. Our aim is to try and reduce the peak, broaden the peak, not suppress it completely; also, because the vast majority of people get a mild illness, to build up some kind of herd immunity so more people are immune to this disease and we reduce the transmission, at the same time we protect those who are most vulnerable to it. Those are the key things we need to do."
That's Vallance pretty much explaining the strategy later adopted by the Great Barrington Declaration, an action plan of which I am a proud signatory and whose co-author will be here later.
But, under international pressure, Vallance and Chris Whitty buckled.
Then so too did Boris, driven by, frankly, outrageously incorrect modelling, by Professor Pantsdown Neil Fergusson who delivered the infamous Report 9 on March the 16th 2020.
It warned of 500,000 deaths, based on the ludicrous assumption that none of us would naturally change our behaviour without legal restrictions to adjust to a pandemic.
But, the die was cast. Just a week later, the Prime Minister would shut the entire country down for the first of three devastating lockdowns.
He asked us for three weeks to flatten the curve and I was prepared to follow the advice for less than a month in order for the NHS to get its act together.
But, as brave commentators like Toby Young – who will be here later – correctly predicted: A government in crisis would never be prepared to give up the powers we so easily handed them – powers to control our daily movements, our freedoms, who we could see, where we could go, whether we could even use the NHS to be checked out for a potentially cancerous lump, whether we could visit a suicidal family member or an abused young child. The list goes on…
As I said at the time: I was convinced the Covid cure was becoming far worse than the virus itself.
And the rest, 23 months on, is history.
Or is it?
I say it must not be. Scientific study after study proves that lockdown sceptics like me were right.
The damage wrought on society has been so great, but, what's more, probably only prevented a tiny number of fatalities.
John Hopkins University just this month found lockdowns reduced deaths by only 0.2 per cent.
And, as we now know for certain, lockdown has caused thousands and thousands of deaths itself.
That's why tonight I am launching The Lockdown Inquiry.
Over the next weeks and months on this show the world's top experts, epidemiologists, politicians, commentators and ordinary folk who have had their lives destroyed by draconian lockdown policies will give evidence.
I fear the official Covid Inquiry will ignore the damage of the lockdown policy and the nudge unit propaganda which has left millions terrified.
The official narrative from the establishment is set: If Boris had locked down two weeks earlier and sealed the borders to turn the UK into a New Zealand-style hermit kingdom we would have avoided the worst of Covid and all would have been fine and dandy.
That narrative is a delusional fantasy.
The government and SAGE were told in July 2020 in a report drawn up by civil servants at the Department of Health, the Office for National Statistics and the Home Office that as many as 200,000 people could end up being killed by lockdowns from the impact of the measures and protecting the NHS in the medium to long term as a result of missed cancer diagnoses, cancelled operations and the health impacts of a recession.
And those stats are alarmingly starting to come true.
Lockdown killed 21,000 people in the first eight weeks of the pandemic, according to analysis from the University of Sheffield.
There were 4,785 more heart deaths between the start of the first national lockdown in March 2020 to October 2020.
There were an extra 1,400 alcohol deaths in 2020.
Not to mention the cancer crisis that will kill tens of thousands.
But these are all human tragedies, too.
There's Ruth Jones, an elderly lady who died following a fall in isolation at a care home.
There's Angela Winter who took her own life on the streets after she and her husband Michael were made homeless during lockdown.
There's Anthony Williamson who died on his birthday at sea with coast guard cover reduced because of the pandemic.
There's Sgt Paul Hills, a veteran suffering from mental health problems who took his own life after his care was moved to virtual appointments
Much of the blame for how we got here lies with the British broadcast media – the BBC, ITV News, Good Morning Britain, Sky News and Channel 4 News – which has never questioned the efficacy of lockdown, only demanded harder, longer restrictions on their viewers' lives.
So this Inquiry will rightly examine the media as we go on too.
Rest assured, the lockdown zealots, like former Health Secretary Matt Hancock, have also been invited to give evidence because at GB News we always hear from both sides of the argument.
So the Lockdown Inquiry begins today and, of course, I want our amazing army of viewers to be a part of it.
I've had hundreds of messages over the weekend from you, reminding me to look into many shameful aspects of the lockdown, from the hell inflicted on Leicester to the political approach of Nicola Sturgeon to the unimaginable cruelty of the funeral industry during the Covid era where relatives were banned from seeing their loved ones who had passed on.
We will be covering all of this as the Inquiry continues and I would like to hear your stories too.
You know where to find me: @danwootton on Facebook, Twitter and Instagram.
And dan@gbnews.uk on email.
Lockdowns don't work. They never did. And they must never happen again.