Published: 30/03/2022
-
07:12
Updated: 14/02/2023
-
11:58
Ukraine has played down Russia's statement that they will be withdrawing troops from Kyiv.
Negotiators representing the two countries held peace talks in Istanbul, Turkey, on Tuesday as missile strikes continued to rain down across Ukraine.
---
Speaking after the talks, Russian Defence Minister, Alexander Fomin revealed that the Kremlin had agreed to "radically reduce" military activity in the capital and Chernihiv.
Mr Fomin said the decision to pull back was taken in the interest of creating mutual trust and the necessary conditions for further talks to take place.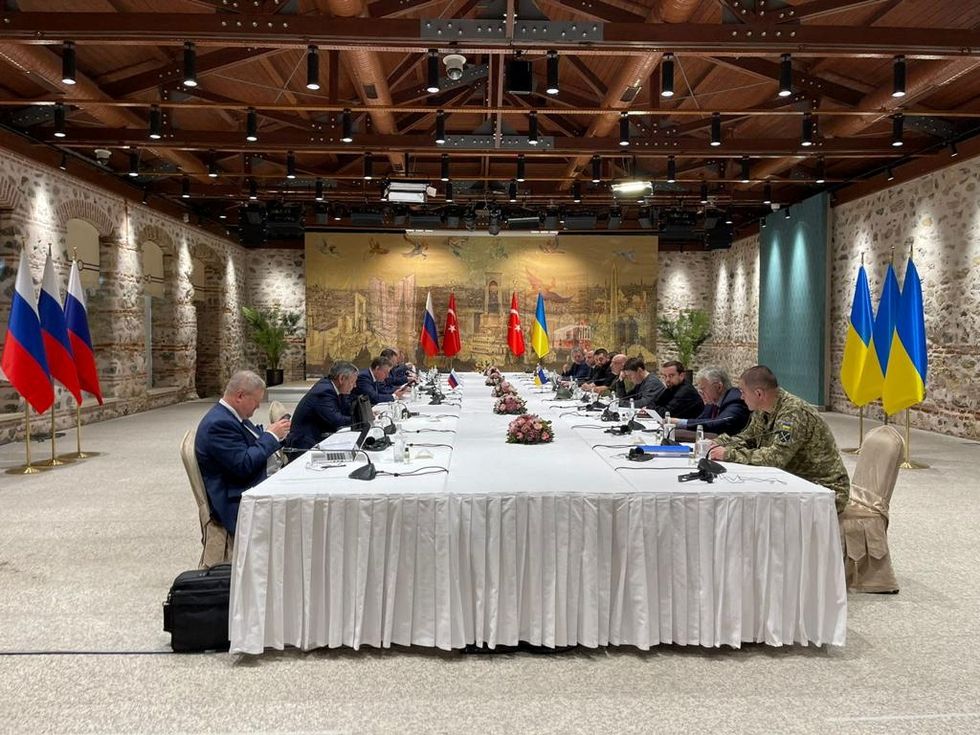 Members of the Ukrainian delegation attend the talks with Russian negotiators in Istanbul
UKRAINIAN PRESIDENTIAL PRESS SER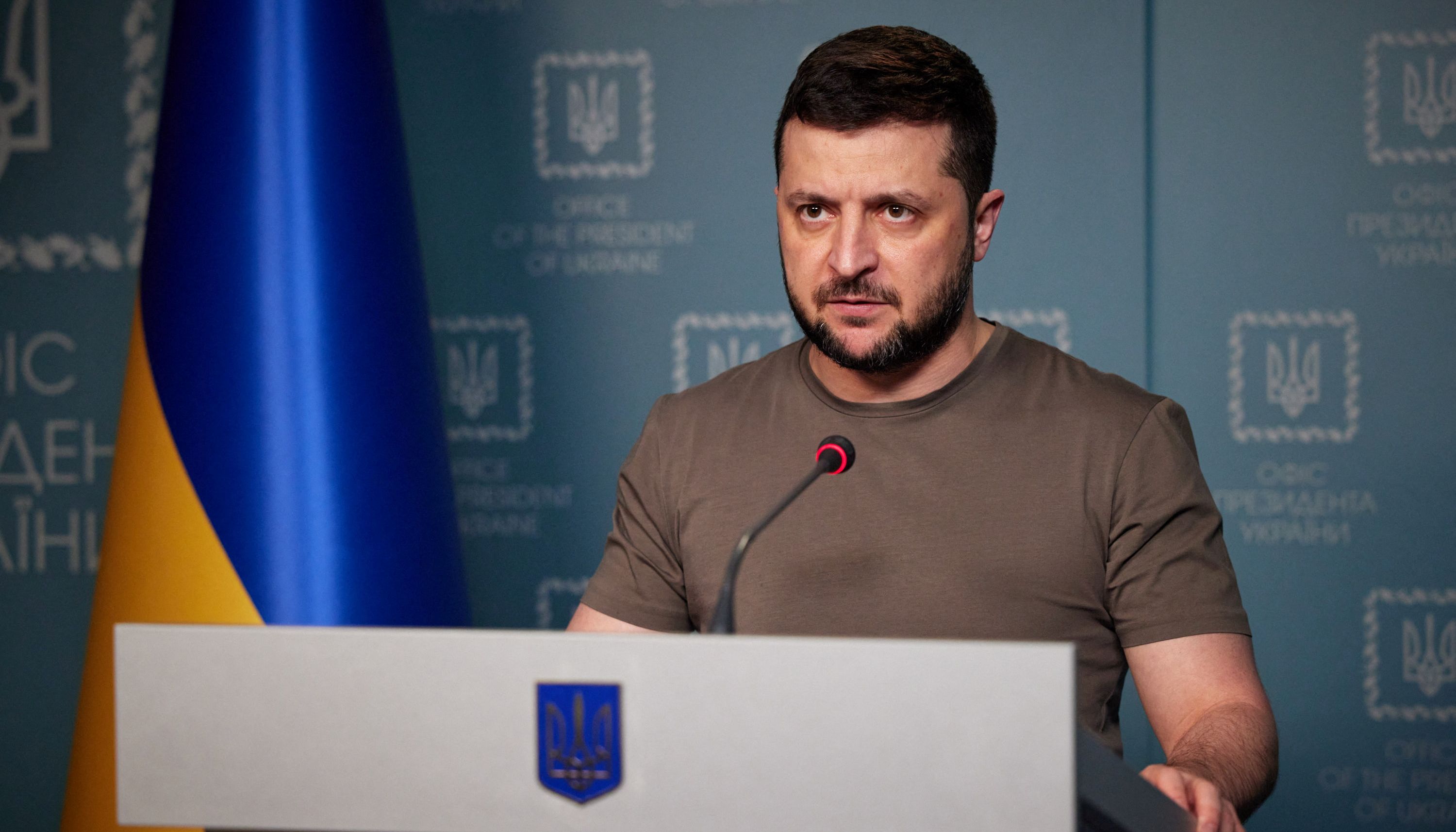 Ukrainian President Volodymyr Zelenskyy
UKRAINIAN PRESIDENTIAL PRESS SER
More information would be revealed once the Russian delegation returned to Moscow, he added.
But Ukraine doesn't believe the pledge is genuine, instead a ploy to mislead and create a "misconception".
In a daily update posted on Facebook, the Ukrainian general staff said Russian units continued to move away from both cities.
Before adding that the withdrawals "are probably a rotation of individual units" aimed at misleading Ukraine.
Ukrainian President Volodymyr Zelenskyy said "Ukrainians are not naive people" in response to Russia's announcement.
Mr Zelenskyy added: "Ukrainians have already learned during these 34 days of invasion, and over the past eight years of the war in Donbass, that the only thing they can trust is a concrete result."
Elsewhere, US President Joe Biden said "I don't read anything into it until I see what their actions are", while Britain's Ministry of Defence in an intelligence update added: "It is highly likely that Russia will seek to divert combat power from the north to their offensive in the Donetsk and Luhansk regions in the east."