Published: 25/03/2022
-
14:49
A Ukrainian businessman, who is now fighting Russian forces on the frontline, told GB News he has been preparing for this moment since 2015.
From 2015 onwards, Alexander Nosachenko has been spending the time he has outside of his job training to use firearms because he felt that he wasn't able to protect his family should an invasion take place.
---
Mr Nosachenko claims to have been trained by "one of the best snipers in Ukraine", who now happens to be his Commander on the Kyiv frontline.
The Russian invasion has now lasted more than a month, with Ukrainians standing firm on their capital.
Speaking to GB News' Isabel Oakeshott, Mr Nosachenko explained the current situation and what life has been like in Ukraine since the start of the attack.
He said: "The whole thing started some 30 days ago, at that time I was on the streets of Kyiv from day one of the invasion.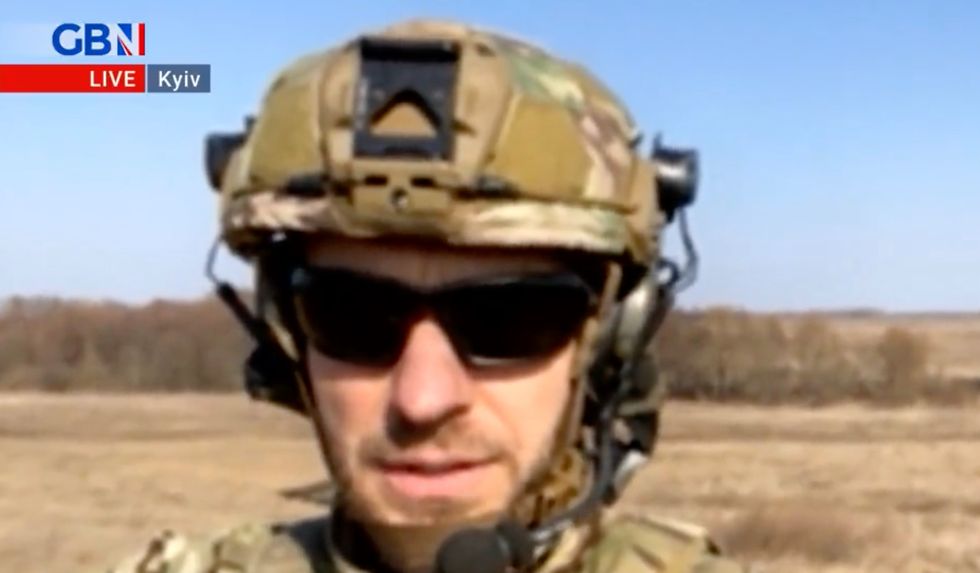 Alexander Nosachenko
GB News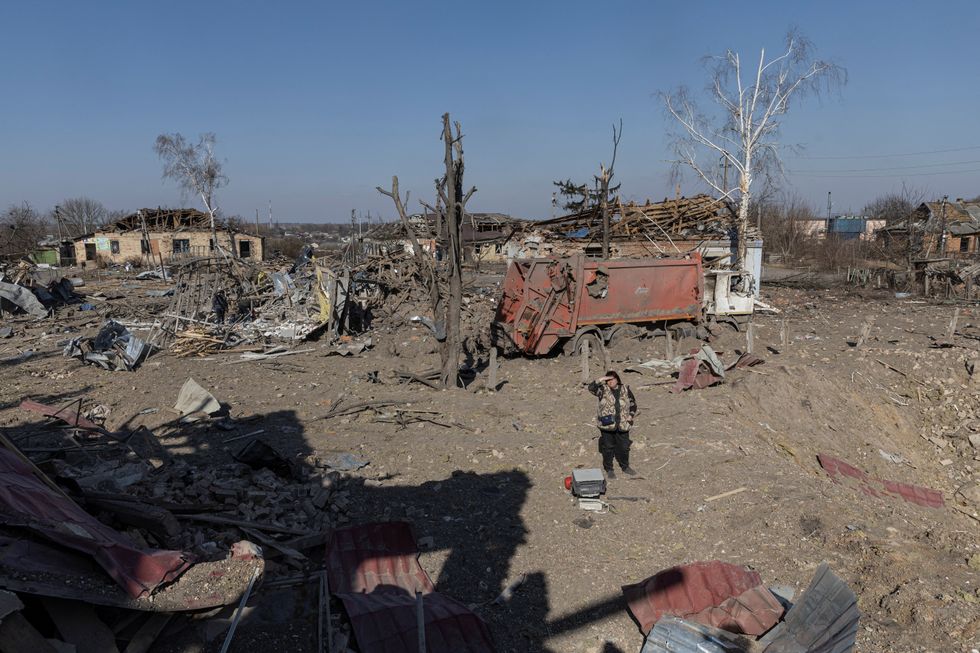 Missile strikes continue across large parts of Ukraine
MARKO DJURICA
"I spent the first three days on the streets, sleeping outdoors because at that time nobody could understand what was going to happen.
"I'm 100 percent Ukrainian, purest civilian, I've never been to military service and never taken part in any military campaign.
"But from 2015 when the whole thing started with Russia, I started to have training with one of the best snipers in Ukraine.
"And for those years I have been practising different types of shooting, more or less for three weeks. He is now my commander.
He added that 2015 was a tough moment in his life as Pro-Russian forces invaded the Donbas.
"2015 for me was extremely difficult, at that time I realised I was not able to protect my loved ones at that time because I had no knowledge on how to use firearms.
"So for me it was very difficult, because I realised that whatever I do or know it wasn't helping me to protect my family and loved ones.
"When things, more or less, went back to normal in 2015, I decided that besides being an amateur sports athlete, I will be spending my free time to master any type of shooting.
"I was getting myself prepared for a day like this. It's always better to be prepared. I never knew that I would use that knowledge but unfortunately this day came."