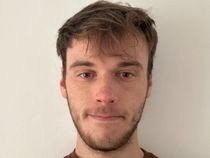 A journalist has issued a warning over the increasing number of absentees from school following lockdown.
A report from the Centre for Social Justice suggests severe absence from schools has jumped by 50 per cent over a period of less than two years.
---
The shocking figures found the number of children across the UK missing half of their time has surged to a record high.
Speaking on GB News, journalist Harriet Sergeant says the worrying trend shows the impact multiple lockdowns has had on children across the UK.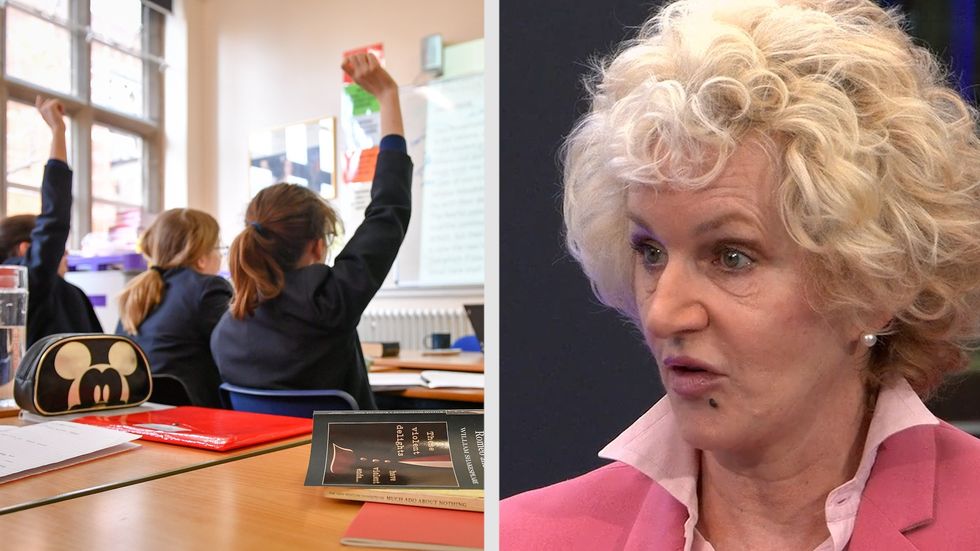 Harriet Sergeant says more schoolchildren are ditching the classroom
PA / GB News
Sergeant warned children are now using their time increasingly to partake in anti-social activity.
She told Esther McVey and Philip Davies: "Even though schools have reopened, an awful lot of children have gone missing.
"We concentrated a lot on elderly during the pandemic, but no one thought 'how are the children going to cope with this?'
"In 2019, about 60,000 children were out of school more often than in, which is bad enough.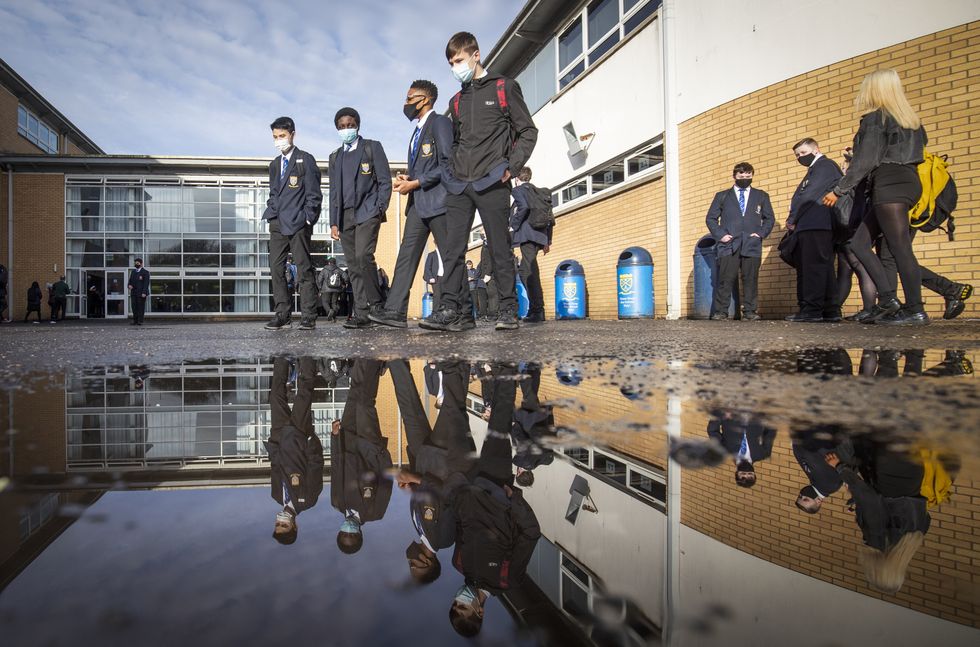 More children are ditching school following lockdown, according to reports
gbnews
"A year ago, when I started looking at this, it was 100,000. You'd think children would be skipping back to school but it's not 140,000 children who spend more time out than in.
"A shocking two million have not got good attendance. There are certain children who just will not come out of their bedrooms.
"But there are some who will not come off the streets. A lot of them are in gangs doing drug dealings.
"I've interviewed a lot of these children and it's absolutely heartbreaking."
Flick Drummond MP, a member of the Commons Education Select Committee, haas warned that school absences are becoming a "defining feature" of the UK's education system.
He told the Northern Echo: "The CSJ has revealed that there is one child in every class who is being denied access to a brilliant education. One child in every class who we cannot account for.

"Our most vulnerable children are those most likely to be missing. 140,000 children have slipped through the cracks. We must act urgently to get these children back into school. If we do not act now, we will have failed this generation."
Sergeant told GB News that she spoke to a student who "fell apart" as a result of teachers not marking his work during lockdown.
"He was going to a pretty good school in a leafy suburb of London", she said.
"He described to me in great detail really how he fell apart. This was an articulate, bright boy who started lockdown quite happily.
"It begun to disintegrate for him when he was doing his work, but none of the teachers marked it.
"He felt, 'what is the point competing when I'm not getting my work marked?"