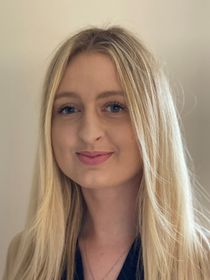 Published: 14/12/2022
-
17:51
Updated: 14/12/2022
-
18:55
Vladimir Putin has revived his nuclear threat to the West with new propaganda footage showing a deadly Russian Yars rocket being loaded into a silo near Moscow.
The missile, which will be able to hit the UK and the USA, has a 7,500 mile range and when nuclear-armed is 12 times more destructive than the atomic bomb dropped on Hiroshima.
---
Russian propaganda images show the explosive rocket being installed in a launch-pad using a special transport and loading unit - but there is no indication of any order for an imminent launch.
The Yars is a modification of the Topol-M missile system, and was first deployed in 2009.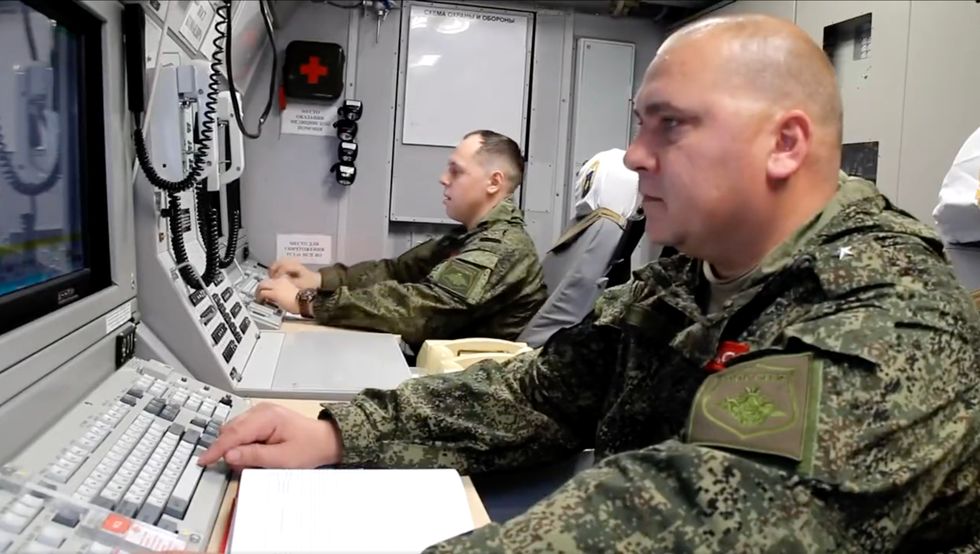 Russia is threatening the West with nuclear missiles
Twitter
Fears have been raised that Putin could launch a nuclear attack after he was seen in October overseeing a 'mock attack' on the West.
Russia reportedly practised its response to a nuclear attack with the drills aimed at targeting the UK and USA.
Missile force commander Colonel Alexei Sokolov made clear the latest exercise was aimed at sending a message to the West, with both the UK and US within range.
He said: "The importance of this operation lies in the fact that the missile will be put on combat duty on schedule.
"The homeland will get another nuclear missile weapon, which will make it possible to solve any tasks at the strategic level."
Combat engineer Vadim Vyazovsky told TV Zvezda, the Russian defence ministry's channel: "I feel proud of Russia that my country is putting such products into service so that the Motherland can sleep well."
Rishi Sunak is facing pressure from President Volodymyr Zelensky and Boris Johnson to supply Ukraine with long-range missiles to help end the Russian invasion.
But Downing Street indicated the UK is not planning to send long-range missiles, which could give Kyiv the ability to launch strikes in Russia.
It comes as the US prepares to arm Ukraine with its state-of-the-art Patriot air defence system.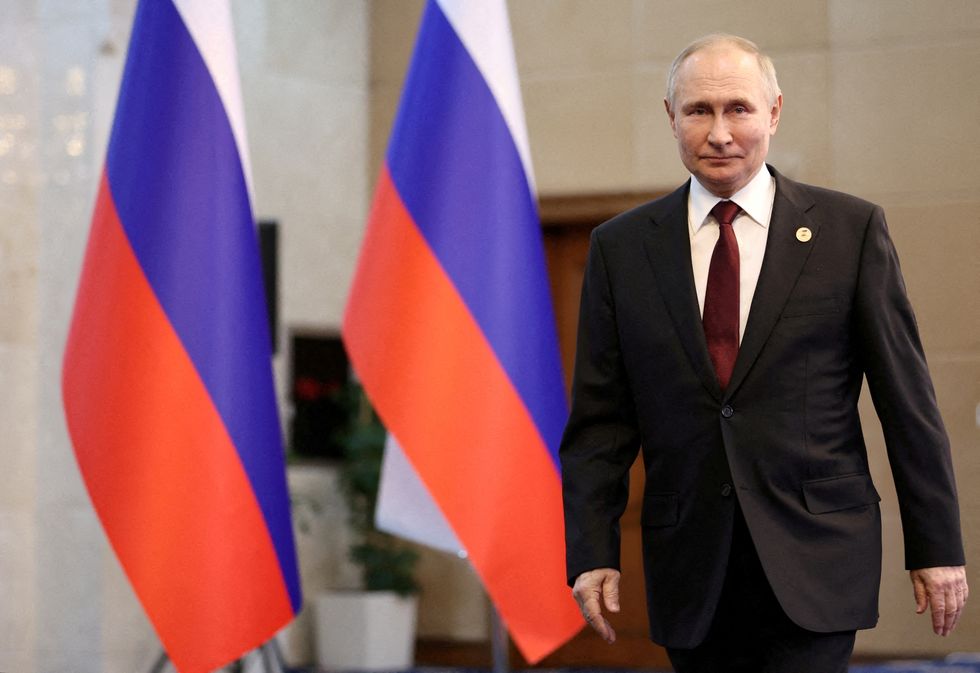 Putin has reportedly practised Russia's response to a nuclear attack with drills
SPUTNIK
Senior American defence officials said confirmation of the deal could come as soon as Thursday.
The Patriot system is the most advanced in the world due to its long-range capability it could shoot down Russian missiles and drones before they come within range of Ukrainian cities.
Since Russia invaded Ukraine in February tens of thousands of soldiers on both sides - and thousands of Ukrainian civilians - have died.
The war has caused Europe's largest refugee crisis since World War II with an estimated eight million people being displaced within the country and seven million fleeing Ukraine.