Published: 16/06/2022
-
08:23
Updated: 14/02/2023
-
11:00
A police force has issued an urgent warning to drivers after it found only five percent of them understood a common road sign used in Britain.
The road sign, which features a red circle with a motorbike and a car inside, has caught out many drivers in Humberside.
---
Only five percent of them knew it signalled an "access-only" road.
A statement from the force said it was horrified to find so many drivers claiming not to know what it means.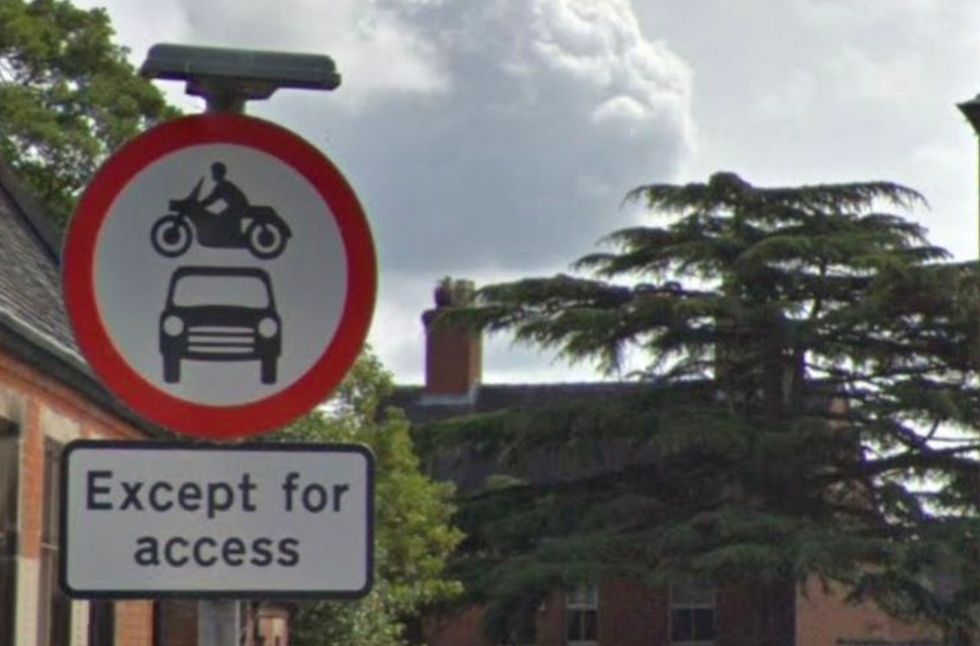 Access only road sign
Google
A tweet from Humberside Police reads: "Attended at Middle Lane Preston today to enforce that access-only route.
"Between 5 & 6 pm nearly 100 cars were stopped and only five had right of access.
"Horrified at the number of drivers who claimed not to know what a red circle with a car and bike inside meant!"
The access only road sign was introduced to limit traffic numbers in rural areas and near to schools.
Locals in Preston, a village outside Hull, had complained to the force about so many drivers using the road.
Due to it being an access only road, it should only be used by people living or visiting properties on the road.