Published: 22/04/2022
-
15:02
A mum has come under fire for asking fellow parents if it would be safe for her four-year-old son to walk to the local convenience store alone.
The mum wrote that she wanted her child to gain "independence" and stated the shop is only 200 yards from their home.
---
She added: "Today, I thought about letting him go to the shop on his own. He's quite sensible.
"He seems very young, but he's quite capable of going in to a shop and buying things on his own - he's done that, while I wait outside or in the car, for a year or so now. Is he too young to walk there and back on his own?"
Outraged users of popular parenting forum Mumsnet quickly responded.
One fumed: "No. Not a chance. What on earth would he be going to the shops for at that age?"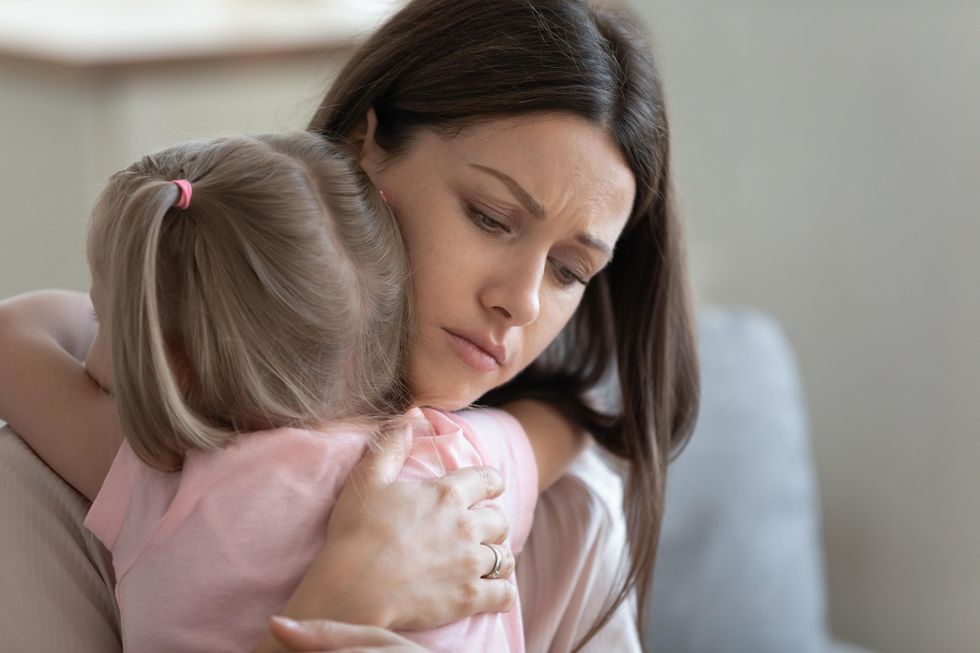 A child being comforted by her parent.
PA Features Archive/Press Association Images
Another said: "Yes, he is way too young. Too young not to get distracted/forget what he's meant to be doing/not fall over on the way etc etc. Plus you would get looks and be judged. Could you cope with that?"
One more sympathetic user wrote: "I would say slightly too young. Could you watch him all of the way? (my dd [dear daughter] would be fine in the shop on her own, she's five. I would worry if she saw a friend/cute kitten etc on the other side of the busy road and decided to risk it)."
The National Society for the Prevention of Cruelty to Children (NSPCC) say: "There's no legal age limit for a child to stay home or go out alone, but it's against the law to leave a child alone if it puts them at risk.
"Every child is different, so it's up to you to decide whether they're read."
The NSPCC ask parents to consider whether their child is at an age where they can appropriately deal with risks and behave responsibly.
They also suggest speaking with the child and asking them how they feel about the idea fo being left unsupervised.
The organisation recommends in their online guide: "Talk to your child early on about scenarios they might face and how to stay safe. Ask them what they'd do and how they feel about them e.g. when they're out alone, what if a stranger tries to talk to them, or take them somewhere."
It adds that if a child does go out unsupervised, it is important they have access to and are able to use a mobile phone in case of emergency or need to contact.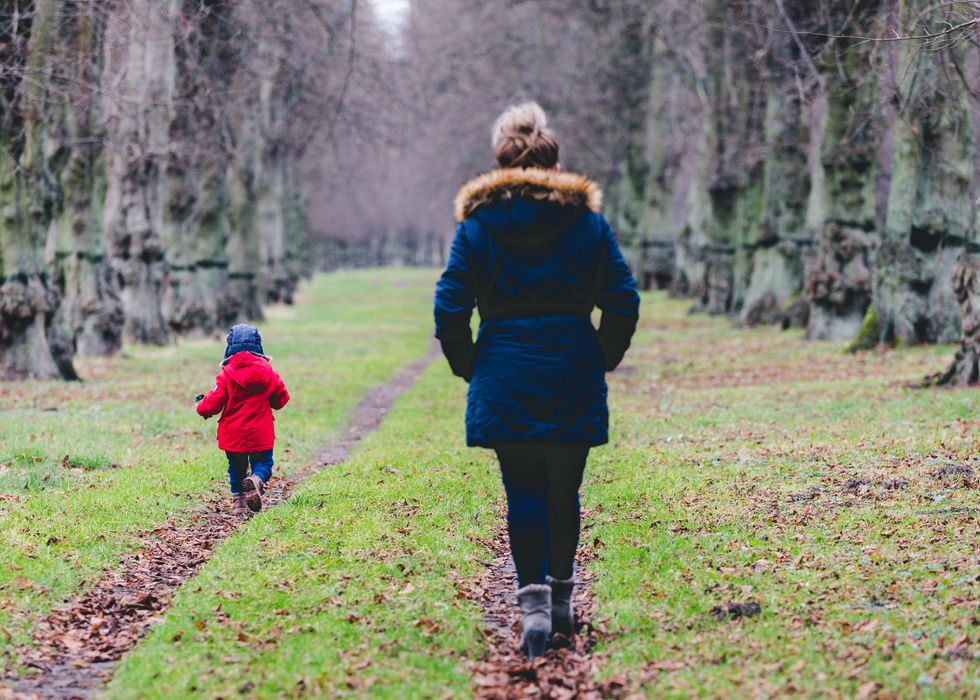 A woman and her child walking in a park
PA Features Archive/Press Association Images