By Anna Fox
Published: 06/07/2022
-
15:35
Updated: 14/02/2023
-
10:52
Minister for Exports and Equalities Mike Freer has resigned from his government role, following the ongoing row over the misconduct of the Chris Pincher scandal.
In his resignation letter, Conservative MP for Finchley and Golders Green, Mike Freer cited "an atmosphere of hostility for LGBT+ people".
---
"It is with deep regret that I must write to resign as both Minister for Exports and Minister for Equalities," he wrote.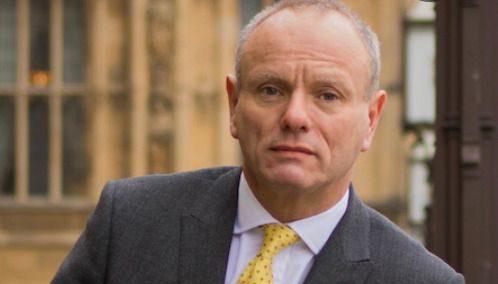 Mike Freer
MIke Freer Website
"I have been grateful for the opportunity to create focus in exploiting our new exports markets and in working to try and improve the lives of LGBT+ people in the UK. I would also like to thank you for your personal support on many local issues since your days as Mayor of London but, also more personally in your support with my recent security issues.
"However, I feel that we are moving away from the One Nation Conservative party joined, not least in creating an atmosphere of hostility for LGBT+ people and I regret can no longer defend policies I fundamentally disagree with.
"Since my election in 2010, I have striven to work to represent my constituents with the support of my local party and members. I now feel that we have let down our constituents and our supporters.
"Representing Finchley & Golders Green, I have to ask myself what Mrs Thatcher would have done. I have decided I must prioritise the diverse constituency of Finchley & Golders Green, One Nation conservatism, as well as my passion for equalities."
Mr Freer was at the forefront of the legislation on Equal Marriage, with his speech was widely acclaimed as influencing other Parliamentarians on the subject.
He has since been vocal in arguing for equality for men and boys in health provision.