Published: 31/03/2022
-
16:11
Updated: 14/02/2023
-
11:56
Police horses in London are being spooked by a series of Colourful Crossings due to the bright colours.
The Colourful Crossings project featured brightly coloured artistic designs around London.
---
Colourful Crossings were installed in many locations around the capital including Tottenham Court Road.
But the scheme ran into problems, with disability organisations outlining accessibility and safety concerns, leading Sadiq Khan to pause their mass roll out.
And now even Met Police horses are having to be trained in walking past the crossings without becoming spooked by them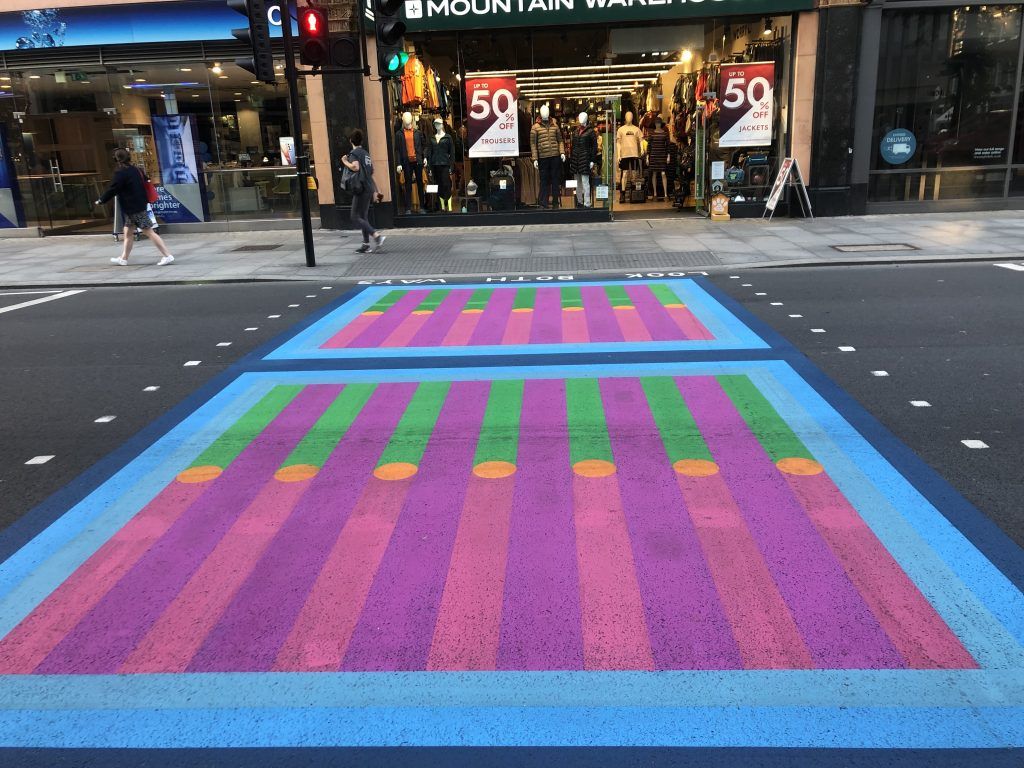 TfL
Met Police Taskforce tweeted: "Something we hadn't expected was that some of the horses are getting spooked by the bright colours of the Colourful Crossings project and other road markings in Central London.
"To enable us to ride and patrol safely we had training versions.
"With help from Geveko Markings who donated our new Bright Training crossings, we can get the horses used to them before riding them out in public.
"A misconception is horses only see in black and white. They may not see colour the way we do, but they are not "colour blind".
Therefore, the differing shades and patterns of a colourful crossing could suggest an obstacle in the road, causing a horse to shy from something that we, as humans do not see.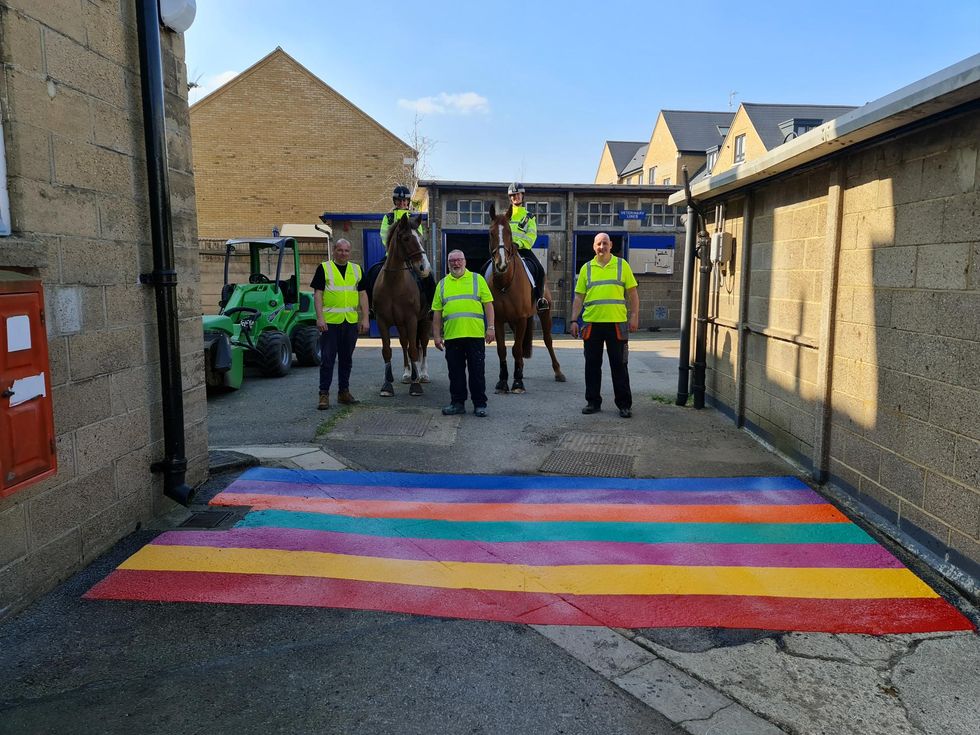 Met Taskforce
"This eliminates risk to public , motorists or distress to our Horses."
Social media users have now called for the crossings to be completely replaced with the traditional zebra crossings.
GB News' Alex Phillips said: "Woke road crossings that scare police horses, guide dogs and frankly many pedestrians.
"Why not just use legally constituted zebra crossings that don't terrify service animals? This project isn't working. Stop doubling down."
One Twitter user wrote: "Bloody ridiculous idea in the first place."
Another added: "Stop painting unwanted and unneeded rubbish on the roads.
"Most of the country doesn't have a clue what it is anyway, apart from vandalism"