Published: 04/04/2022
-
07:52
Updated: 14/02/2023
-
11:55
Ukrainian President Volodymyr Zelenskyy has invited former German Chancellor Angela Merkel to visit Ukraine after accusing her and ex-French President, Nicolas Sarkozy of "appeasing" Vladimir Putin.
Speaking in his latest video address on the ongoing Russian invasion, Mr Zelenskyy aimed a dig at some politicians he claimed "hid" during a NATO summit in 2008, when allies decided against providing Georgia and Ukraine with a NATO Membership Action Plan.
---
Mr Zelenskyy said: "Then, there was a chance to take Ukraine out of the 'grey zone' in Eastern Europe. The grey zone between NATO and Russia.
"Out of the grey zone in which Moscow thinks they are allowed to do anything they want. Even the most horrific war crimes.
"Hidden behind optimistic diplomatic statements that Ukraine could become a member of NATO, there was in 2008 a refusal to accept Ukraine into the Alliance.
"The absurd fear of some politicians of Russia was hidden. They thought that by refusing Ukraine, they could appease Russia, to convince it to respect Ukraine and live normally alongside us.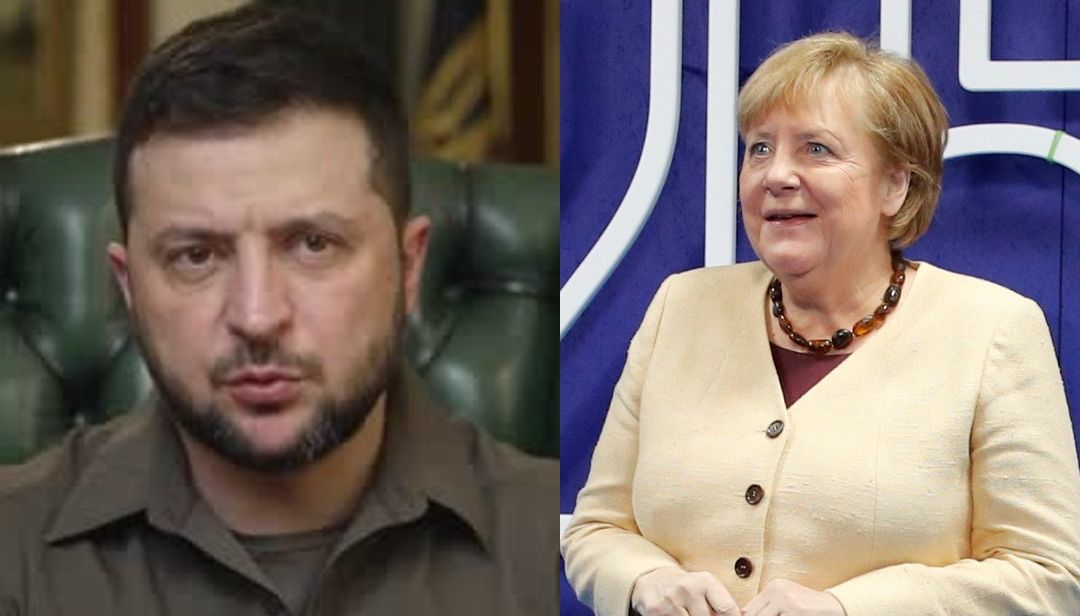 Volodymyr Zelenskyy and Angela Merkel
Reuters/PA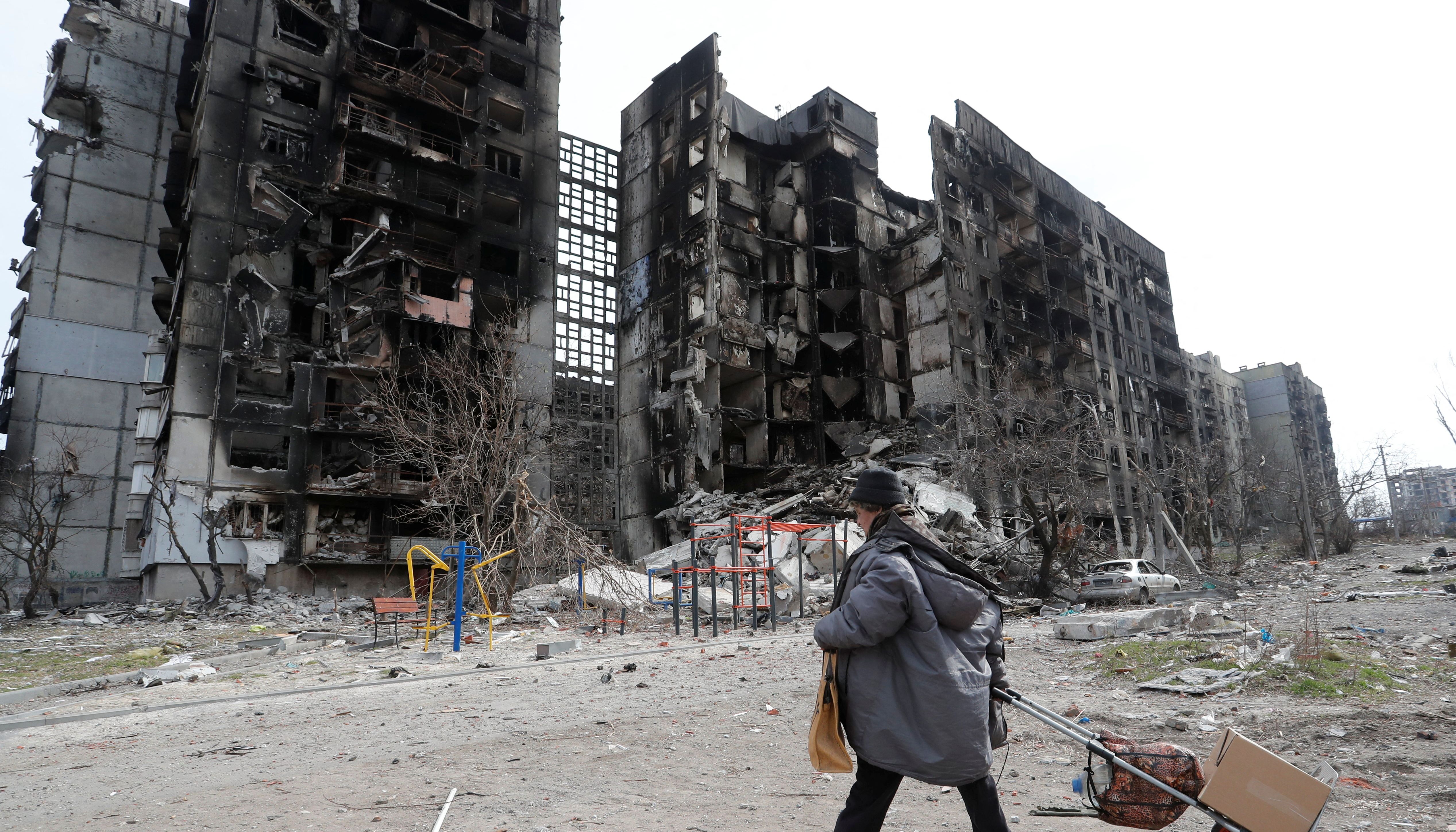 The damage laid bare in towns and cities across Ukraine
ALEXANDER ERMOCHENKO
"During the 14 years since that miscalculation, Ukraine has lived through a revolution, and eight years of war in Donbas. And now we're fighting for our lives in the most horrific war in Europe since World War 2."
He added: "I invite Ms Merkel and Mr Sarkozy to visit Bucha, to see what the policy of 14 years of concessions to Russia has led to."
The Ukrainian President said he wanted Mrs Merkel and Mr Sarkozy "to see with their own eyes the tortured Ukrainian men and women".
The invasion entered its 40th day on Monday as missile strikes continued to rain down across parts of Ukraine.
Civilian killings in the Ukrainian town of Bucha are the "most outrageous atrocity of the 21st century", the country's Foreign Minister, Dmytro Kuleba said.
Footage released over the weekend appeared to show dozens of dead bodies laid in roads across the town.
Speaking after the incident, Mr Kuleba said: "The Bucha massacre is the most outrageous atrocity of the 21st century. And by saying we all refer to Bucha, but we should not forget about other towns and villages in the Kyiv region which also became the crime scene for Russian army.
"Without an exaggeration, by what we have seen in Bucha and vicinity, we can conclude that Russia is worse than ISIS in the scale and ruthlessness of the crimes committed. We will be collecting all the evidence, we will be working with all international institutions relevant, to identify and bring those responsible for these crimes to account."