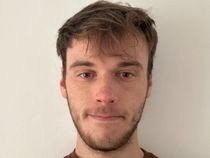 By Ben Chapman
Published: 26/05/2023
-
18:19
Updated: 27/05/2023
-
12:32
A scaffolder who shoved two Just Stop Oil protesters off the road has said he would do it again.
21-year-old Louis Grieves, who was an hour late for work as a result of the eco extremists, decided to take matters into his own hands as the police failed to take action.
---
In his first broadcast interview, Grieves told Patrick Christys that he does not regret his actions.
He also took aim at the police, saying they should take lessons from their German counterparts, who have been raiding the homes of climate activists.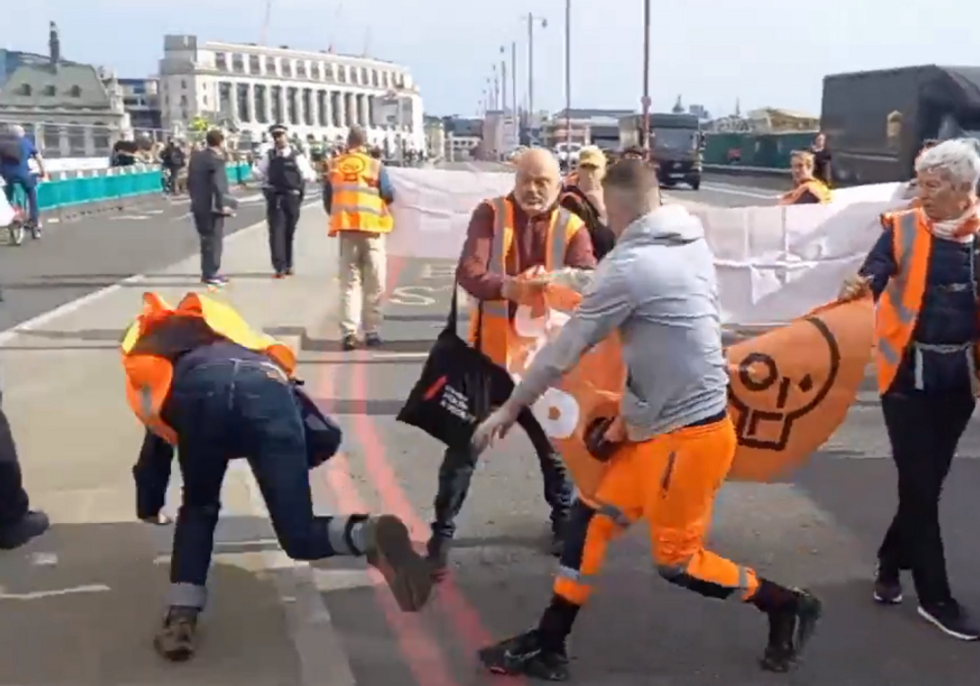 Louis Greaves took matters into his own hands
Twitter / Just Stop Oil
Asked if he would confront eco warriors should a similar scenario occur, he said: "I would do it again. I don't think what I did was wrong.
"The police officers should have been detained. There was two officers and one of them was violent, I've had a lot of messages saying it looked like the officer was out there to hurt me.
"I don't believe that, but in this incident I do believe the Met has messed up."
Grieves told Patrick Christys that not turning up to his job as a scaffolder has a detrimental impact on his financial situation, and this is likely the case for many others who have been held up by Just Stop Oil protesters.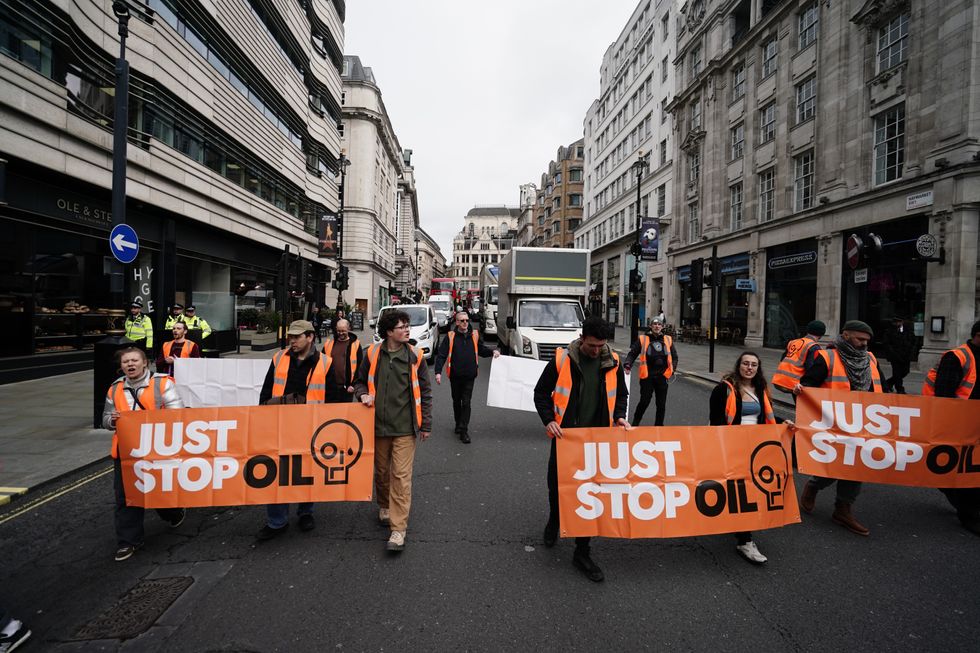 Just Stop Oil bring traffic to a halt with slow marchesPA
"I just don't understand why they're going to stop members of the public from getting to work", he said.
"The people they're stopping are the people who are paying their taxes which actually goes into the fund which the Government gets to spend. Why would they want to stop that?
"If you want to have a real affect, go to the people who can make a change."
Grieves was seeing confronting activists who were blocking the road on Blackfriars Bridge as they brought central London to a standstill.
The 21-year-old was held on suspicion of breach of the peace, and despite being threatened with significant sanctions, he told GB News that the case was dropped hours later.
"The police were swearing at me and pushing me around", he said.
"They kept on asking for my name and address and never said I was detained for breaching the peace, they said I was detained for common assault, but the next morning they said the case was closed."
Just Stop Oil continue to bring chaos to the capital, with events like the Chelsea Flower Show also coming under attack.