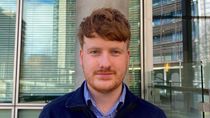 Published: 02/02/2022
-
17:17
Updated: 02/02/2022
-
17:23
Jacob Rees-Mogg has weighed in on Royal Holloway's decision to apply a "trigger warning" to Charles Dickens' classic novel Oliver Twist.
The university suggested the book's portrayal of poverty in London could cause anxiety and stress to readers.
---
The book now includes a warning of themes of "child abuse", "domestic violence" and "racial prejudice".
The Leader of the House of Commons joined GB News' Colin Brazier where he joked: "'From personal experience I prefer Trollope to Dickens.
"That may tell you more about me than trigger warnings."
He went on to add: "I don't understand why universities don't treat their undergraduates as grown ups.
"Do you really need to tell people who are at that level of their education that they have to be worried about what they might read? Aren't they tough enough to get on with it?"
He suggested that from his personal experience children are "remarkably robust", recalling a time where he was asked why he liked history so much and he explained the "gory bits" to a group of school children.
He finished by saying: "It's not really up to government to huff and puff, universities should just grow up a bit."
Royal Holloways defended their decision to apply a warning on some of their books, telling the Daily Mail: "We recognise our responsibility to support the mental health and wellbeing of our students and content warnings are part of this.
"Their use is a standard and accepted practice within academia, and they exist to educate and inform students in advance around potentially sensitive topics which could cause them anxiety or distress, perhaps as a consequence of past experience."
It comes as the University of Northampton also placed a trigger warning on George Orwell's Nineteen Eighty-Four, saying it contains "explicit material" which some may find "offensive and upsetting."
GB News presenter Stephen Dixon described the decision as "woke gone mad", jokingly saying : "Political issues in Nineteen Eighty-Four? Never!
"It's like a packet of peanuts saying it might contain peanuts… Sometimes these things are just ridiculous. Far too many people are so easily offended. People want to be offended these days."