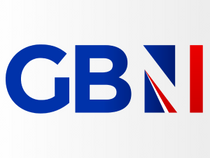 Published: 04/04/2022
-
22:05
Double Olympian Mara Yamauchi has claimed sportspeople are "too scared to speak up" when it comes to transgender athletes being allowed to compete in female sports.
The former Team GB marathon runner told Dan Wootton: "Female athletes are abused, are silenced and just told to shut up so it not surprising they're scared to speak up."
---
Ms Yaramuchi continued: "The reason sport is separated by sex is because males have massive physical advantages compared to females.
"For example, 10 percent in running, 19 percent in jumping, 160 percent in punching power and every year the very best females in, let's say the 100 meter dash, is beaten by thousands of men and boys.

Dan Wootton and Mara Yamauchi
GB News
If women's sports didn't exist, female athletes who are household names like myself, Paula Radcliffe, Sharon Davies, we would be nobodies.
"Nobody would have ever heard of us. Female sports are created for people who are biologically female and therefore males shouldn't be allowed to compete in it under any circumstances."
GB News presenter Dan Wootton said he agreed, adding: "No matter what the sport is, people can only compete in the sport they were biologically born into because if you open it up in any other way you go down a slippery slope I believe to threatening the future of women's sport."
Her comments amid widespread controversy over transgender athlete Emily Bridges.
Ms Bridges, 21, had been due to race against the likes of Dame Laura Kenny at the National Omnium Championships in Derby this weekend, her first race in the female category, but on Wednesday evening British Cycling announced that world governing body the UCI had ruled her ineligible.
It is understood that although British Cycling had accepted she had met the requirements – current transgender regulations require riders to have had testosterone levels below five nanomoles per litre for a 12-month period prior to competition – the UCI has not yet granted her switch in licence.
Labour MP Charlotte Nichols said: "As a former competitive swimmer myself, indeed, I know full well how much training is required for a title like this.
"Anyone trying to diminish Lia Thomas' achievement because of lazy transphobia should frankly pipe down.
"Huge congratulations to her."