Published: 20/10/2021
-
08:03
Updated: 14/02/2023
-
11:40
"To cut energy supplies is a direct threat to increase the risk of loss of life" warned Andy Mayer, Chief Operating Officer for the Institute of Economic Affairs in an interview with GB News.
This comes as France has given the UK a two-week deadline to grant their fisherman greater access to British waters, threatening to cut energy supplies to Jersey.

---
Andy Mayer said in an interview with GB New's Simon McCoy and Rosie Wright that he thought it was "a deeply irresponsible threat from the French minister."
"If you do cut energy you have an increase in the rate of crime, an increase in road traffic accidents and you have a situation where hospitals are reliant on back-up generator power which is less reliable" said Andy Mayer.

Commenting on the possibility of fishing blockades in the future, Andy Mayer warned GB News that "if that does happen then the British will respond in kind, and that could start to become very ugly".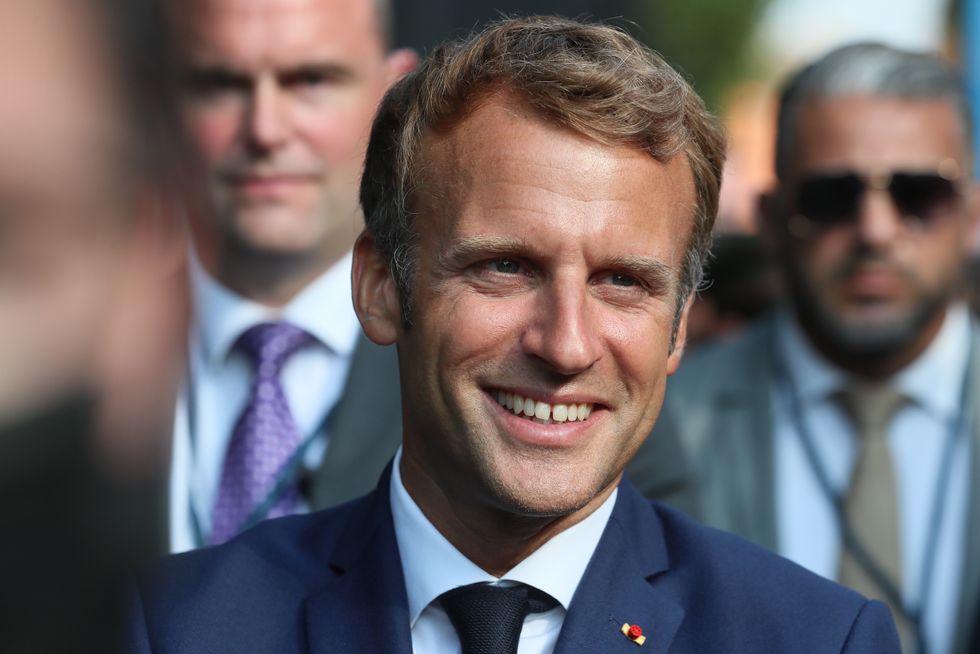 French President Emmanuel Macron while on a walkabout in Dublin city centre, during his first official visit to Ireland. Picture date: Thursday August 26, 2021.
Brian Lawless
"I would be very surprised if the French went through with full retaliation. I would be very unsurprised if they went through with some retaliation" said the Chief Operating Officer for the Institute of Economic Affairs.
"The blockades come from the fishermen themselves. They are angry and they are reasonably angry because for them this is personal. This is a direct threat to their livelihoods" said Andy Mayer.
The French Maritime Minister, Annick Girardin, has given the UK til November 1 to grant additional fishing licenses. Failing to do risks retaliatory measures.
The minister said this during a fractious discussion with the European Commission and representatives of the French fishing industry.
Emmanuel Macron has asked his government to draft proposals to punish the UK, if they fail to comply.
According to Telegraph reports the French President may seek to reducing energy resources sent to Britain and Jersey or even scrap ties between the two nations in defence and security.
This follows Britain approving only 12 of 47 fishing applications for small French vessels.
The island of Jersey has taken a tough line with European fishermen off its coastline, despite getting 95% of its energy from France.
The island refused 73 applications, granting just 66 permits and 31 temporary permits.
Fishing trawler leaving the harbour in Portsmouth. Steve Parsons
European boats have until the end of the month to prove that they have the right to fish in Channel waters.
French fishing representatives have insisted the EU slam retaliatory measures on the UK.
President of France's National Committee of Fisheries, Gerard Romiti said: "We are tired of this bad faith shown by the United Kingdom in the implementation of the agreement, and more particularly in the issuance of access to the six to 12-mile fishing zones."
He went on: "It is time to put an end to these pseudo-technical discussions.
"It is now a matter of politicians resuming their rights, raising their voice and initiating retaliatory measures so that no concessions are made to the English."
Thus far, the European Union has held off from requests from the French government to employ European powers to slam tariffs on British fish exports and cut off EU energy supplies.
A spokesman from the European Commission said its "top priority" was to continue "in a constructive manner in order to resolve the outstanding issues concerning access to UK territorial waters and to the waters of the Channel Islands".
He added: "Vice-president Sefcovic and commissioner Sinkevicius reassured the French side of their commitment to ensure that outstanding requests are dealt with in a speedy manner."
British, French and European Union officials are due for "intensive" meetings over license rejection.