By Tom Evans
Published: 06/06/2022
-
21:45
Updated: 06/06/2022
-
21:56
He told broadcasters: "I think this is a very good result for politics and for the country."
Mr Johnson added that it was "a convincing result, a decisive result, and what it means is that as a Government we can move on and focus on the stuff that I think really matters to people".
---
Asked how it compared to past confidence votes in Conservative prime ministers, he added: "I have got a far bigger mandate from my own parliamentary colleagues than I had in 2019."
He ruled out a snap election in order to gain a new mandate from the public, insisting he was focused on the public's priorities.
The Prime Minister said: "I see no point in focusing on anything else and I'm certainly not interested in snap elections. What I'm interested in is delivering right now for the people of this country."
It came after the Prime Minister won his confidence vote by 211 ballots to 148.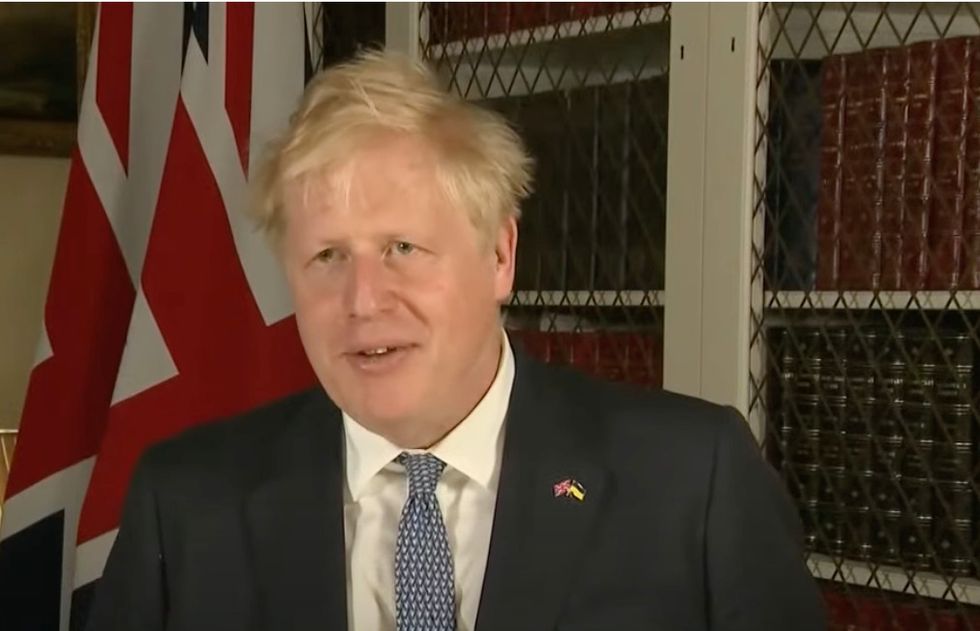 Boris Johnson
POOL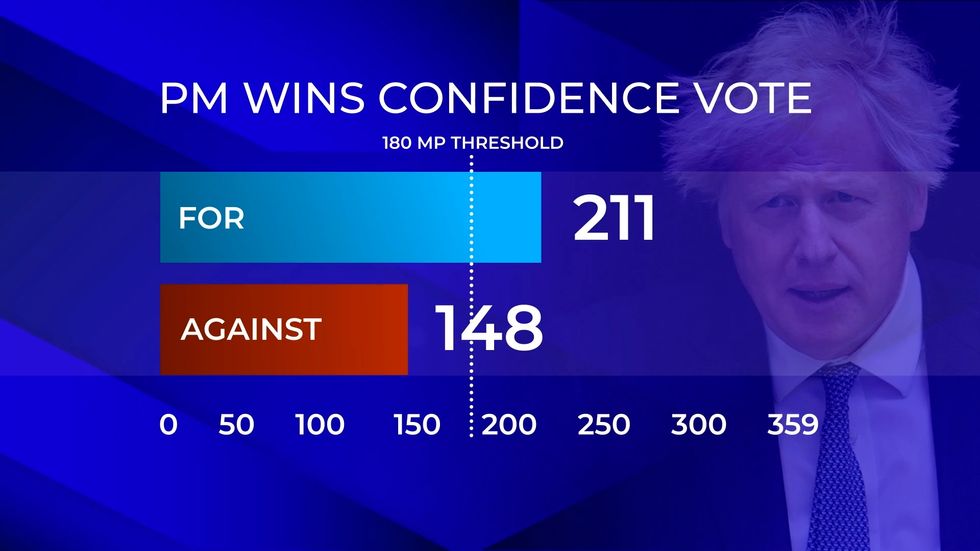 The PM's margin of victory
GB News
Chairman of the 1922 Committee Sir Graham Brady announced news of the no confidence vote earlier today, after at least 54 MPs sent in letters.
He said this evening: "I can report as returning officer that 359 ballots were cast, no spoilt ballots, that the vote in favour of having confidence in Boris Johnson as leader was 211 votes and a vote against was 148 votes.
"And therefore, I can announce that the parliamentary party does have confidence in Boris Johnson."
While the Prime Minister has won the ballot, he is not out of the woods yet as the margin of victory suggests Tory rebels could still question their leader's mandate.
But allies have rallied around their leader.
Health Secretary Sajid Javid said the Prime Minister has secured "a fresh mandate" from the Conservative Party following Boris Johnson's confidence vote win.
Mr Javid tweeted: "Tonight the PM has secured a fresh mandate from the parliamentary party.
"Now we need to unite and focus on the country's challenges.
"Boosting economic growth, tackling the Covid backlogs, protecting our national security, and so much more."
To oust the Prime Minister, the rebels would have needed 180 MPs, and allies of Mr Johnson made clear he is determined to fight to stay on.