Published: 31/07/2022
-
14:50
Updated: 31/07/2022
-
16:12
Former Labour peer Alan Sugar was roundly mocked after sharing a video of what he claimed was the moon rising.
Apprentice host Lord Sugar is one of the UK's most successful businessmen, and is estimated to be worth around £1.2billion.
---
But the outspoken lord has been criticised several times over his tweets.
Ian Wright was one of many slamming his comments over commentary at the women's European championships.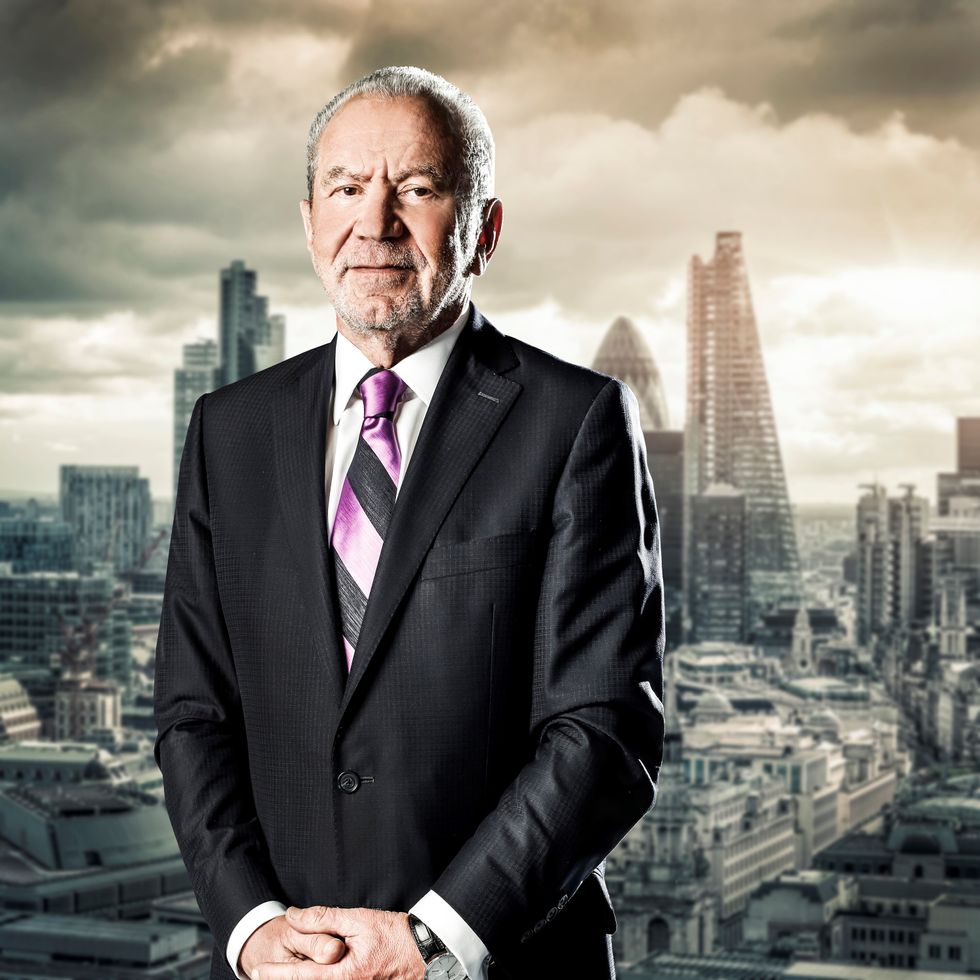 Alan Sugar
BBC
He also offended the whole of Liverpool by saying he couldn't understand a word Martin Freeman was saying in a police drama set in the city.
And Lord Sugar is once again a laughing stock after sharing a fake conspiracy video.
Posting a clip appearing to be of the moon zooming past the Earth, Lord Sugar wrote: "The moon rising in the Artice [sic] circle between Russia and Canada."
Lord Sugar trended as a result, with many confirming it was computer generated artwork.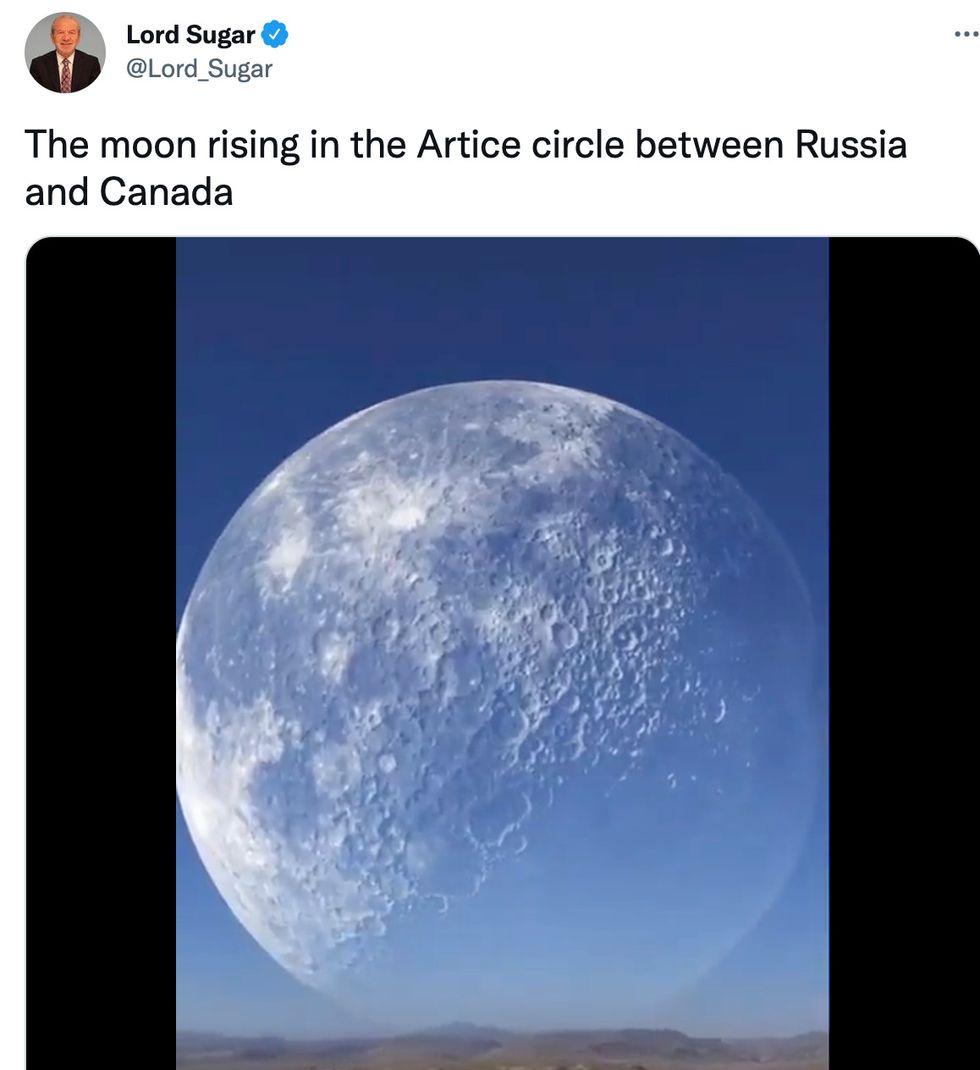 Lord Sugar's tweet
Twitter
Others superimposed his face on to the Teletubbies sunshine, and shared clips from films such as Independence Day.
Former NASA scientist Dr James O'Donoghue wrote: "For those that don't know, this is impossible for just enormous reasons.
"This is about the 10th time I've seen the vid. Thousands of people literally believe it's real."
Another Twitter user wrote: "Hi Lord Sugar can you send me the long number on the front of your credit card along with the expiry date and three digit security code please?
"I need this to be able to verify this video. Thanks in advance."
While one said: "Alan, I've got some magic beans for you to buy.
"Send over £2M via PayPal and they're all yours. All legit, nothing that looks obviously fake, look forward to hearing from you."