By Anna Fox
Published: 02/06/2022
-
08:36
Updated: 14/02/2023
-
11:10
Posters promoting the abolition of the Royal Family have appeared across the UK, in a stark move by an anti-monarchy pressure group.
Republic published images of two posters, which can now be seen in cities including London, Birmingham, Glasgow and Leeds.
---
The posters are splashed with the slogan "Make Elizabeth the Last" followed by the hashtag "#AbolishTheMonarchy."
The controversial posters appeared across the UK back in late July last year, but made a reappearance just days before the Queen's Platinum Jubilee.
Beneath the strapline, disgraced Prince Andrew, Prince William and Prince Charles appear.
Republic kickstarted the campaign "#AbolishTheMonarchy" with more than £43,000 of crowdfunding.
Their funding page states: "As we approach the end of the Queen's reign the country needs an honest, grown-up debate about the monarchy.
"We need to stop and ask ourselves: Can't we just choose our next head of state?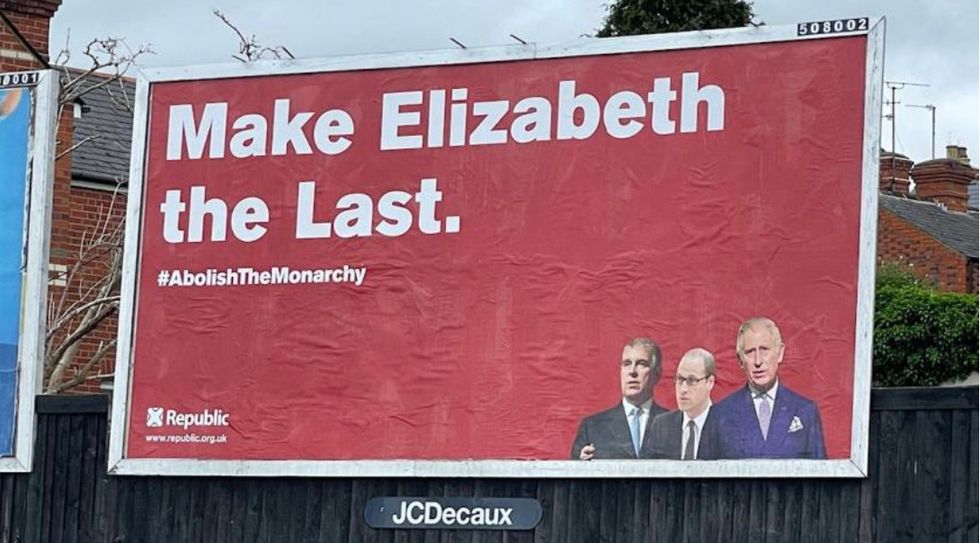 Republic billboards have appeared across the country promoting #AbolishTheMonarchy
Republic
"With polls showing young people wanting an elected head of state, the succession of King Charles will be a major turning point in the monarchy's history and in the growth of Britain's republican movement.
"It's time to make Elizabeth the Last."
The billboard has stirred outrage on social media with Twitter users retaliating at the outlandish claims.
Twitter user @GowerRay hit back at the billboards exclaiming: "What a b***** waste of time and money!!! Pathetic lot".
Another user, under the name @O17A03 said: "Why is this sh** promoted. God save the queen. Long live the monarchy."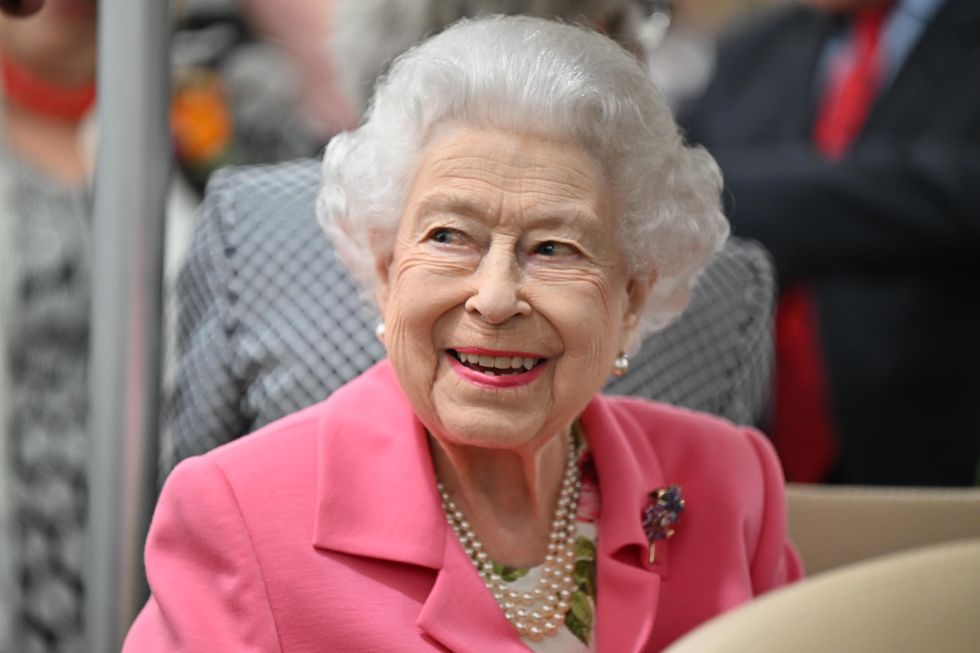 The Royal Family bring around £19billion the the UK economy every year
Paul Grover/Daily Telegraph
New posters appeared after Republic constructed billboards in Wales last year with the slogan "Wales doesn't need a prince".
The anti-monarchy group argue that a hereditary public office such as the Royal Family "goes against every democratic principle".
Despite the Queen being a constitutional monarch, meaning she has no effective democratic powers, the group argue the Royal Family cannot be held accountable via the ballot box.
Their campaign to abolish the monarchy consists of a proposal to elect a new head of state which would "represent our hopes and aspirations - and help us keep politicians in check".
A Royal Head of State has been present in the UK since 1688, when powers were transferred from a monarchy to a constitutional monarchy.
The Royal family on average bring in £19billion to the UK's economy, according to a Forbes study in 2020.
The Queen will kickstart her Platinum Jubilee celebrations today, with the Trooping the Colour set to commence at 10am.