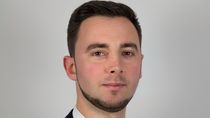 Four types of cheese are being urgently recalled from supermarkets over fears they are contaminated with listeria.
The Food Standards Agency (FSA) responsible for the safety of produce has issued an alert for four goats cheeses produced by Cricket St Thomas.
---
Three of the products are stocked in Tesco and Waitrose, while the last is available in Co-op.
Cricket St Thomas said the product recalls were a "precautionary measure".
Cricket St Thomas Capricorn Goat Cheese 100g, Somerset Capricorn Goat Cheese 100g, and Somerset Capricorn Goat Cheese 85g, all with a best before date of May 26 have been withdrawn.
Co-op Goats Cheese 85g with a best before date of May 26 is the other brand to have been removed.
In a warning issued on its website, the FSA the four products "might be contaminated with Listeria monocytogenes".
It added: "Symptoms caused by this organism can be similar to flu and include high temperature, muscle ache or pain, chills, feeling or being sick and diarrhoea.

"Some people are more vulnerable to listeria infections, including those over 65 years of age, pregnant women and their unborn babies, babies less than one month old and people with weakened immune systems."
In advice to customers who have bought any of the products, the watchdog said: "If you have bought any of the [four] products do not eat them.
"Instead, return them to the store from where they were bought for a full refund."
In March, a separate listeria outbreak in cheese led to one one person dying.

Gov.uk warns that listeria "causes listeriosis, a rare but potentially life-threatening disease".
It adds: "Listeria is an unusual bacterium because it can grow at low temperatures, including refrigeration temperatures of below 5°C.

"It is, however, killed by cooking food thoroughly and by pasteurisation."