The findings published by The Health Foundation suggest that in less than two decades, a staggering 9.1million people will suffer from a major illness.
Nana Akua raised the news as she stepped in for Patrick Christys on his GB News show on Tuesday and was keen to hear the thoughts of former Fat Families presenter Steve Miller.
---
And Miller did not hold back as he unleashed a furious rant at the nation's obesity rate and the societal approach to those overweight.
After joking Akua looked "cheesed off" with all the "bad news coming in", Miller joked he'd "cheer" the presenter up with his opinion.
He began: "I'm not surprised with this report really and I know it said 2.5 million more of us will have a disease and there's a number of reasons for that.
"One of them is because we're living longer but the other one absolutely is because we are celebrating, as a nation, obesity.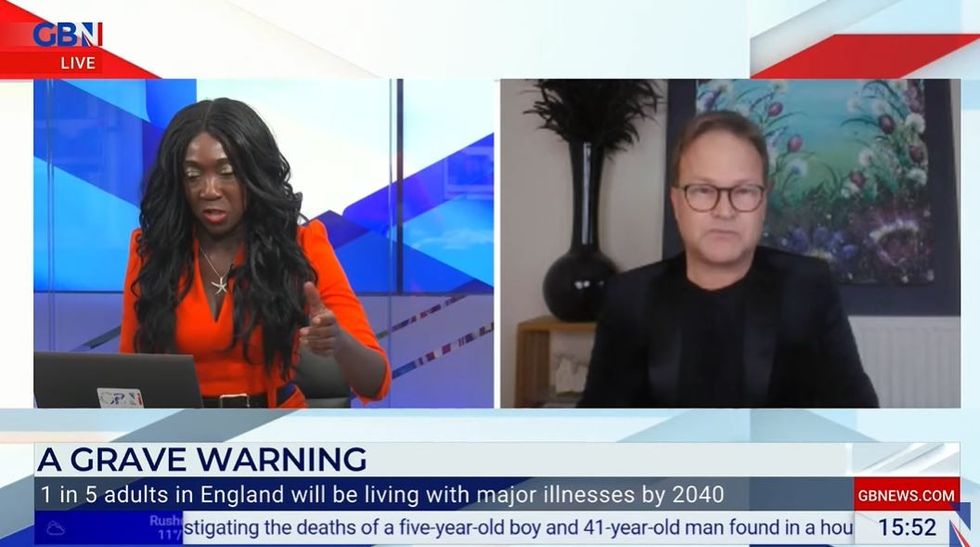 Fat Families' Steve Miller spoke to Nana Akua about the report
GB NEWS
​"It's now really cool to be fat, that's what we're saying, and what we actually need is a big old dollop of straight-talking common sense.
"Yes, supporting people, but telling people that being fat is wrong. No, you don't look great if you're fat.
"And actually if you are too fat, you're much more likely to develop dementia, the research is telling us that, and you're much more likely to die of cancer.
"Unfortunately in this country as usual, we are what I call 'fat-faffing about'. We are not telling it straight and we need to be much more direct with people.

"If you're watching the programme now or you're listening to the radio, if you're too fat, you're more likely to get cancer, you're more likely to get dementia so sort it out!"
Miller's rant continued: "You need to be told and that is me waving a finger today with no apology whatsoever.
"I am fed up to the back teeth of the fat acceptance army telling us to stuff it all in, be proud of our curves, i.e. being fat, and enough is enough."
As Miller concluded his rant Akua interjected to suggest some of his remarks may be deemed "offensive" to some people.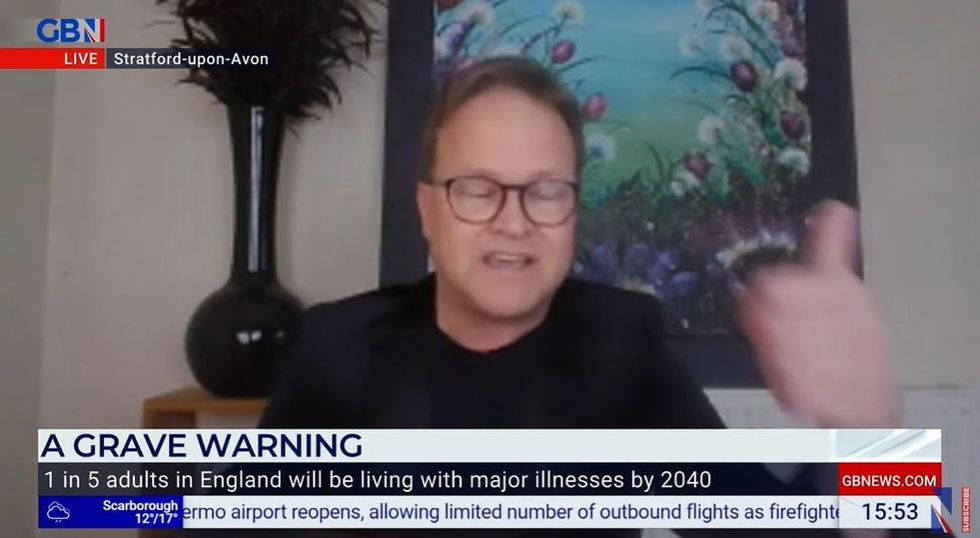 The Fat Families star said we need to stop 'wrapping up' criticism of fat people
GB NEWS
But when she asked if there was a way to relay his message in a more "gentle" manner, Miller stood firm: "No, no!
"What I've just said is correct, it's based on academic study, it's practical common sense.
"If you're too fat sort it out because we know it triggers disease - stop parading on the fat walk and let's get back to the catwalk!"
Miller then went on to claim being "too fat" also triggers a decline in mental health before encouraging people to "find their own inspiration".
He concluded by suggesting that "wrapping up" criticism is why people are "getting fat".