By Jack Walters
Published: 24/04/2023
-
17:15
Updated: 24/04/2023
-
17:20
The Met Office has issued a "thunder risk" warning for today as England's Environment Agency puts in place flood alerts.
Two flood alerts have been enforced in England, impacting River Whitewater and River Hart and Tyne and Wear coast.
---
The alerts mean flooding is possible in the affected areas.
Local residents have been advised to monitor local water levels and weather conditions.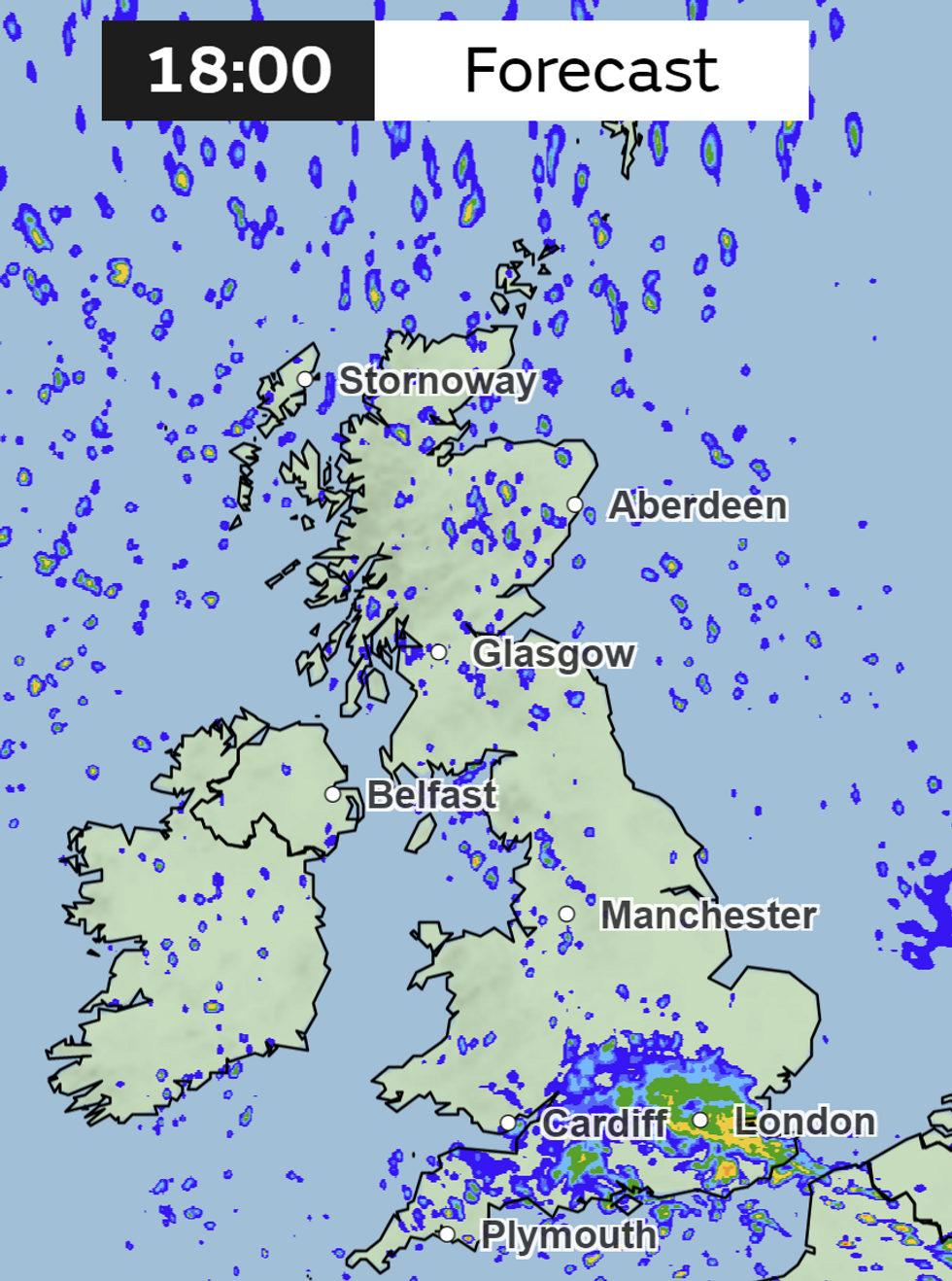 Met Office forecast for 6pm today
Met Office
They are also encouraged to avoid using low lying footpaths.
Eight flood alerts have also been removed by the Environment Agency in the last 24 hours.
The flood alerts have been issued while the Met Office warn of a risk of thunder in places.
The UK's national weather agency said: "Rain or showers, some heavy with a risk of hail and thunder, for parts of Wales and southern areas of England.
"Much brighter across remaining areas but scattered wintry showers continuing. Cold away from the far south."
Forecasters at NetWeather have also warned strong winds will mean a "line of thunderstorms" is moving closer to the south coast and Wales.
NetWeather said: "There will be mostly dynamic rainfall along fronts on the northern flank of the low moving southeast, but towards the low's centre strong breeze convergence zone is already bringing a zone of strong convection with a line of thunderstorms close to the south coast of Wales.
"This area of convergence will shift with the centre of the low as it tracks across southern England, so the threat for thunderstorms will extend east and south east across southern England through the afternoon, bolstered by surface heating in sunny spells.
"There is a risk of hail and localised flash-flooding from these storms. Light winds aloft and surface convergence will also support funnel clouds with strong updrafts too across southern counties of England."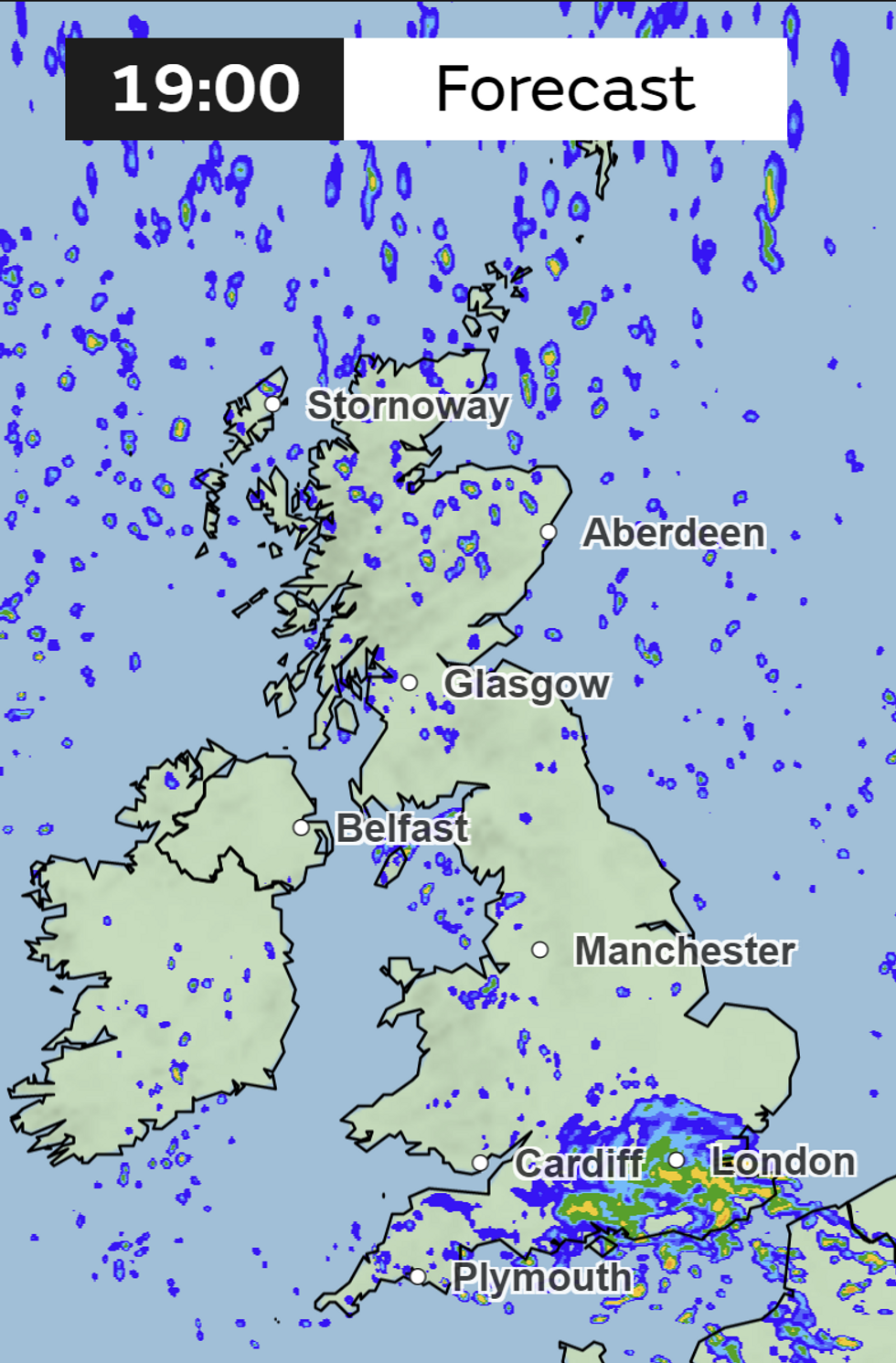 Met Office forecast for 7pm today
Met Office
Looking ahead to later this month and early May, the Met Office added: "Cloud is expected to be patchy leading into this weekend, with low cloud possible over the western hills particularly in the mornings.

"A few showers may develop throughout Saturday across central and western areas, with the chance of thunder later on across Northern Ireland.
"Moving into May, weak bands of rain will mostly decay as they progress eastwards, acting as a focus for diurnal afternoon showers that mainly affect the central and east of England.
"The remaining period brings fairly settled conditions pushing in from the southwest, with plenty of dry and mild weather across the UK.
"Generally temperatures are near or slightly above average, with the maxima in the high teens in the south of England."