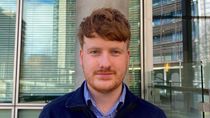 Published: 25/04/2023
-
15:54
Labour has been criticised for its proposals to make teaching respect for women and girls part of the national curriculum.
Sir Keir Starmer made the announcement this week as part of the party's campaign to bring in tougher laws on violence against women and girls.
Responding to the proposals, GB News' Bev Turner said: "The idea that this can be achieved in the classroom, is just comical.
"Do you know what makes boys be kind to women? Boys who feel good about themselves because they're not insecure and they're not having to undermine the girls and they're not growing up to be difficult husbands.
"So give boys self-confidence, give them sports, give them activities, give them a sense of who they are, give them a great education.
"Chances are you don't have to hammer it down their throats. 'Don't hit a girl!'"
Andrew Pierce added: "Teachers have got enough to do haven't they?"
To The Point is live, Monday to Thursday from 9:30am, only on GB News.