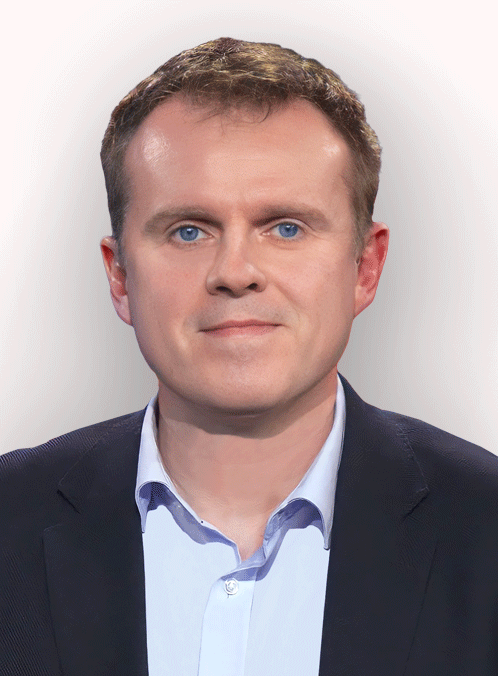 By Andrew Doyle
Published: 16/08/2023
-
20:30
Updated: 17/08/2023
-
07:48
Last October, Graham Norton sparked a nationwide debate when he appeared at the Cheltenham Literature Festival and claimed that cancel culture should be more accurately described as 'accountability'.
This was little consolation for those who have faced the online mob, or who have been hounded out of their jobs for commonly held opinions.
---
One of these is Graham Linehan, the comedy writer who created Father Ted, Black Books and The IT Crowd.
Ever since he started being vocal about the rise of gender identity ideology, and the threat it poses to the rights of women and gay people, he has been demonised by a powerful group of activists.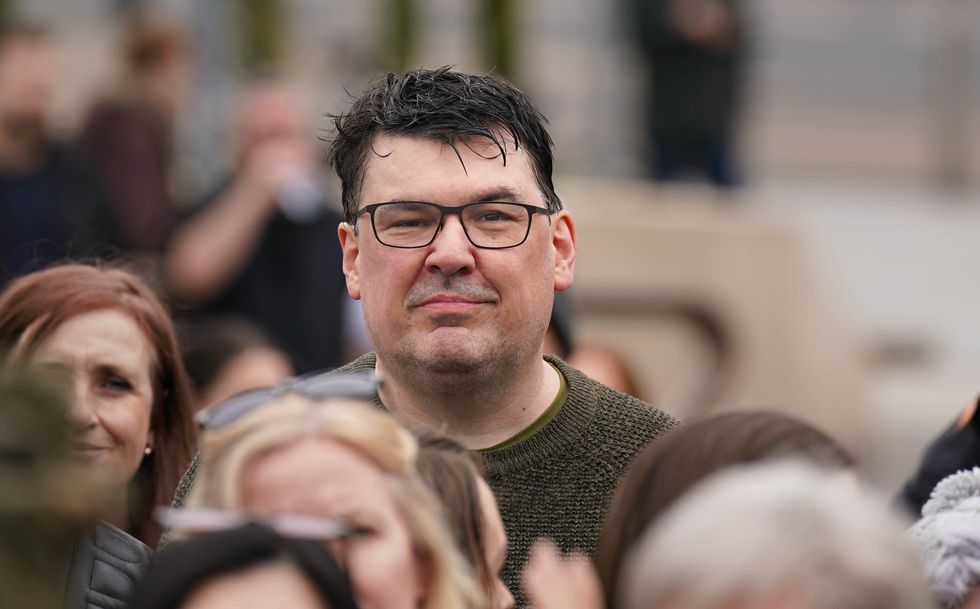 Father Ted creator Graham Linehan during a Let Women Speak rally in Belfast on April 16, 2023.
PA
Their campaign against him has been so effective that he is now virtually unemployable in the comedy industry. He is almost bankrupt, and relies mostly on his writings for Substack to get by.
Worse still, his stage musical version of Father Ted has been pulled by Hat Trick Productions, the company that owns the rights.
According to Graham, this has happened because the management has capitulated to activists within the organisation.
A similar thing has now occurred at the Edinburgh Festival Fringe. A show that I organised with Andy Shaw, under the banner of Comedy Unleashed, has been cancelled by Leith Arches because Graham was booked to appear on the bill.

Andy and I set up Comedy Unleashed five years ago to push back against what we perceived as being a new stifling climate in the comedy world.
At our monthly nights in Bethnal Green, London, we have always made a point of platform innovative and subversive comedians, but also those who have had their shows cancelled by activist pressure.
So why wouldn't we invite Graham to perform?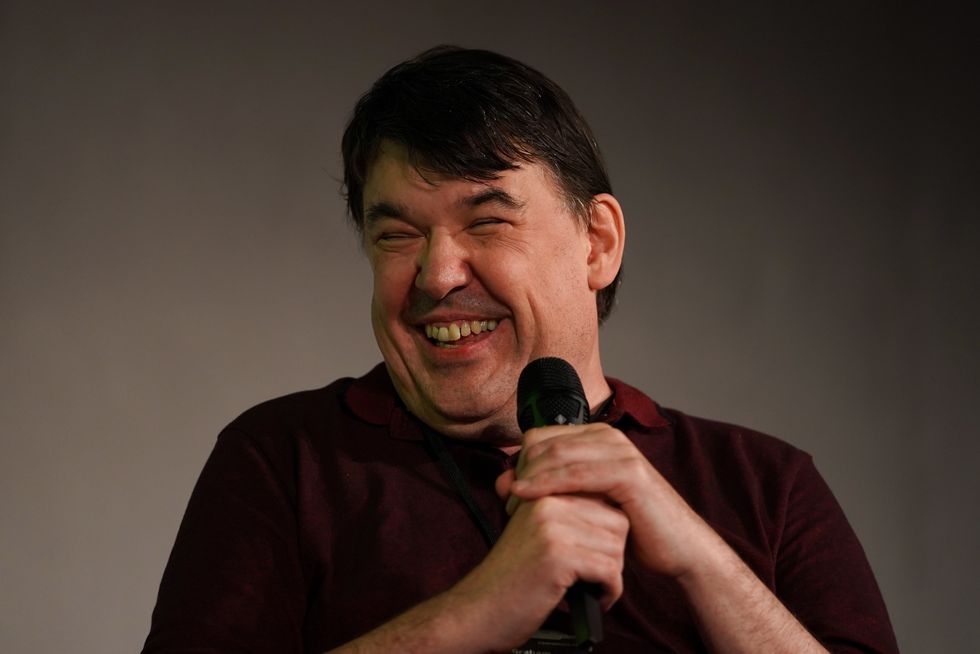 Graham Linehan speaking during the first LGB Alliance annual conference at the Queen Elizabeth II Conference Centre in central London on October 21, 2021.
PA
In the past, we have booked Markus Meechan (aka Count Dankula) after he was convicted in a Scottish Court for making a joke video in which taught his girlfriend's pug to perform a Nazi salute.
We booked drag queen Vanity Von Glow, whose gigs had been cancelled for appearing on stage with right-wing figures at a free speech rally.
We booked rapper and comedian NoHun after venues on his planned tour backed out because he pointed out that men cannot get pregnant.
We booked Andrew Lawrence after his entire tour was cancelled for jokes that were deemed 'problematic'. The list goes on.
Graham Linehan has appeared at Comedy Unleashed in London a number of times now, and once at our night in Leeds.
This appearance at the Edinburgh fringe was to be his debut performance at the festival. But on Monday, Leith Arches posted a statement on Instagram announcing that the show would not go ahead.
'We DO NOT suppprt (sic) this comedian, or his views and he WILL NOT be allowed to perform at our venue and is CANCELLED from Thursdays (sic) comedy show with immediate effect'.
They concluded their statement with an unbelievable note of hypocrisy: 'We are an inclusive venue and will not allow such views to violate our space'.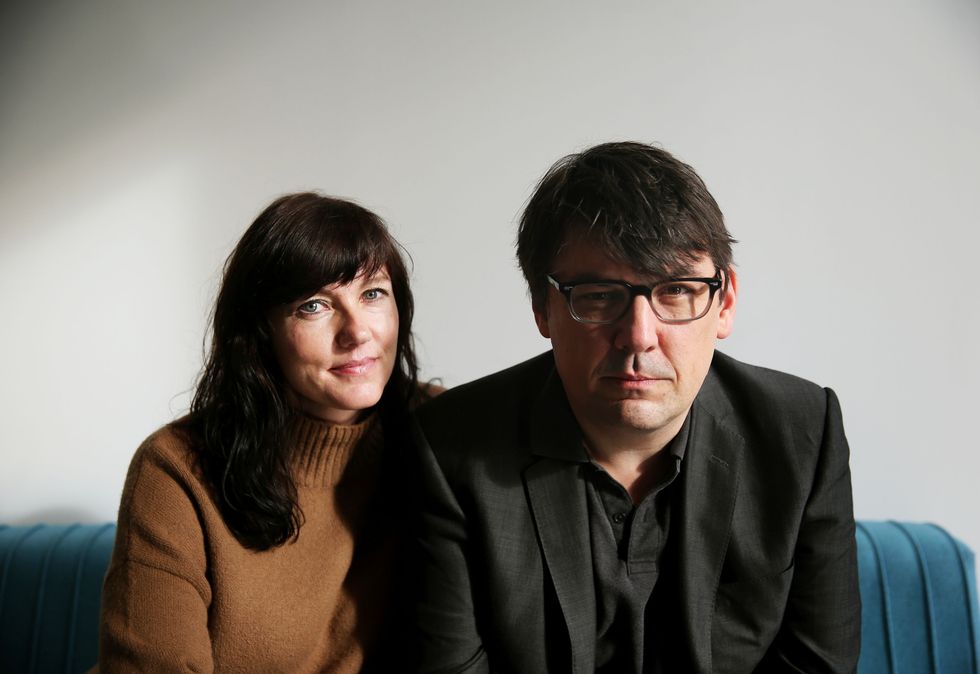 Graham Linehan alongside his ex-wife Helen
PA
What on earth is 'inclusive' about excluding performers who happen to hold different views?
These activists are tenacious. Some have targeted Graham for years now, and seemingly will not stop until he is utterly destitute.
In the past, activists have doxxed him (i.e., posted his home address online), reported him to the police for 'hate speech' and harassed his family.
This, sadly, resulted in the eventual breakdown of his marriage. These are the same people who claim to be 'on the right side of history'. Their motto may as well have been 'be kind… or else'.
This kind of cruelty is the tip of the iceberg for this intolerant and pearl-clutching movement which demands to be ringfenced from criticism and ridicule.
These are the people who claim to be progressive, all the while reversing the cause of feminism and gay rights by decades. They claim to be opposed to fascism, and yet support the censorship and intimidation of their political opponents.
Some gender ideologues have even committed acts of violence against peaceful protesters, such as those who gathered for the 'Let Women Speak' event in New Zealand where a 72-year-old woman was punched in the face by a trans activist and left with serious injuries.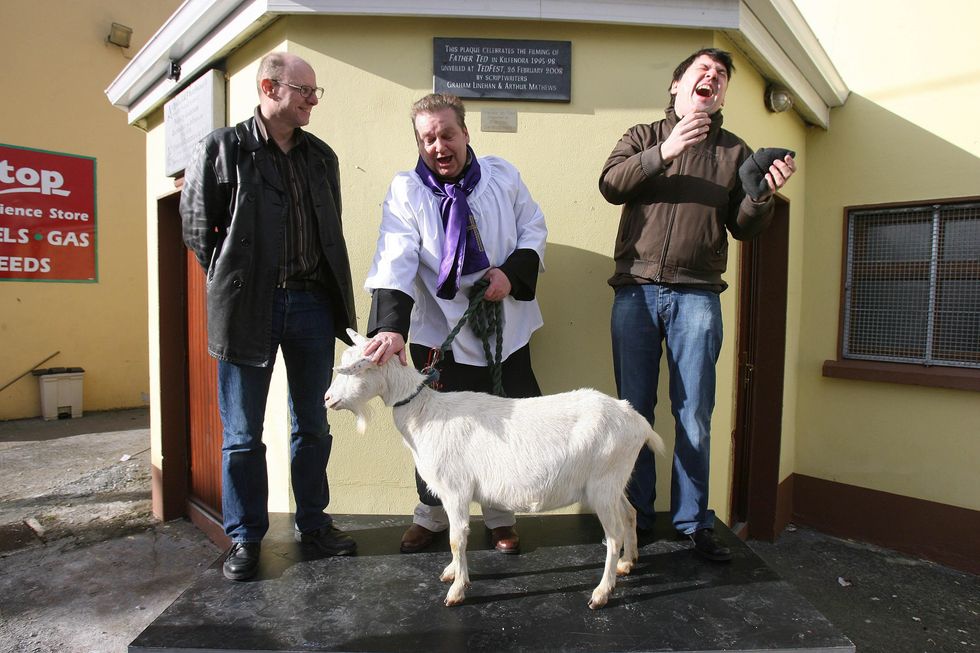 Gary Astley (centre) shares a joke with Father Ted writers Arthur Mathews (left) and Graham Linehan at the start of the 2nd annual Father Ted festival in Kilfenora Co. Clare.
PA
And so Graham is perfectly right to take a stand against them. His views are only considered controversial among a very small but powerful clique, the kind of people who have the clout to shut down comedy gigs which don't meet their approval.
The situation isn't helped by promoters, critics and performers within the comedy industry who cheer along this puritanical behaviour.
But in a free society, we can't allow a small group of authoritarians to decide how other people spend their time. If we want to watch comedy, we don't need to seek their permission first.
This is why we have found an alternative venue for our Comedy Unleashed show at the Edinburgh Fringe. It had sold out, so there are many audience members who are keen for the event to go ahead.
We'll be emailing the ticket holders on the day with the address in order to avoid the attention of activists.
All of this has clearly demonstrated the need for clubs like Comedy Unleashed to exist in the first place.
For those in the south of the UK who can't make it to Edinburgh, our next London show will be on September 12th, and will feature Graham Linehan, Andrew Lawrence and yours truly. The activists can bleat as much as they like, but we're not going anywhere.