Published: 18/09/2023
-
18:40
Nigel Farage has raged against the EU for their bungled handling of the migrant crisis in Italy.
Taking to social media, the GB News presenter unleashed a furious tirade against the bloc demanding that migrants coming to the small Italian island of Lampedusa be sent back.
---
WATCH MARK WHITE DISCUSS LAMPEDUSA
Meloni has said her country is under "unsustainable pressure".
Farage warned the "invasion" of the Italian island could be an omen for migrants coming to British shores.
"The invasion of Lampedusa in the last few days spells catastrophe for the EU and for us," Farage said.
"I warned them all in 2015 but no-one listened.
EU LATEST: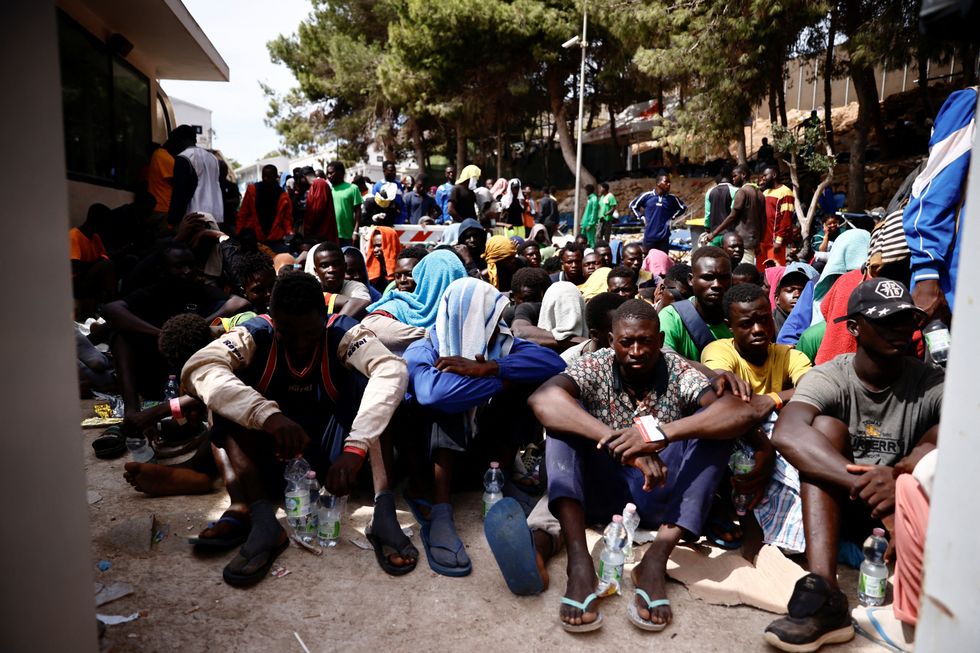 Migrants on Lampedusa
Reuters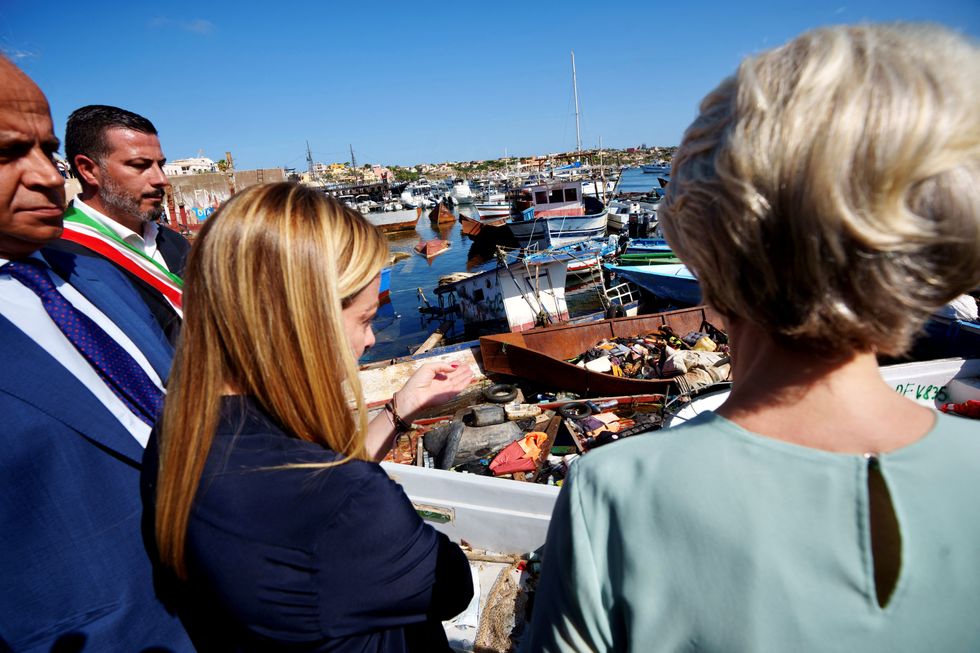 Ursula von der Leyen and Giorgia Meloni visit Lampedusa
Reuters
"The future of Europe depends on its ability to tackle epoch-making challenges of our time and the challenge of illegal immigration is for sure one of them," Meloni said.
Italy is currently pushing for the creation of a European Union naval blockade to prevent more boats crossing the Mediterranean illegally.
Data suggests as many as 126,000 migrants have arrived in Italy so far this year, nearly double the number from the same period last year.
Protests have erupted on Lampedusa, as fuming residents revolt against plans to build new tent camps to host migrants.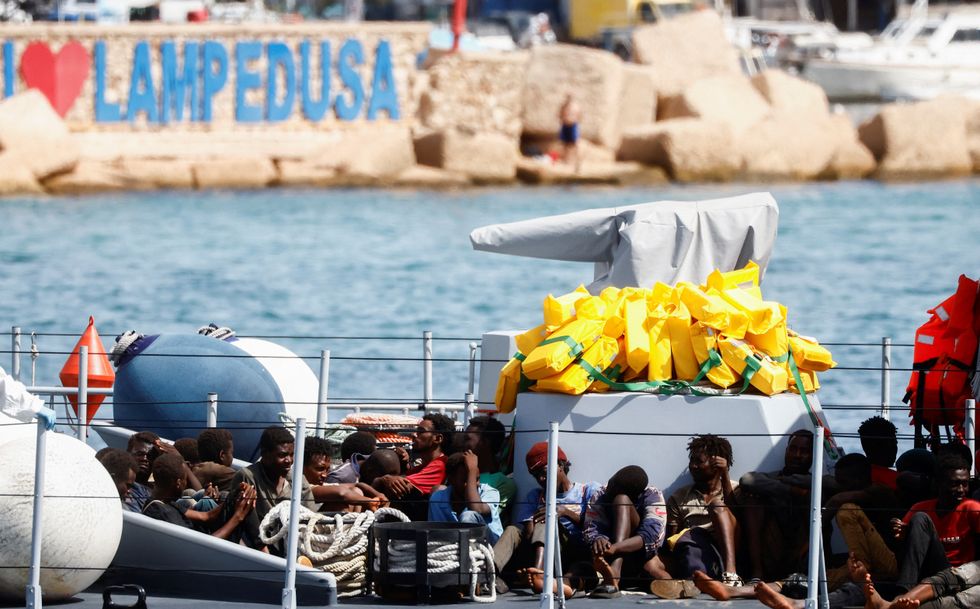 Migrants arriving at Lampedusa
Reuters
"I have two children at home. In the past years, I did not care about this issue," one protester told Reuters.
"But now I have an instinct of protection for my children because I don't know what will happen to Lampedusa in the future."
Another said: "Lampedusa says stop! We don't want tent camps.
"This message is for Europe and for the Italian government. Lampedusa residents are tired."