By Millie Cooke
Published: 18/09/2023
-
16:38
Updated: 18/09/2023
-
17:02

Ursula von der Leyen has unveiled a swathe of tough new measures after more than 100,000 migrants arrived in Lampedusa.
As well as unveiling a '10 point plan' to stop the flow of migrants into Italy, she has also handed over a large sum of cash to Tunisia as an incentive to stop the exodus from their borders.
---
As many as 100,000 migrants have arrived on the Italian Island in the last year, prompting the EU Commission President to visit the area on Sunday.
Her 10-point plan includes the deployment of the EU's border agency Frontex to help register and deport illegal migrants.

The agency will also increase surveillance in an effort to disband smuggling networks.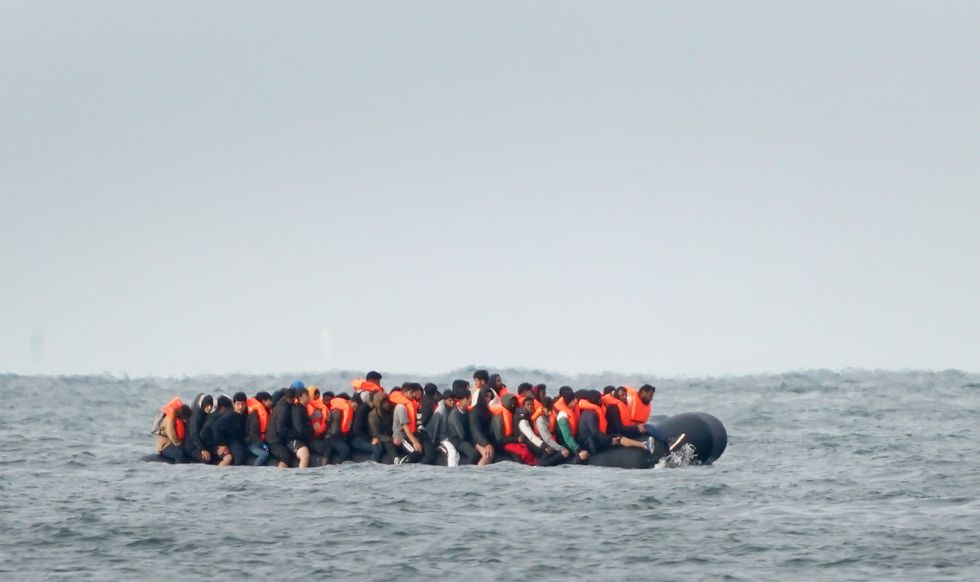 Von der Leyen appears to be taking an increasingly tough line on illegal migration
PA
The EU chief held a joint press conference with Italian Prime Minister Giorgia Meloni, saying: "Irregular migration is a European challenge and it needs a European response, we are in this together."
Von der Leyen added: "You can count on the EU."
The joint show of force with Meloni, who is a member of the far-right Brothers of Italy party, signals an attempt to appease the right-wing parties in Europe.

"But now she's pushing her own political agenda without consulting member states, on geopolitics, relationship with the U.S. and China, on war issues, sanctions."
He accused Von der Leyen of being at the helm of a "divisive" routine, saying that "the way the Commission is operating is not good for unity".
He added: "They come up with a proposal and then put pressure on member states to say yes."
Hungary is hoping to form a right-wing majority in the European parliament, with Balázs Orbán optimistically saying: "I think we have a chance, I think it will be very close.

"In France, the right will win. In Italy, the right will win, in Germany, Austria, Hungary, Poland, the right is going to win, and those are the biggest countries.
"In Spain, it will be close. In all major countries some kind of right is going to win."
Meanwhile, on the left, the party of European Socialists, an umbrella group of centre-left parties, are drawing up plans to select a lead candidate who will be put forward to challenge Von der Leyen.
LATEST DEVELOPMENTS: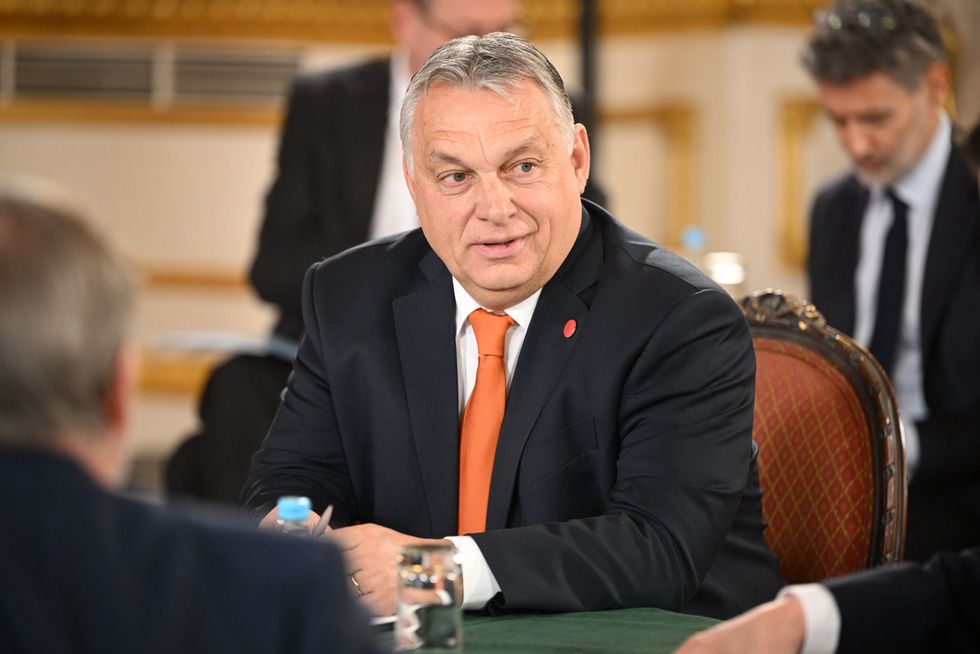 Hungary's Viktor Orban is hoping to secure a right-wing majority and oust the EU chief
PA
Giacomo Filibeck, executive secretary general of the Party of European Socialists, said Von der Leyen is "preparing herself to continue in her function".
He said it would be "good news" for his party if she decided to run, adding: "But if it doesn't happen this way, I would not like to be in their shoes".
Von der Leyen's party, the European People's Party, is under pressure to announce their candidate and put together a strategy as parties on both the left and right continue to organise.