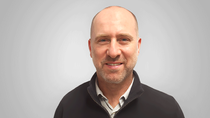 Published: 27/06/2022
-
15:17
PC Emeri Ratucoko, who is attached to the Central West Command Unit, was charged by post with sexual assault and a public order offence on Monday 30 May.
He we will appear at Wimbledon Magistrates' Court on Tuesday, 28 June.
---
The charge relates to an investigation into a report that a woman was sexually assaulted at a bar in Kingston in February 2022.
PC Ratucoko was off-duty at the time of the incident.
He has been placed on restricted duties while criminal proceedings are ongoing.
In his role he has no face-to-face contact with the public and no involvement in the investigation of sexual offences.