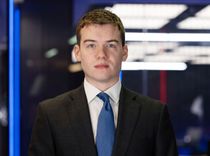 Published: 09/02/2023
-
18:51
Updated: 24/03/2023
-
15:59
After a series of GB News exclusives forced Cllr. Dominic Beck to stand down as the Labour Party's parliamentary candidate for Rother Valley in December, questions have been raised about how the local Labour Party came to select him.
This broadcaster revealed that Cllr. Emma Hoddinott, who was deputy leader of the council when it was found to be "in denial" about the extent of the town's child sexual exploitation scandal, was on the constituency's selection committee that put Beck forward for the seat.
---
But GB News now has evidence that the rot goes deeper, exposing that four serving Councillors from Rotherham Metropolitan Borough Council (RMBC) attended a seminar outlining in "explicit detail" the town's sex-grooming gangs scandal in 2005, but failed to speak up, citing police pressure.

The silence of the councillors and others in positions of authority allowed the sex-grooming gangs epidemic to continue in Rotherham without sufficient council or police action. The Alexis Jay report into Rotherham in August 2014 discovered that, at a "conservative estimate," some 1,400 girls had been abused from 1997 to 2013.
But they were not abused in total secrecy away from the knowledge of local politicians and council officials. On April 5, 2005, local youth project Risky Business delivered a seminar on the child sexual exploitation crisis in the town. It invited all serving RMBC councillors to attend.
Thirty serving councillors attended, including Council Leader Roger Stone, who would later resign in disgrace after failures in responding to the scandal were exposed in 2014.
Of the 30 councillors, four still remain in office for the Labour Party in RMBC. They are: Ken Wyatt, Rose McNeely, Sue Ellis and Alan Atkin. All hold positions of responsibility in the council.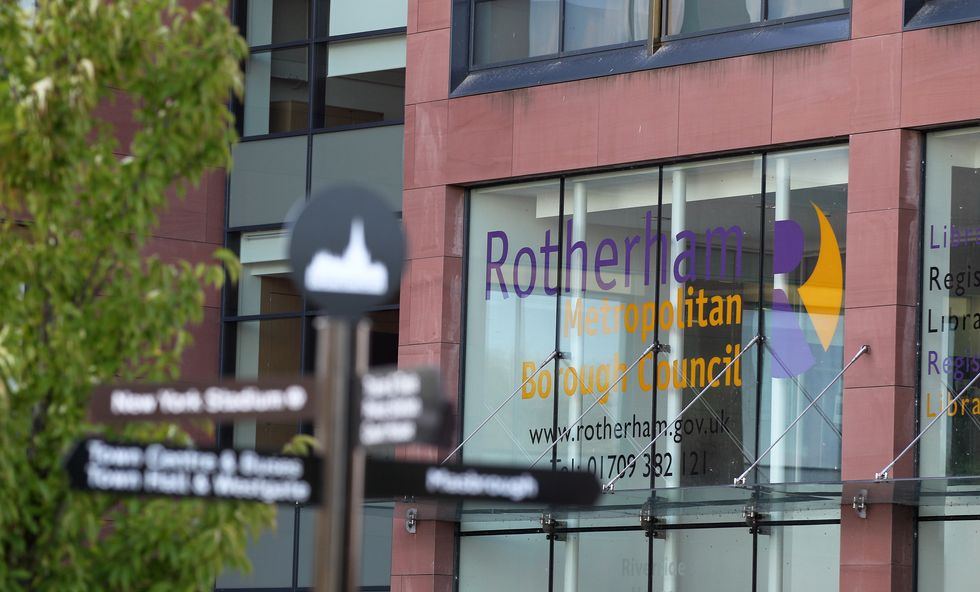 Four serving Councillors from Rotherham Metropolitan Borough Council attended a seminar outlining the grooming gaps scandal ion 2005
Lynne Cameron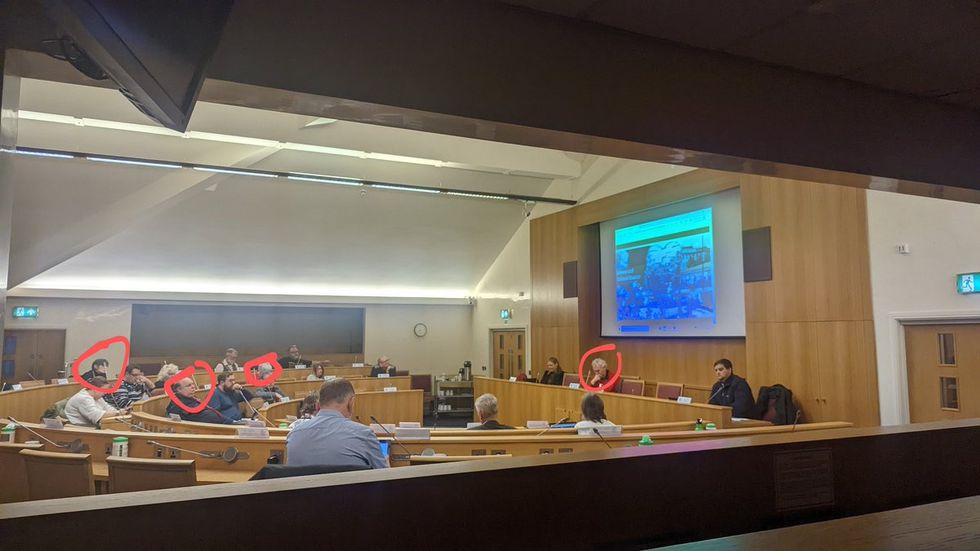 Photo from an anonymous GB News source in RMBC shows a meeting from the Improving Places committee, Dec. 13 2022. (Circled L-R): McNeely, Atkin, Ellis, Wyatt (Chair)
GB News
Cllrs Wyatt and McNeely were both in the council cabinet that was forced to resign en-masse after the publication of the Jay report in August 2014, which uncovered one of the modern world's most extensive and heinous child sexual exploitation scandals. Jay uncovered a raft of instances of council failures to intervene with the grooming gangs, with the RMBC response mired by political correctness, a nervousness about race and a denigrating perspective towards victims.
The report named councillors Jahangir Akhtar and Mahroof Hussain as it criticised Pakistani politicians for wielding disproportionate influence.
Last month, GB News revealed that Hussain was now working as an NHS diversity and inclusion manager despite his Rotherham failures.
But none of the councillors can claim that they did not know about the abuse that was rife in the town, because the 2005 seminar that they attended presented significant evidence about the scandal.
The Jay report confirmed that the seminar contained "explicit content" about child sex abuse, adding that it meant attendees then couldn't say "we didn't know".
Jay said: "Seminars for elected members and senior officers in 2004-05 presented the abuse in the most explicit terms. After these events, nobody could say 'we didn't know'. In 2005, the present Council Leader [Roger Stone] chaired a group to take forward the issues, but there is no record of its meetings or conclusions, apart from one minute."
GB News recently tracked down the youth worker who delivered the 2005 seminar. Speaking on condition of anonymity, they detailed the "horrifying abuse" that the councillors were briefed on.
GB News has also seen a copy of a case study shown to councillors at the meeting, disclosed to this channel by an anonymous source in RMBC.
The file outlines the experiences faced by "Julie", not her real name, who was groomed and sexually exploited by gangs of men of Pakistani descent in Rotherham.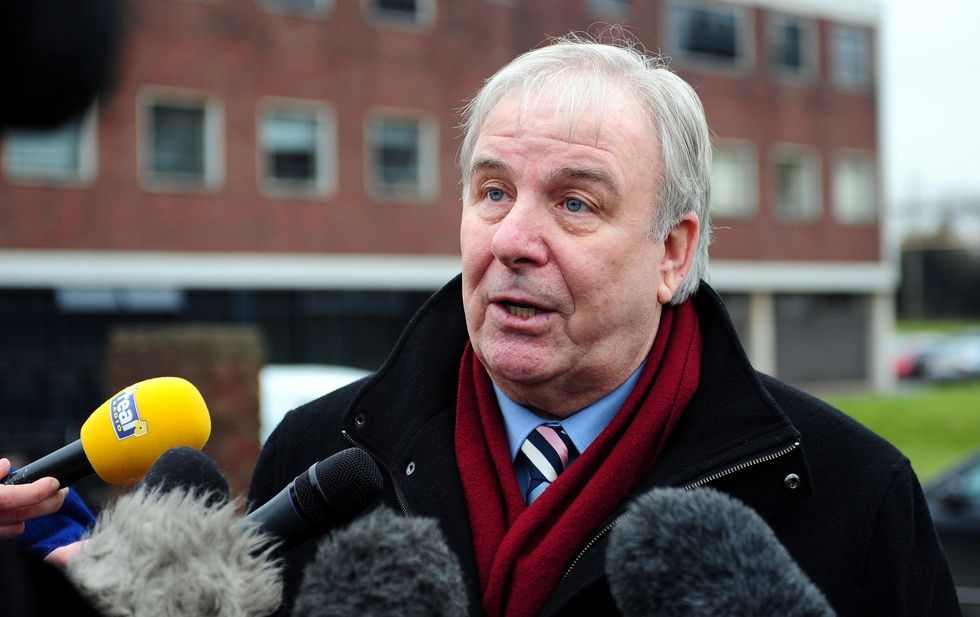 Roger Stone resigned in disgrace after failures in responding to the scandal were exposed in 2014
Anna Gowthorpe
The case study, delivered to the councillors in April 2005, said: "'Julie' first became known to the project [Risky Business] when she was 12 years old due to her 'friendship' with other vulnerable young women known to the project. At this time her 'boyfriend' was a 24 year old male who was known along with his brother for the grooming and violence towards young women in Rotherham."
It detailed poor attendance at school, adding: "Julie has attended hospital on numerous occasions often unaccompanied by an appropriate adult and has reported that she has been raped twice.
"On one occasion that Julie was missing from home she was found by the local police in the car of one of the perpetrators at the back of an unused building, no arrests were made. When speaking to her worker the following day Julie disclosed she had been sexually assaulted by two of his friends and there were drugs in the boot of the vehicle."
Julie's suffering was explained in "explicit detail" at the meeting.
The file continued: "On another occasion Julie was assaulted by one of the perpetrators and the whole family received threats and had to be moved to a safe house. At this time Julie tried to exit from these men only to find they would turn up at the family home and make threats towards her mother and siblings, the police were called out on numerous occasions when windows were broken. Within a period of six months Julie and her family moved six times."
The case study added: "Last year [2004] RMBC rehoused the family on the adjacent street to a children's home for vulnerable young women, the men continued to call at the home for Julie, threatening her if she would not leave with them, at this stage Julie's mother made the unfortunate decision that the best way to protect Julie was to allow the men to visit the family home, Julie then began disclosing how they would come to the house with bags of shopping for her mother and then take it in turns to force her into oral sex in the bedroom sometimes with other young women present, and would then leave her ten cigarettes, Julie saw this as a sign that they cared about her.
"During some of these visits Julie would also be given drugs to sell on their behalf and on one occasion the men jokingly told Julie that when they had turned onto her estate they had been stopped by the police but luckily the car had not been searched."
The Risky Business report confirmed that Julie had been trafficked around the country and had even spent so much time with her abusers that she spoke another unspecified language "quite fluently".
The Jay report also found that the council's Sexual Exploitation Forum was "dealing with over 90 CSE cases and the decision was taken to reduce the number of cases being discussed".
The Rotherham youth worker told GB News that if the councillors who had attended the 2005 seminar had raised the alarm on the abuse, the council might not have gotten away with that reduction in cases.
"The council not only knew what was happening, but chose to close that service down: rather than listen and act, they shut us down."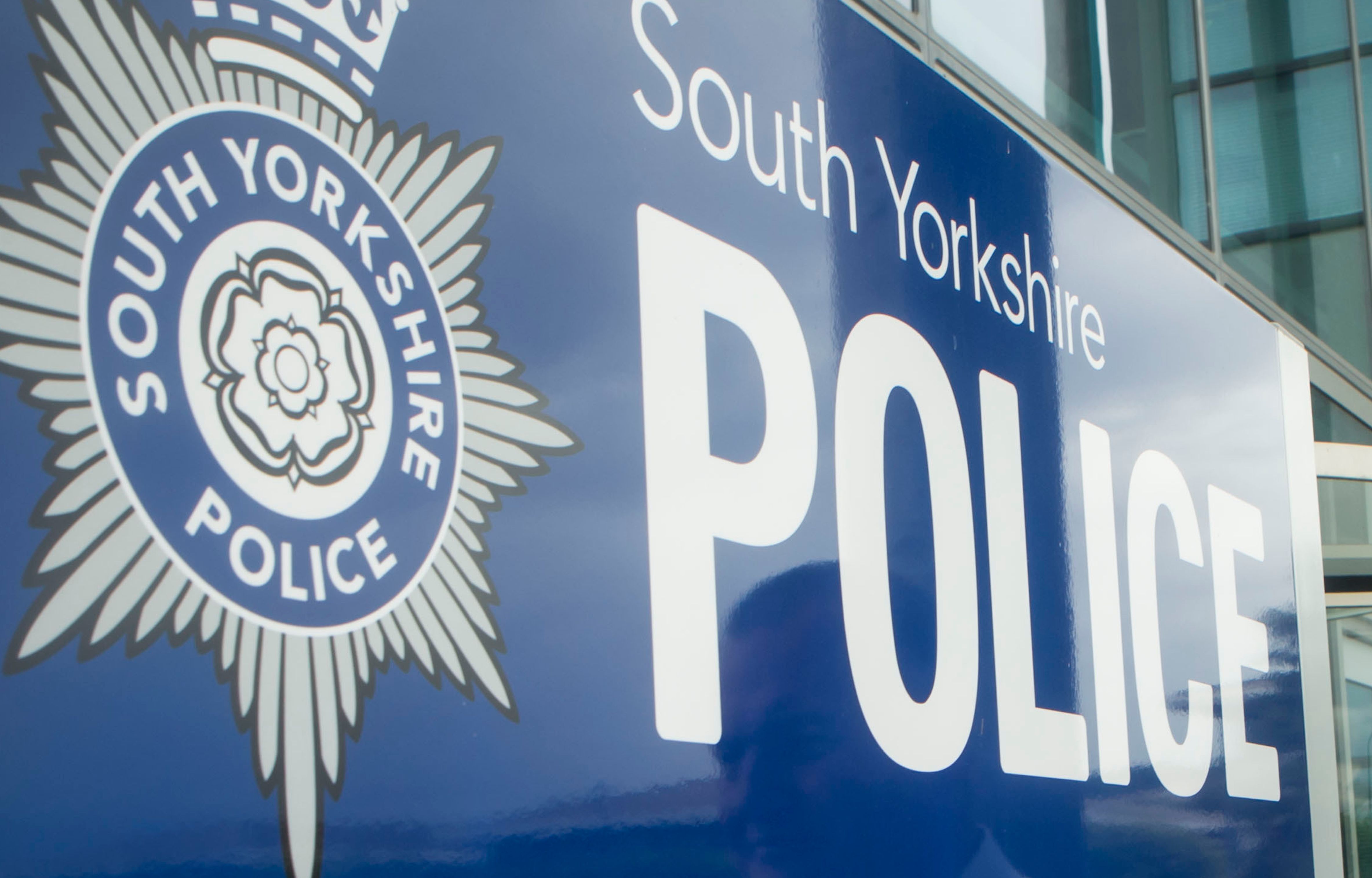 South Yorkshire Police launched its first investigation into Rotherham grooming gangs in 2008
Danny Lawson
At the time of their resignations in 2014, Wyatt had been responsible for finance; McNeely was responsible for 'Safe and Attractive Neighbourhoods.'
In their current roles as experienced councillors, Wyatt and McNeely are both committee chairs, taking up senior roles.
Wyatt chairs the Improving Places Select Committee, but most shockingly, McNeely has been allowed to chair the council's Standards and Ethics Committee, which is responsible for "promoting and maintaining high standards of conduct by councillors, independent members and co-opted members."
Wyatt earns an additional £8,617 in special allowances for his committee chairman role, while McNeely picks up an additional £3,460 on top of her councillor wages.
A survivor from the town's child sexual exploitation scandal — who lives with complex PTSD, depression and anxiety after enduring years of abuse — told GB News: "Neither Wyatt, McNeely, Ellis, Atkin nor any other person who attended that seminar and said nothing should be allowed to hold any public office or positions of authority."
Elizabeth, not her real name, added: "Wyatt and McNeely were forced out of the cabinet for their leadership roles during the council's abject response to the worst child abuse scandal in modern history. That they have been given these committee roles is scandalous.
"What is even more shocking is that McNeeley is the chair of the Standards and Ethics committee after she failed to act after being briefed 'in the most explicit terms' about the rape gangs scandal."
She added: "It is a slap in the face to the thousands of survivors of abuse like myself who were ignored for so many years that these councillors have been allowed to continue their careers while we have to suffer in silence."
The local youth worker said: "I didn't know that McNeeley was the Standards and Ethics chairwoman, I am shocked to hear that. That is an unforgivable appointment."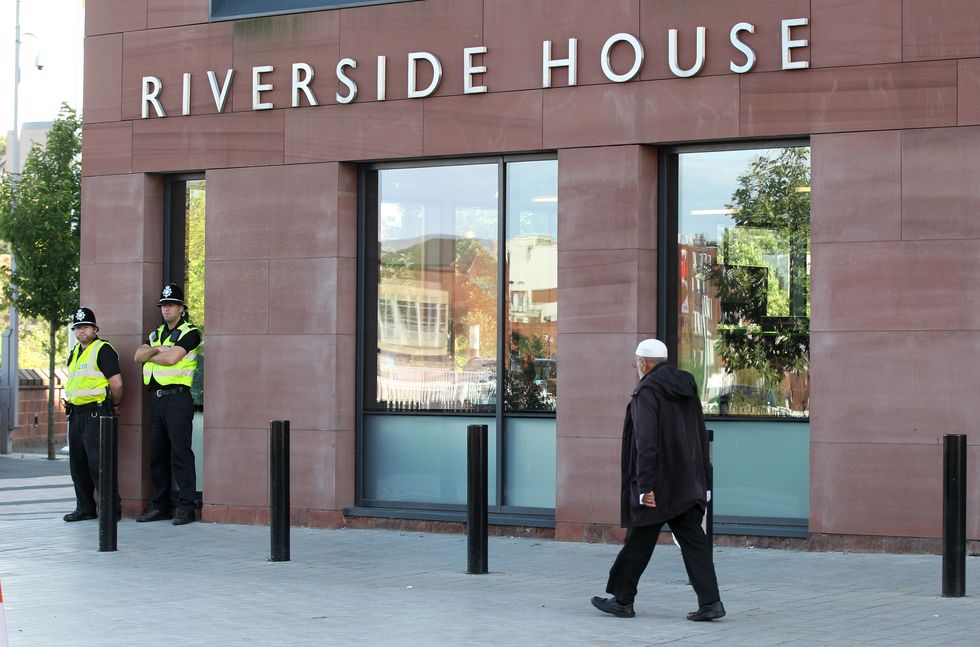 Wyatt and McNeely are both now committee chairs at Rotherham Metropolitan Borough Council
Lynne Cameron
Two other councillors who were present at that infamous seminar, Sue Ellis and Alan Atkin, have also continued to serve in RMBC.
They were also presented with extensive evidence about the rape gangs scandal but they said nothing and they did nothing.
Despite this, they have been allowed to continue to serve as elected officials for the Labour Party.
Atkin has additional responsibility as chair of the Planning Board, which affords him an extra £8,617 in allowances. He also sits on the "Improving Lives" committee.
When the Casey report in 2015 said that RMBC was not fit for purpose, Atkin said they were "her opinions" that he only agreed with "in part."
During a community action partnership meeting on July 25, 2019, Atkin hinted at his regret for staying silent over the town's sexual exploitation scandal after the 2005 seminar.
Referring to a poor relationship between the police and the local authority in Rotherham at multi-agency meetings, Atkin said: "It's always been the same with the police. They don't trust elected members to keep secrets.
"I wish I hadn't kept a secret in 2005. I would be in a very different place, the council would have been, but that's a long story."
When GB News asked Cllr. Atkin about the 2005 seminar, he said that the police told him to keep details of child sexual exploitation in the town secret.
Atkin said: "The police said that they were investigating some people and that we had to keep quiet so as to not jeopardise the inquiry, so I did."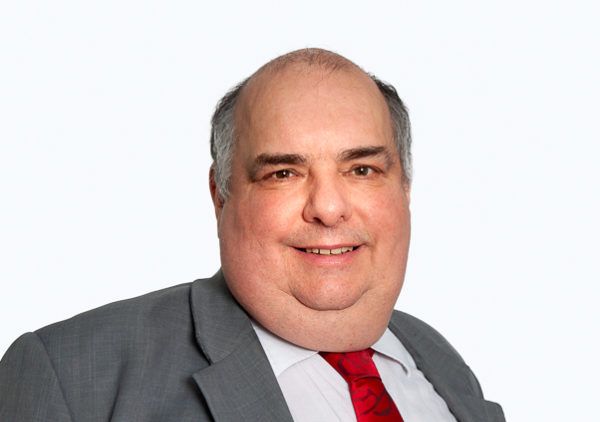 Alan Atkin said the police told him to keep details of child sexual exploitation in the town secret
James Clark
The councillor conceded that he kept quiet for many years despite no arrests for CSE in the town until 2010, telling GB News "well that's the problem isn't it."
GB News asked Atkin if he regretted not speaking up, and he confirmed that he did, adding "we all trusted the police to do their job."
But between 2005 and 2008, neither Atkin nor any of the other councillors chased up the police for updates on their supposed investigation into the horrific and graphic details of abuse they were briefed on.
Asked why he didn't chase up the police for details on their supposed investigation into grooming gangs, Atkin told GB News that he failed to do so because he "was getting on with the rest of my life. I was just getting on with things".
Atkin apologised to survivors from Rotherham for failing to chase the police to act or give details of their supposed investigation from 2005 after being briefed on the extent of their crimes.
"I regret and I apologise for not speaking up after 2005 when I knew," he said.
Atkin claimed that he did not remember the names of any of the police officers who told him to keep the issue a secret.
Another councillor who attended the meeting, Sue Ellis, has been a councillor since 1995, two years before the Jay report's period of investigation.
Wyatt and Ellis told angry members of the public in 2014 that they were advised to keep the information from the 2005 seminar "confidential", hinting that police pressure kept them from speaking up.
Ellis said: "We were asked for it to be restricted … so that we didn't jeopardise police prosecutions. I think it would be a very brave person who would have gone out and actually jeopardised police prosecutions as people have criticised them for not getting these."
Neither Wyatt nor Ellis have named who told them to keep details from the 2005 seminar "confidential."
Wyatt said at the same meeting: "Yes, we knew that it was happening, especially from that seminar.
"That seminar also covered the issue of it being a national problem."
He added: "It was not at the scale we have subsequently found out."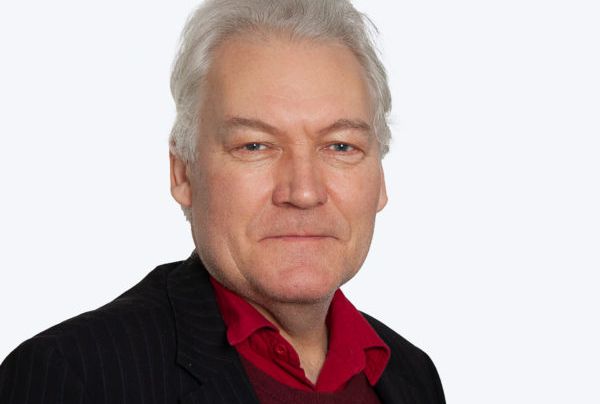 Ken Wyatt said at the meeting he did not know the problem was 'at the scale we have subsequently found out'
James Clark
In 2022, when the police watchdog's investigation into South Yorkshire Police's involvement in the Rotherham abuse scandal was completed, none of the 47 officers investigated were sacked due to the findings.
The report found "systemic problems" within South Yorkshire Police, which meant that "it was simply not equipped to deal with the abuse and organised grooming of young girls on the scale we encountered".
GB News understands that as the seminar took place 18 years ago, there is no evidence to confirm or deny that a police officer attended the 2005 seminar or told the councillors to keep quiet about the extent of CSE in the town.
The youth worker who delivered the 2005 seminar told GB News that the scale of the problem delivered at the seminar was "extremely large," adding that it detailed "in horrifying detail a range of shocking stories of abuse."
GB News asked Cllr Ellis why she had remained silent after the 2005 seminar and asked if she would apologise to survivors for not asking the police to provide updates to their investigation.
Ellis told this broadcaster: "I have said all that I am willing to say on this issue. I explained myself at the time. I am not really prepared to add anything extra."
When GB News told Ellis that Cllr. Atkin had apologised for his silence and asked if she would do the same, Ellis said: "I have said all that I'm going to say. I'm not saying anything else." Cllr. Ken Wyatt told GB News that he was unable to take a phone call. He did not respond to further requests for comment.
However, Cllr. Rose McNeeley disputed Atkin's account given to GB News and the account given by Ellis and Wyatt in 2014.
She said: "I don't recall the police saying anything to us."
McNeeley said she remembered attending the meeting, but also disputed the account given to GB News by the youth worker who delivered the seminar.
She said: "The seminar is just a thing to tell us what the service does. It does not give us any individual casework."
McNeeley denied that the seminar covered specific case studies, telling GB News that it just gave an overview of the service that youth workers dealing with CSE provided to the council.
GB News has seen notes from the 2005 seminar, which gave specific details of a case study involving "Julie", who youth workers told the councillors about.
McNeeley's account also stands in denial of the Jay report's claim that "nobody could say they didn't know" about the extent of the CSE crisis in the town after the 2005 seminar.
Claims and suggestions by Wyatt, Ellis and Atkin that they were pressured by the police to keep quiet over sex-grooming gangs in Rotherham have also been weakened by revelations that there were no police investigations into the issue in the town in the year of the seminar.
The first South Yorkshire Police investigation into the grooming gangs scandal in Rotherham to achieve convictions did not start until 2008 — three years later — when Sergeant Chang launched Operation Central, which finally brought some convictions in 2010.
In 2010, South Yorkshire Police's Rotherham branch had just three officers working on child sexual exploitation.
GB News has not found evidence of any other investigation into group-localised CSE in Rotherham from 1997 and before Operation Central in 2008.
The youth project worker who delivered the seminar in 2005 told GB News: "I was not aware at the time of any police investigations in 2005, the first was Operational Central in 2008."
Calls for Ellis and Wyatt to resign after their silence following the 2005 seminar was revealed were met with applause at a public meeting in 2014, but they have both clung on to their positions.
Ellis is currently chair of the Licensing Board, which includes regulating private hire and taxi licensing. This is a vital role that is highly relevant to child sexual exploitation, with several reports establishing the extensive links between taxi drivers in Rotherham's grooming gangs scandal.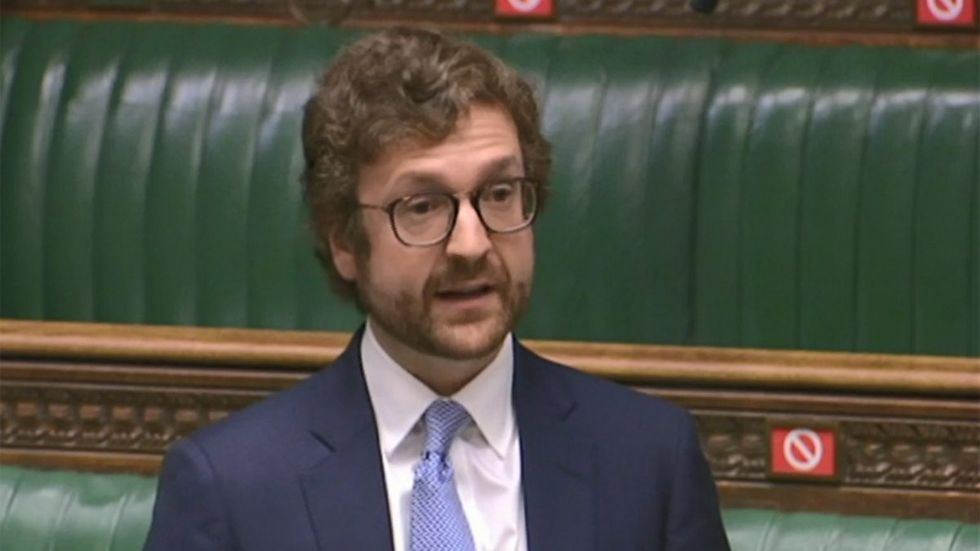 Conservative MP for Rother Valley Alexander Stafford told GB News no one who stayed silent 'should hold any position of authority'
PARLIAMENTLIVE.TV
Many of Rotherham's most prolific rapists were taxi drivers. The Casey report found that RMBC referred to the town's Pakistani taxi drivers as "men of a certain ethnicity engaged in a certain occupation," detailing the severe political correctness that hampered accurate and sustained investigation.
Ellis was involved in another scandal in her licensing role in 2021, after she "didn't notice" £9,000 in allowance overpayments lasting 15 months after she was paid wages despite leaving her role on a pensions board.
Ellis serves in the same ward as Council Leader Chris Read and Hoddinott, Wickersley North.
She also serves as a parish councillor in Wickersley, where she is joined by former RMBC councillor Maggie Godfrey, who was forced to resign from the RMBC cabinet in February 2015 after the Casey report found that it was "in denial." Godfrey's register of interests confirm that she is still a Labour Party member.
In 2016, after the town's abuse scandal was well-publicised, Labour's then-shadow communities and local government secretary and Hemsworth MP Jon Trickett said that the party had sought to cut off ties with councillors who had failed in Rotherham.
He said: "The Labour Party was determined that any candidate that stood for the Labour Party was absolutely clear of any of the problems that the area had faced. So it was very rigorous, very tough. Some long standing councillors were no longer able to go onto the list."
But of the 30 councillors who knew about the extent of the grooming gangs scandal after the 2005 seminar, four have still been allowed to stand for Labour in 2016 and 2021: Ellis, Wyatt, Atkin and McNeely.
With Beck standing down as Labour's parliamentary candidate for Rother Valley, pressure is piling on the local party to root out those who were in any way involved in the failure to deal with Rotherham's child sexual exploitation scandal.
The Conservative MP for Rother Valley Alexander Stafford told GB News: "For too long, Rotherham has been plagued by a ruling political class that cares not for the people of Rotherham but for looking after their own interests. That even now some senior sitting Labour councillors will not apologise for the heinous crimes that happened under their watch is scandalous.
"No one who downplayed the severity of what happened in Rotherham, or who stayed silent on the atrocity for several years, should hold any position of authority."
Stafford added: "Labour's grip on all levels of power in Rotherham for so long means they have failed to accept the magnitude or heinous nature of these crimes. Instead, there is a culture of silence and denial, at the expense of the many victims."
South Yorkshire Police Deputy Chief Constable Tim Forber told GB News: "The Jay Report brought a stark reality of our failings in handling CSE. We let victims of CSE down. We failed to recognise their vulnerability and failed to see them as victims, for that I am deeply sorry. They deserved better from us.
"The brave accounts of these girls caused a seismic change in policing crimes of this nature for South Yorkshire Police and the wider police service.
"Since then we have worked closely with experts in this field, and with our partner agencies to develop effective and robust systems – systems recognised in this way in a recent independent examination of our current practice. We listened to the voices of those affected and learnt the lessons of the past. Those lessons have been embedded in everything we do.
"We now have dedicated multi-agency teams in Rotherham working closely to share intelligence on suspects and to identify children who may be at risk. We use the collective powers and authorities of the agencies represented in the group to explore that intelligence and take action at the earliest opportunity, to prevent harm wherever possible.
"Where harm does occur, we work compassionately and with utmost professionalism to stop that harm, to seek justice and to ensure the girls are properly safeguarded.
"We have invested in new IT systems and dramatically improved our crime recording.
"We prioritise the protection of vulnerable people and have a deep and ingrained understanding of CSE in all of its forms. We have campaigns in the community to help members of the public spot the early signs and report it to us. We have also created best practice in training workers in key roles who may have opportunity to spot the signs such as hotel staff, takeaway staff, and staff at leisure facilities.
"This is a fast changing area of work and we know there are many different forms of CSE. I believe we properly positioned now to be able to spot emerging trends and to act quickly to safeguard those most at risk.
"Whilst I am confident we are a very different force today, I will not lose sight of the fact that we got it wrong and we let victims down."