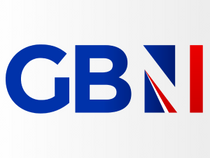 Published: 18/03/2023
-
15:40
A Tory MP has branded "conversion therapy" abuse and says he hopes the Government will outlaw it by the next election.
Peter Gibson, who is openly gay, told Gloria De Piero in an interview on GB News: "It is basically a system of coercion and control. I call it abuse. This to me, is about the freedom of an individual to be who they are and the mistruth, and the lie that somebody can be converted from something that they already are.
---
"I intrinsically know that I'm a gay man and the thought of being subjected to some treatment that would change me is just utter crackers. It cannot be done. And so, I think that it's abuse.
"We've done a whole host of things about protecting individuals, women and girls, from upskirting, female genital mutilation, domestic abuse. To my mind, banning conversion therapy sits fully within that scope of those protections that Parliament brings into to look after people.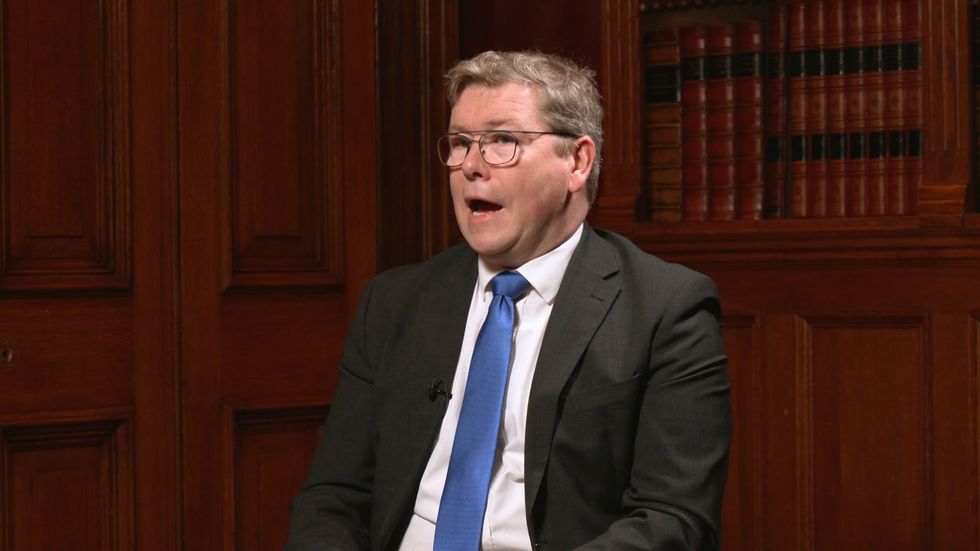 Peter Gibson spoke exclusively to GB News
GB News
"We've got to protect people from being forced one way or the other. It's about their self-determination."
On whether he felt a law to ban conversion therapy will be in place at the time of the next election Gibson, the MP for Darlington, said: "I very much hope so."
Gibson has previously criticised the Church of England's continued refusal to hold same-sex marriages claiming that gay people are treated as second-class citizens.
Explaining why he was continuing to campaign on the issue he said: "You just have to look at how the Church treats its own clergy in respect of Civil partnerships and gay marriages and the advice that it gives to them.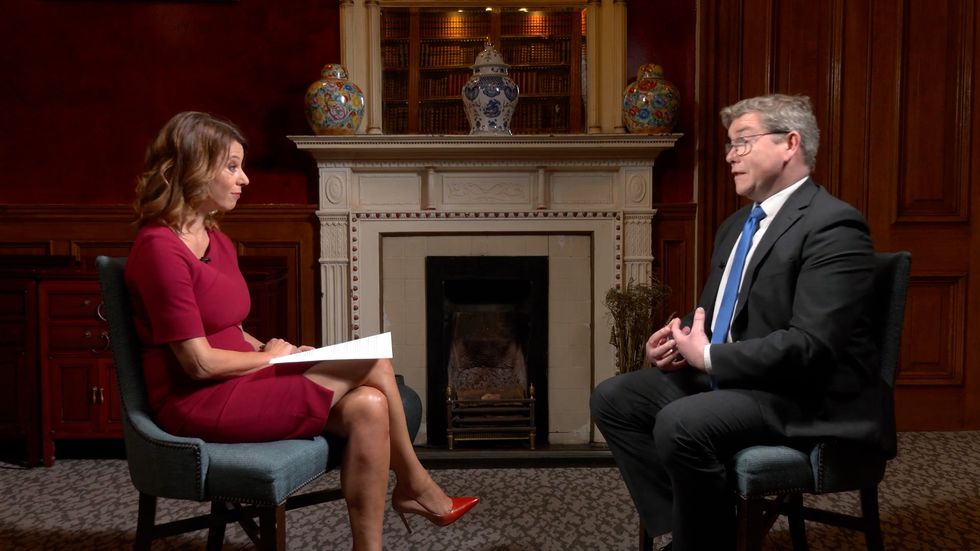 Peter Gibson speaking with Gloria De Piero on GB News
GB News
"This is about equality and fairness and trying to eliminate those discrepancies in its stance.
"We continue to raise the issue in Parliament and fundamentally the law is such that at this point in time there is a bar in the legislation that prevents the Church of England from conducting those.
"So Parliament could actually pass legislation to remove that bar, putting the responsibility firmly back in the synods camp.
"But I welcome the fact that the blessings are now going to start happening.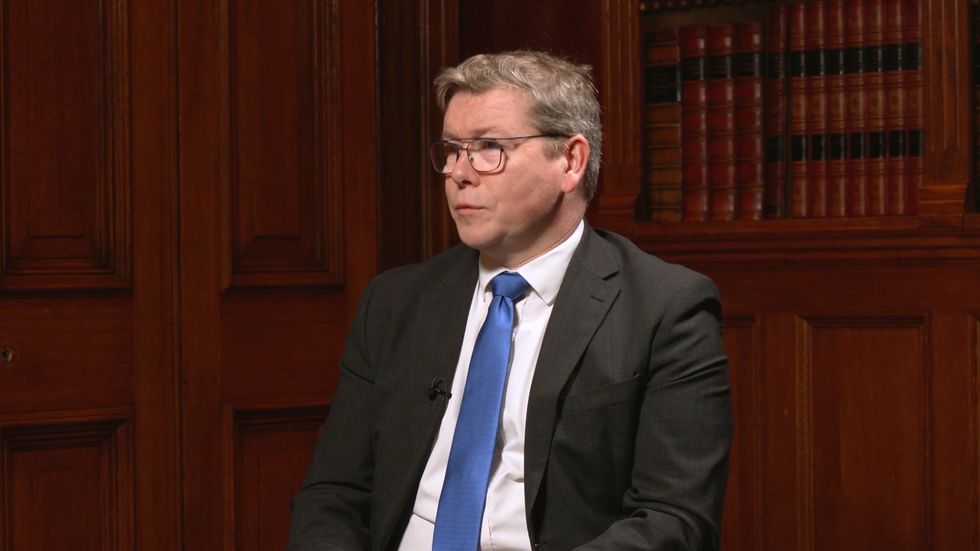 Gibson said conversion therapy should be treated the same way as domestic abuse
GB News
"We're on a journey. If I take us back to Pre-2005, gay people couldn't even enter into a civil partnership. So we've come on an awful long journey and I think the Church is on that journey too, but at a much slower pace.
He added: "I think Parliament should remove any barriers that exist in law to the Church being able to do it.
"I think it's a decision for the Church, but I think legislation that exists in Parliament that prevents them from doing it should be removed.
"I think it's really important that male victims don't feel like they're ignored and that they don't have a place to sort of talk about it. There aren't very many people who speak up about it, and I think that that makes it more difficult."
Watch the full interview GB News on Sunday during Gloria Meets… at 6pm.