Published: 28/01/2023
-
14:05
Updated: 28/01/2023
-
14:22
Andrew Bridgen has said nobody in the UK should have a Covid booster jab.
The MP claimed the data 'clearly now shows' that the risk of serious side-effects from mRNA vaccines eclipsed the benefits in almost every age group.
---
It came as Mr Bridgen said he will withdraw his threat to sue Matt Hancock if he apologies, after the former Health Secretary criticised him for comparing Covid vaccines to the Holocaust.
Speaking exclusively to GB News, Mr Bridgen said: "It's no wonder the Joint Committee on Vaccination and Immunisation (JCVI) changed their advice.
"Nobody under 50, including children, is having boosters anymore, which is a huge relief to me.
"However when you look at the figures, it clearly shows that no-one should have had the booster because in no age group is there any net beneft, given the risk of a severe adverse reaction to the vaccine.
"The only group who weren't disadvantaged in any way were the over 70s with multiple co-morbidities.
"And even in this group, for every 800 people vaccinated just one person was kept out of hospital with Covid while one person also suffered a severe adverse reaction - so there was no overall benefit."
He added: "Nobody benefits from the boosters. They should be stopped straight away. And we need an investigation into the excess deaths."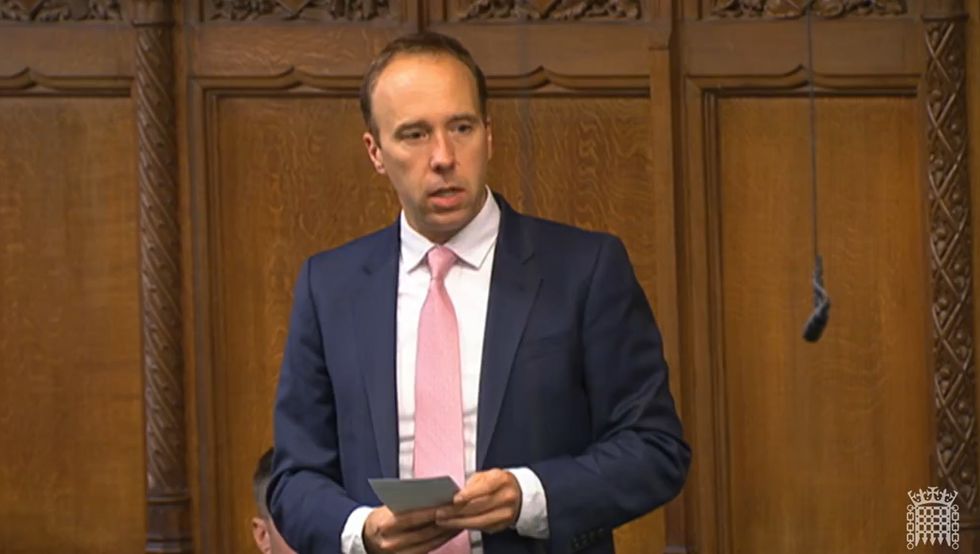 Matt Hancock has been told by Mr Bridgen to apologise or face court action
House of Commons
Mr Bridgen, who recently had the whip removed for his comments on Twitter comparing the Covid vaccine to the Holocaust, said: "My lawyers have written to him [Matt Hancock] with a very detailed letter laying out the case for defamation.
"The ball is very much In Matt Hancock's court, he can apologise, he can make a payment which will go to those that have been vaccine harmed or we can take this further. It's very much up to him.
"I can't really comment on it a lot more than that because otherwise, my lawyers will go bonkers."
In a discussion with Esther McVey and Philip Davies, he said: "There are three stipulations there in the letter. It's up to Matt Hancock now what he does. It'll take him some time to digest that letter.
"He had it last Monday. Let's see what he comes back with. But I'm quite happy to pursue the case if that's what he wants to do."
The MP justified his tweet by citing the data which was released on Thursday about the effectiveness of the booster campaign.
He continued: "I wouldn't wish to cause offence to any group, certainly not the Jewish group.
"I attended the Holocaust memorial service in Parliament on Thursday afternoon and then I was met by the correspondent from the Jewish Chronicle. He agreed that there was nothing antisemitic about that statement, but he and I agree that I could have phrased it better."
Recalling the start of the row, he said: "I had a text on my phone the morning of my suspension saying 'ring me urgently' from the chief whip. I rang and I didn't get a word in edgeways.
"He told me it was because of the mentioning of the Holocaust, it was anti-semitic and I was immediately losing the whip. Then he put the phone down on me.
"He then sent me a text which basically reiterated what he said, but there was no mention of my stance on the efficacy and safety of the vaccines. It was all about anti-semitism.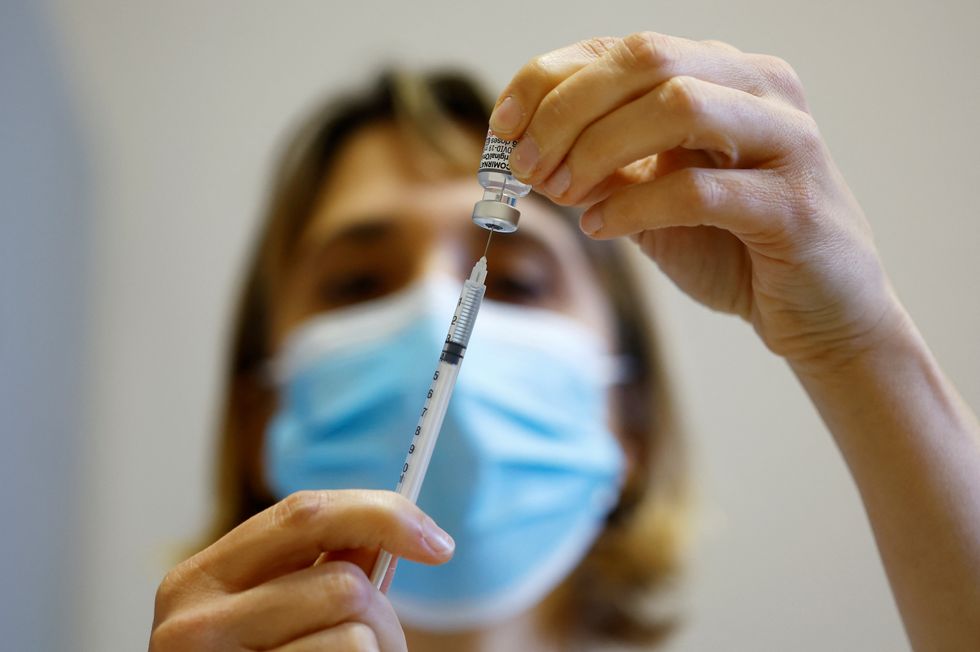 Mr Bridgen said the booster jab campaign should be immediately scrapped for all age groups
Reuters
"However, that narrative, especially when everyone found out 24 hours later, I was actually quoting a scientific paper from the Hebrew University of Jerusalem, that narrative seemed to shift to my stance on the vaccines and I think for a Member of Parliament to be silenced for having a view on a matter, an important matter like this, which is shared by many academics, is pretty unprecedented and a sad indictment of the state of our democracy."

He added: "They can take the whip off me but they can't stop me from being Conservative.

"I want to be out there helping my Conservatives councilors in West Leicestershire retain control of this Council where together we've done so much great work over the last 15 years…

"I want my Conservatives to win those elections in May and I want to be out there on the doorsteps with them."