By Tom Evans
Published: 22/06/2022
-
09:55
Updated: 22/06/2022
-
10:04
Sir Keir is said to be considering disciplinary action after he ordered frontbenchers not to join picket lines outside stations as the country faces the biggest rail strike in a generation.
25 Labour MPs joined members of the RMT Union in defiance of their leader, leaving the former lawyer in an awkward position.
---
And, appearing on GB News, Shadow Culture Secretary Lucy Powell opted not to twist the knife.
Breakfast presenter Eamonn Holmes asked: "Have you been on the picket lines for the rail workers?"
Ms Powell replied: "I was actually driving yesterday because I was having to get myself back from London, like many other people on the roads instead – which was incredibly disruptive.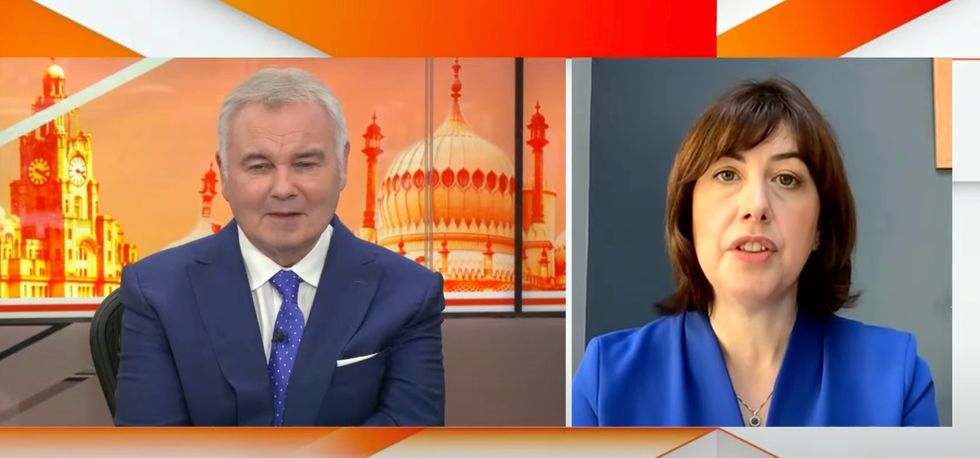 Labour's Lucy Powell in conversation with Eamonn Holmes
GB News
"So, no. I wasn't on a picket line myself."
Eamonn then probed: "But are you against being on the picket line?
"The only reason I raise the question is your boss says you're not to go."
But Ms Powell refused to condemn those who joined the picket line, choosing instead to accuse the Government of looking to split the country.
She said: "Well, what Keir Starmer I think rightly wants to do is firstly avoid what the Government want this to turn into: which is to create a period of strife and division designed to pit the country against one another.
"And [they are] especially trying to make these strikes an issue for the Labour Party when actually these strikes sit squarely at the responsibility of the Government and not on Labour.
"Also, I think what he's determined to do is show that we are capable ourselves of being a party of government. That's what we aspire to do.
"Were we in government right now, it would be our responsibility to bring everybody back around the table: to get these negotiations firmly under way and settled and resolved.
"So the disruption we've seen over the last few days doesn't continue and that people can get fair pay for doing decent-skilled work that they do and the travelling public can get back to getting on the railways.
"When you aspire to be in government, you have to walk the walk to some extent as well."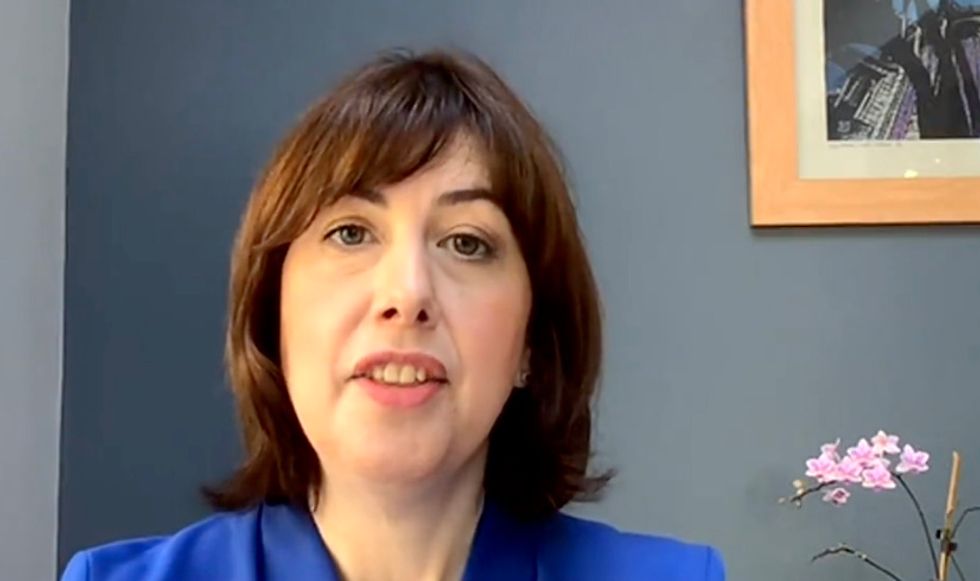 Shadow Culture Secretary Lucy Powell
GB News
It comes after a former adviser to Sir Keir warned there will be an "explosion" if the party disciplines any frontbenchers joining picket lines in support of striking rail workers.
Simon Fletcher, who also advised Jeremy Corbyn and Ed Miliband, said there has been "a lot of simmering resentment and irritation" over the party's current position.
The Conservatives have sought to use the row to claim Labour is on the side of the striking workers, who have caused chaos for millions of commuters, and the opposition leader will be reluctant to give the Government any more ammunition for that attack.
Mr Fletcher said if people are disciplined for the "simple act of offering solidarity" to those striking, he thinks existing resentment among party ranks will "express itself much more strongly" on a local scale.
Asked what would happen if Sir Keir removed frontbenchers from their jobs, or even took the whip away from them, for joining picket lines, he told LBC's Tonight with Andrew Marr: "I think there would be an explosion."
He said there had been "very widespread support" for the RMT union in this particular dispute, pointing to the decision of Labour's Scottish leader, Anas Sarwar, to visit a picket line at Edinburgh Waverley.