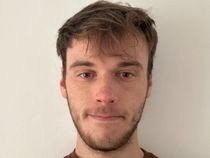 By Ben Chapman
Published: 11/01/2023
-
13:53
Updated: 14/02/2023
-
10:23
Heathrow surged ahead of all other European airports in regards to the largest increase of passengers.
The London-based airport was used by 61.6 million passengers in 2022, a significant rise compared to the 42.2 million in 2021.
---
The UK scrapped all coronavirus travel restrictions in March last year, prompting a surge in the number of passengers.
Around 5.9 million passengers travelled through the airport in December, a 90 per cent rise compared with the same month in 2021.
The most popular route was New York JFK.
Heathrow said travellers hailed a "friendly and efficient journey through immigration" as a Border Force strike resulted in armed forces personnel and volunteer civil servants manning passport desks.
The increase in passengers does not match the demand seen pre-pandemic, with only 76 per cent of that figure being reached.
The airport warned the aviation industry's recovery "could be set back" as a result of the reintroduction of Covid testing for travellers arriving from China in the UK and elsewhere.
Heathrow says proving an "excellent" service "remains our key priority for 2023".