By Anna Fox
Published: 09/06/2022
-
08:33
Updated: 14/02/2023
-
11:06
The Government has been accused of appeasing "religious mobs" who forced Cineworld to cancel screenings of religious film The Lady of Heaven.
Dame Sara Khan, the Government's independent adviser on social cohesion, has demanded action to avoid undermining social cohesion.
---
The film has been deemed "blasphemous" and has sparked outrage among some Muslims, as it portrays the life of Lady Fatima, one of the daughters of the Prophet Muhammad.
Protesters have gathered outside cinemas in Bradford, Bolton, Birmingham and Sheffield demanding the screenings of the film are pulled.
Cineworld has since cancelled all showings of the film, in the wake of concerns over the safety and security of staff and customers.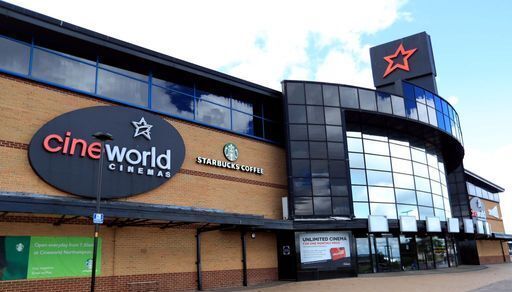 CIneworld pulled all screenings of the film amid safety fears of staff and customers
Mike Egerton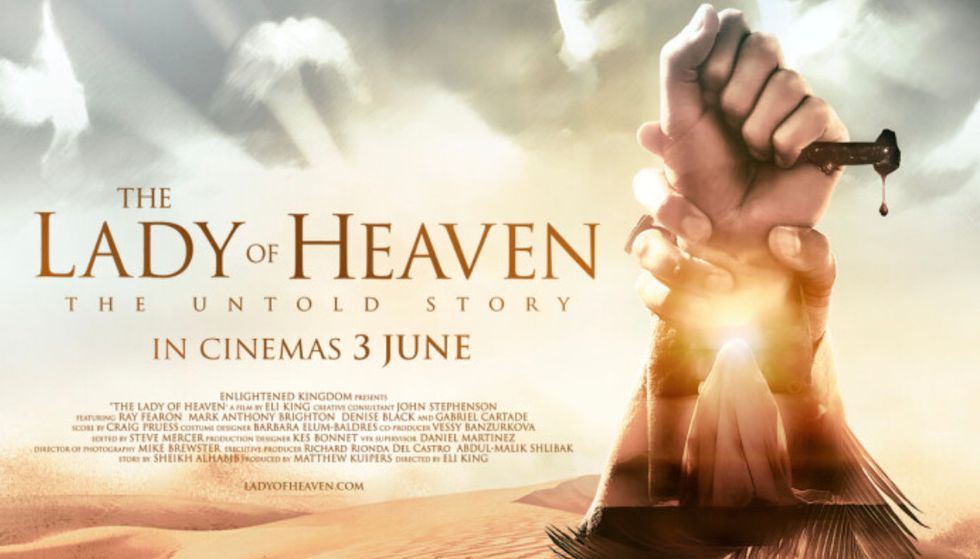 The release of the film The Lady of Heaven has sparked protests by Muslim communities across the UK
PA
Over 120,000 people signed a petition opposing its screening, while the Bolton Council of Mosques called the film "blasphemous".
Dame Sara warned that ignoring the protests was a "dangerous slippery slope" that would increase woke culture, with people inspired to shut down any form of lawful activity through "intimidation and fear".
The Government adviser warned of previous cases where a teacher and a playwright had been silenced by bullying, adding in an interview with The Telegraph : "Over the years, leadership from local MPs, local authorities and central government in standing up and firmly defending our democratic values has unfortunately been lacking.
"I have seen how local authorities and MPs have tried to appease religious mobs or sit on the fence, so to speak, in the hope that such protests will disperse – and often they have, in the short-term.
"But this is a failure of leadership and, in the long-term, has only galvanised religious fundamentalists, who now know that by engaging in such behaviour their unreasonable demands will be met.
"And in the long-term, all this will do will undermine social cohesion in our country and result in a gradual erosion of our democratic values and principles."
Despite claims that protests outside cinemas were "peaceful", Dame Sara highlighted video evidence of inflammatory sectarian anti-Shia chants being bellowed out across megaphones, with protesters threatening "repercussions" if the film was not axed.
Cineworld's move "wasn't out of choice – they were bullied and intimidated to make such a decision. Out of fear. This is a dangerous slippery slope," emphasised Dame Sara.
"When offence is subjective, anybody who is offended by anything could potentially, through the use of intimidation and fear, attempt to shut down all kinds of lawful activity in our country.
"It's easy to criticise Cineworld for their response, but questions need to be asked: what support and help did they receive from local and central government, their local MPs and even the police?"
The executive producer of the film, Malik Shibak appeared on GB News earlier this week, to slam circulating claims of blasphemy in the film.
Mr Shibak told Nigel Farage: "These claims of it being blasphemy, that's just nonsense.
"This whole topic of showing the Prophet is a contentious issue across the Muslim world.
"Wherever you go in every corner of the Muslim world you will find a different interpretation and in many places in the East you will find artistic interpretations of the Prophet.
"From our perspective it's very normal to portray the Prophet as long as you portray him in a proper manner."
Health Secretary Sajid Javid said he was "very concerned about the growing cancel culture" in the UK.
He added: "There's people out there who think they have a right not to be offended and of course, no one has that right."
Protesters stormed Stratford Westfield yesterday evening, calling for Vue to axe all screenings of the film.