Published: 26/06/2022
-
20:50
Updated: 27/06/2022
-
11:35
Labour politician Dame Margaret Hodge has described her fight against antisemitism in the party as one of the most important political fights of her life.
In a wide-ranging interview with Gloria De Piero on GB News, Dame Margaret said that former Labour leader Jeremy Corbyn made antisemitism a mainstream belief in the party.
---
She said: "I'm really proud of a really difficult period in my life, and that was fighting antisemitism in the Labour Party…"I joined the Labour Party, much to my dad's fury, because I saw it as the party that fought racism, promoted equality and was international in its perspective."
And then to find when Jeremy Corbyn became leader of the Labour Party that antisemitism, which had always been there at the fringes of the party, was suddenly moved to the mainstream.
"To find that and to find my party that I've been a member of since I was 18 infected with anti-Jew hatred and racism was more than I could bear."
She said she could have run away from the issue but decided to stand and fight her corner.
"I've always been a fighter and I chose to take on the battle and fight to get rid of it out of the party," she said.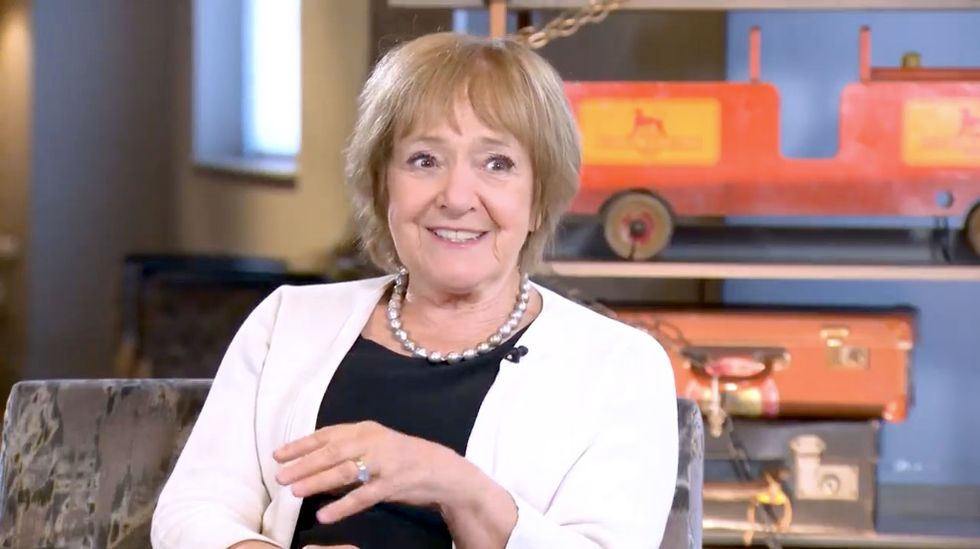 Dame Margaret Hodge
GB News
"So, I'm really proud of - you know there were a lot of people, particularly women, they were the ones at the heart of all this, who joined with us to fight the antisemitism and I'm proud of that.
"And in a funny way, because I lived through Militant in the 80s, and then Corbynism in 2015, in the 80s it took us a long time to get rid of the Militant influence, the extreme left in the Labour Party.
"I think this time round, because it was just so pernicious, because this anti-Jew hatred was at the heart of how they had chosen to identify themselves, it was their choice, it's gone much more quickly.
"And the Labour Party is now, you know, it takes a long time to change a culture, takes a long time to rebuild the trust of the Jewish community, but we're much further along that road than I thought we might be so soon after 2019."
Dame Margaret told GB News she never supported the extreme left politics of Mr Corbyn and had initially not believed he was antisemitic.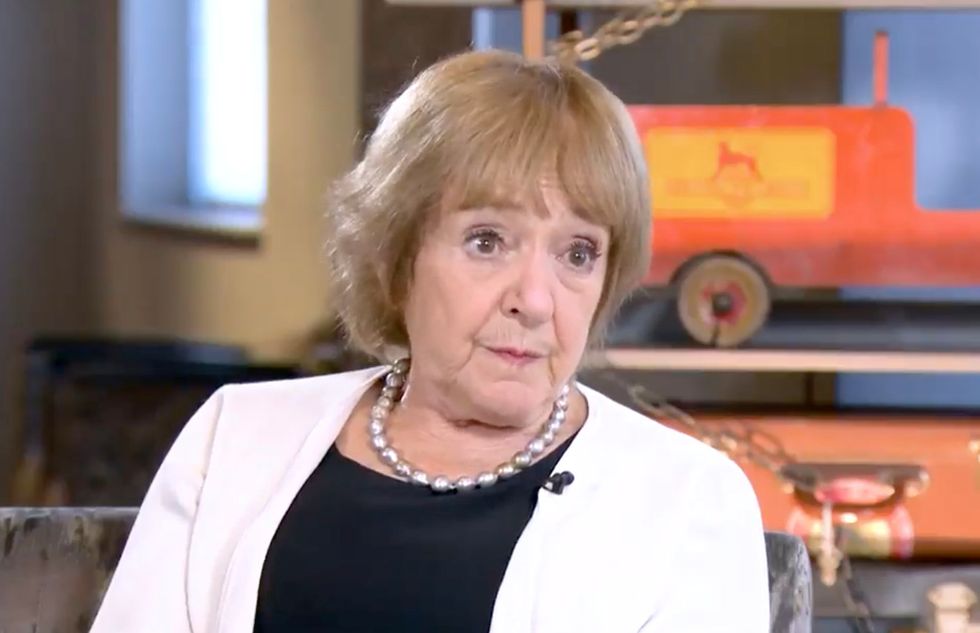 Dame Margaret Hodge
GB News
However it was later reported she directly accused the ex Labour leader of holding such views being an antisemite during an angry personal clash.
She said: "Journalists in the early days would say to me 'Jeremy Corbyn's antisemitic' and I'd say, 'no, no, I don't think he is'."
But she said a string of incidents including choosing to be a wreath laying with people who were guilty of the assassination of jews left her shocked and dismayed.
She added: "I think that the way he dealt with that sort of antisemitism was just awful. He refused to accept the definition that every other public institution accepted of what antisemitism was. He refused to take seriously the horrible, horrible, horrible abuse that I and others were receiving. I mean, if I just told you in a 2-month period from when the report of the Equal Human Rights Commission on Antisemitism in the Labour Party, when that was published, and Jeremy was going in and out of the Labour Party. In that 2-month period, I got 90,000 social media messages, most of which were abusive, most of which were abusive."
"So, it's horrible, and for him to say we were making it up or we were 'weaponising antisemitism'."
Meanwhile Ms Hodge said she was dismayed by the current standards of debate in Parliament and how they've declined.
She said: "I now can hardly bear to go into Prime Minister's Questions, and I hate our debates
"Because they've become, you know, schoolboy politics really where actually all you do is try and sort of do over the other side, gain a point and you know slagging off the other side rather than developing an argument and engaging in what are really legitimate, tough questions that we should be.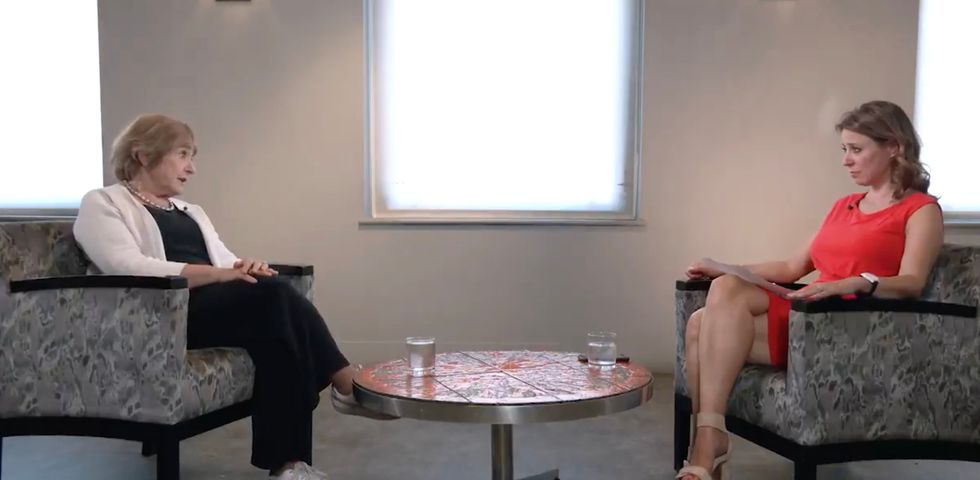 Dame Margaret Hodge spoke to Gloria De Piero
GB News
"So, I hate that atmosphere."
Dame Margaret praised the current crop of women MPs: "There are, particularly among the women, there are some absolutely stunning young women that are now emerging.
"And I sort of think about - and we talk very seriously about really difficult issues that the Labour Party has to confront, the country has to confront, the Government has to confront.
"My hope is that actually Britain, the British people will get fed up with this horrible slanging match and culture that I think Boris Johnson encourages, because that's the sort of Bullingdon Club politics that he's used to, and we will get back to really serious debate on the issues that in the end, matter to the people who elected us and put us there."
She told Gloria that she entered politics "to keep me sane whilst I was changing nappies" and revealed how she has had to cope with multiple deaths in her family.
"Death has been a big part of my life because my mum died when I was 10, my husband died far too young, in his 60s, my daughter-in-law was killed in a car accident 5 years ago, and she had 3 little children, and my brother's died. So, it's been a lot of my life."
Beating the British National Party was a highlight in her life, Dame Margaret said.
"I think my high was in 2010 when I absolutely smashed the British National Party in my constituency in Barking.
"And just to put a bit of history into that, in 2006 the BNP stood for Council seats in Barking and Dagenham, and they stood 12 candidates and every candidate was elected.
"If they'd stood 52 candidates, we would have had a British National Party Council, the first one in the UK.
"It was a serious threat and not unlike the 'Red Wall' today, it was a constituency where it had been a white working-class constituency.
"So, beating them off, actually literally, I think, politically annihilating them, they've disappeared as a political force since, it was a great high for me."