By Anna Fox
Published: 28/06/2022
-
19:15
Updated: 28/06/2022
-
19:16
Former Armed Forces minister Lord Andrew Robathan shared his outrage at the decreasing size of the UK military in the wake of the raging war in Ukraine.
GB News presenter Nigel Farage probed Lord Robathan on why the Conservatives have continued to cut the Ministry of Defence (MoD) budget since 2010.
---
Lord Robathan acknowledged that "changes need to happen" but condemned the Government for "whittling the army, navy and airforce" down to dangerous levels, stating how the country is now in a "ridiculous situation".
He explained: "We have a war going on in Europe, on our doorstep, and we are still as we speak reducing the number of troops, aircraft and ships."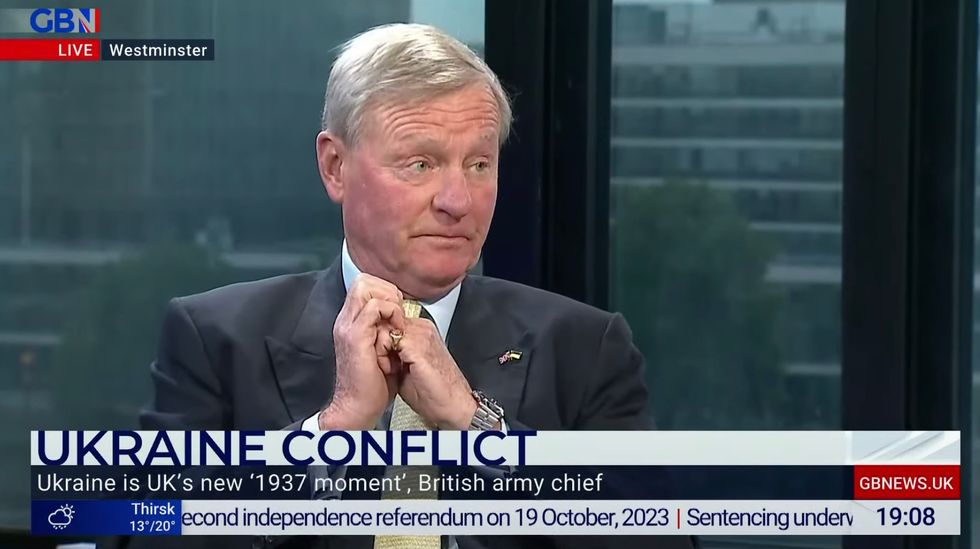 Lord Robathan condemned the Government for axing troop numbers
GB NEWS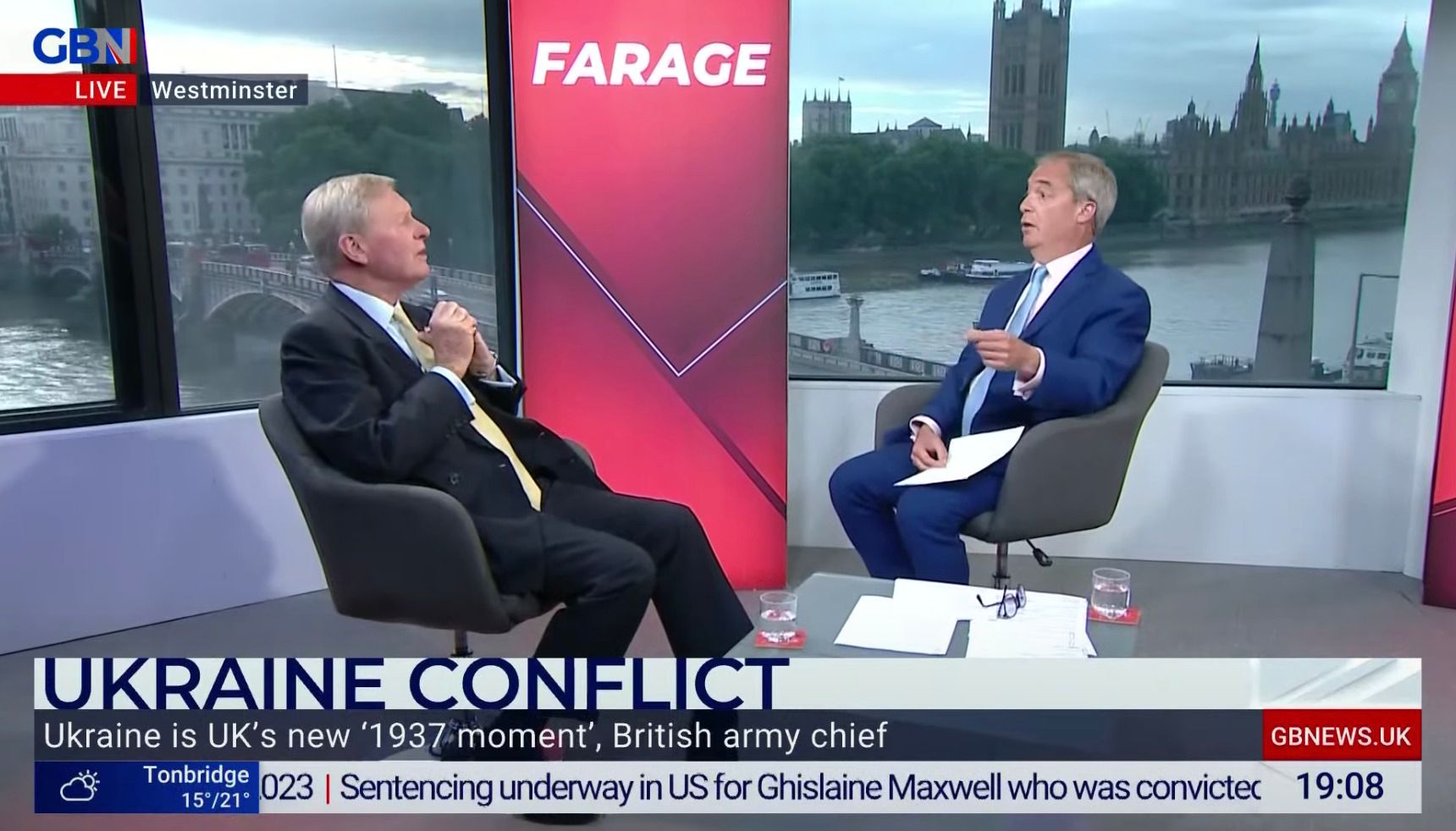 The peer exclaimed how the move was 'absolutely bonkers'
GB NEWS
The peer confirmed he had been emphasising his disapproval of the move to reduce the sizes of the UK's armed forces in the the House of Lords, stating: "I think it's absolutely bonkers."
He added: "This is the most dangerous time in our lives since 1963, probably the most dangerous time for most of your viewer's lives.
"This is shockingly dangerous and we are still cutting our forces."
The Conservatives are axing 9,000 soldiers and a third of the Army's main battle tanks, despite mounting aggression from Moscow.
The Government confirmed plans to cut the number of the country's tanks a year ago – nine months before Kremlin troops invaded Ukraine in February.
An £800million deal was agreed to supply the Army with 148 upgraded Challenger 3 tanks.
But the overall number of tanks will be cut from 227.
The Head of the British Army has said Britain is facing its "1937 moment" and must be ready to "fight and win" to ward off the threat from Russia.
In his first public speech as the Chief of the General Staff, General Sir Patrick Sanders warned that the UK must be prepared to "act rapidly" to contain Russian expansionism.
Sir Patrick's comparison of Russia's invasion to the rise of Nazi Germany came as a missile struck a crowded shopping centre in Ukraine's central city of Kremenchuk on Monday, killing at least 16 civilians.
On Monday evening, NATO pledged to increase forces available on high alert to more than 300,000 troops.