By Anna Fox
Published: 31/05/2022
-
11:23
Updated: 14/02/2023
-
11:12
Dominic Raab has launched himself into the trans debate, declaring "it's obvious" a woman can't be born with a penis.
His comments followed scrutiny of his Ministry of Justice by a think tank which claimed it is prioritising "trans rights" over "women's rights" in prisons.
---
Mr Raab rejected claims in a Policy Exchange report that said police, jails and courts put the self-declaration of "gender identity" over biological sex.
The report stated that this put female prisoners at risk from male sex offenders who define themselves as women.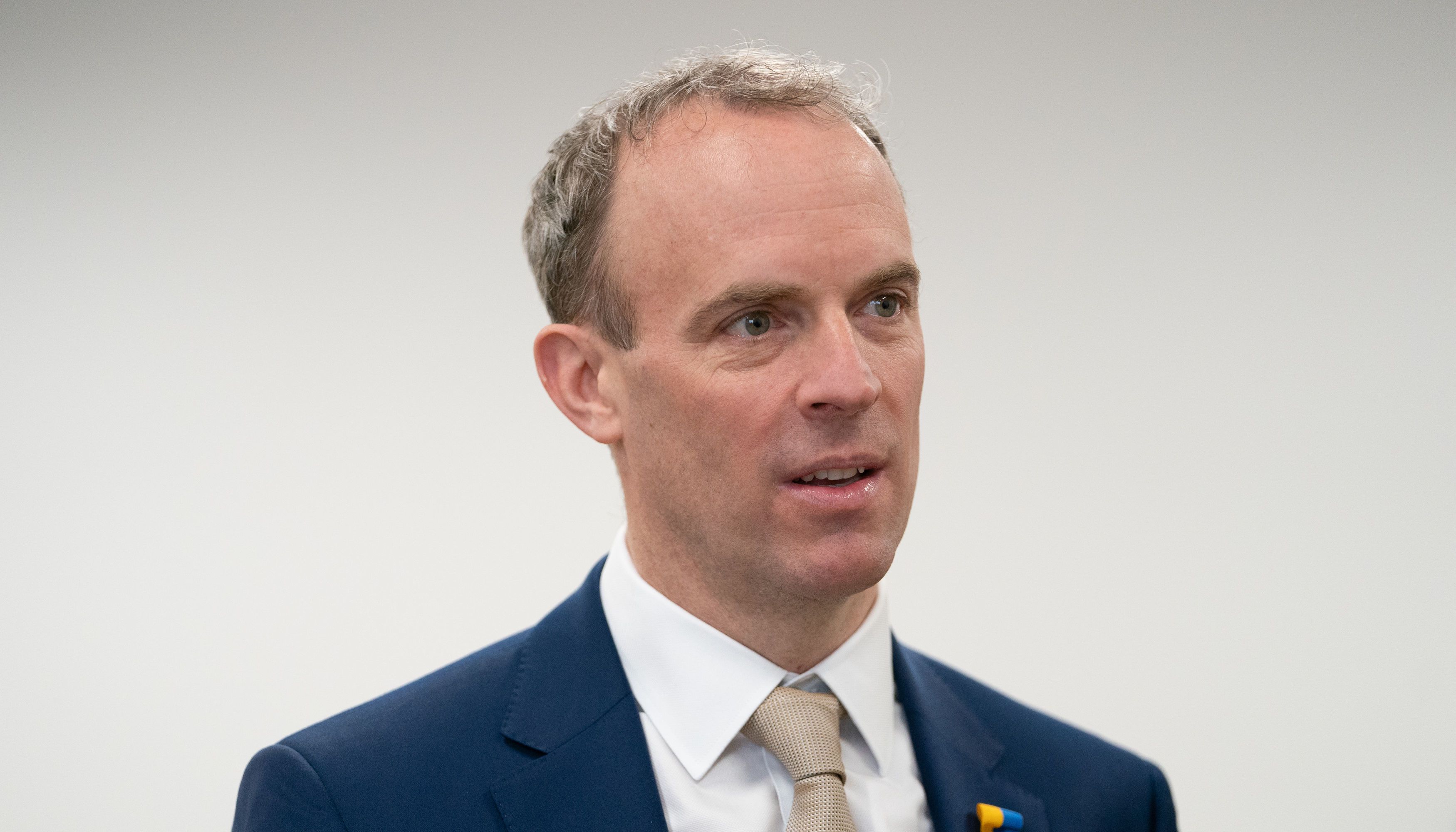 Mr Raab has launched himself into the trans debate claiming "woman can't be born with a penis".
Joe Giddens
Problems have been created for both female suspects and victims, the Policy Exchange paper states, as many key institutions have adopted self-declaration of gender policies, despite not aligning with the law.
The publication cites a paper from Oxford University professor of sociology, Micheal Biggs, who said: "If campaigners for gender identity achieve their goal, the number of males in women's prisons will multiply.
"Given the obvious incentive for heterosexual men to transfer... males would soon outnumber females. The consequence for female inmates hardly needs to be spelled out".
The Deputy PM retaliated and said that no sexual assaults by transgender women in women's prisons since 2019 adding: "I think we've got the right approach".
Questioned if a woman can have a penis he said: "It's obvious a woman cannot be born with a penis".
Titled, Transgenderism and Policy Capture in the Criminal Justice System, author of the report Maureen O'Hara said: "Practices which treat biological males as women are causing harm to victims of crime, staff in the criminal justice institutions, female prisoners, and perhaps to trans-identifying offenders."
The report called for the eradication of de facto declarations of gender identity and for data to be recored on the basis of sex.
The debate has also erupted in the Labour Party over whether a woman can have a penis.