By Anna Fox
Published: 07/07/2022
-
17:05
Updated: 07/07/2022
-
18:04
GB News Presenter Nigel Farage has expressed his opinion on Boris Johnson's resignation stating how his party "governed as a metropolitan liberal party".
In his remarks outside No.10, the former MEP outlined how the Prime Minister's resignation was "inevitable".
---
Nigel hopes the Conservative Party "learn lessons from this" expressing how if Mr Johsnon continues to stay until the Autumn, his premiership will "fracture".
He added: "To me on the politics of it, they've were elected as a Conservative Party but they've governed as a metropolitan liberal party on a whole range of issues.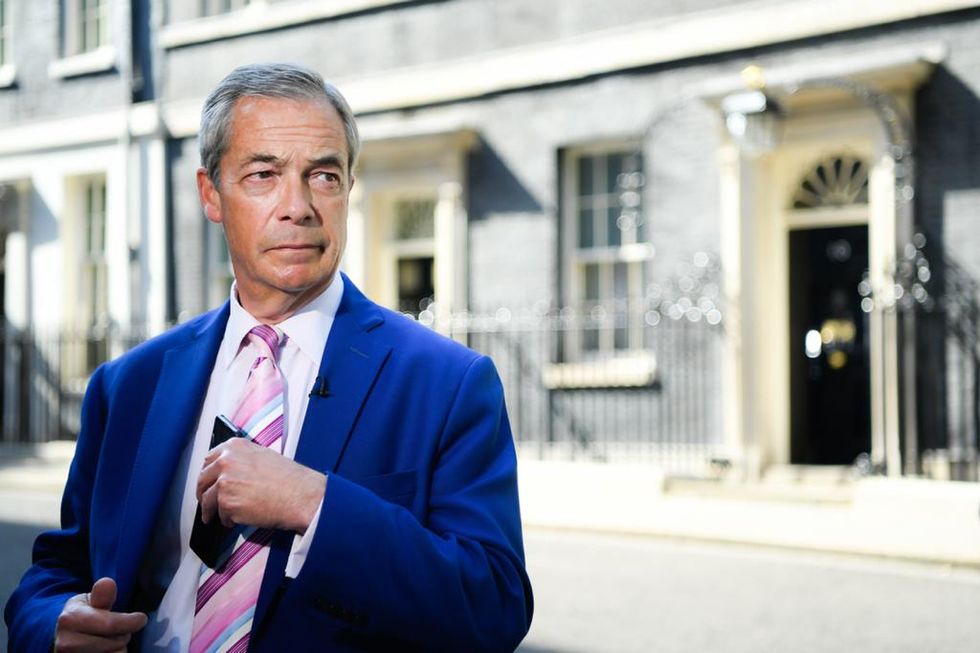 Nigel Farage outside No 10
GB NEWS
"Will they learn the lesson when it comes to truth, integrity, and honesty? Well they've got to find someone that restores that, but they need to do it very very quickly."
His comments fall in the wake of the Prime Minister's resignation earlier today, where he stated the "process of choosing a new leader will begin now".
Mr Johnson chose to step down from his role, following days of mounting pressure from his own politicians, which saw more than 50 of them resign in the wake of the the Chris Pincher row.
In a statement confirming the news outside No.10 Mr Johnson said: "It is clearly now the will of the Parliamentary Conservative Party that there should be a new leader of that party and therefore a new Prime Minister and i have agreed with Sir Graham Brady, the chairman of our backbench MPs that the process of choosing that new leader should begin now.
"The timetable will be announced next week and I have today appointed a Cabinet to serve, as I will, until a new leader is in place."
On his show yesterday evening, the GB News Presented condemned Mr Johnson's handling of the misconduct allegations against Chris Pincher as a "combination of incompetence and downright lies".
Previously a champion of the current Prime Minister and his Brexit ambition, the former UKIP leader said on GB News: "Last night I made the point of saying it wasn't just Boris Johnson's career that he had dragged down, it was actually the whole reputation and brand of the Conservative party and indeed the broader conservative movement in the country".