The average British motorist would only need to fully charge a new electric vehicle every two weeks, new data has shown.
Generaly, drivers in the UK travel around 127 miles a week, with an average electric vehicle charge providing 250 miles of range.
---
This means it can cover all travel needs for almost two weeks for the majority of drivers needing to commute, do the school run or go shopping.
This is despite more than two-fifths of drivers believing they would have to charge their cars every three days.
With the growing number of electric vehicles on the road, motorists will slowly become more accustomed to charging from home or at work.
By making use of passive charging, drivers would be less likely to use public charging stations and rely on other methods.
Based on the average distances, a single electric vehicle charge would last for three supermarket visits, 10 school runs and six commutes, in addition to other activities.
Erin Baker, Auto Trader's Editorial Director said: "Electric vehicles have grown in popularity over the last few years with consumers, but still only half those surveyed said they could see how an electric car could fit into their day-to-day lifestyle.
"The length of time it takes to charge an electric vehicle has been noted as a concern which is putting some off from making the transition.
A single charge with an average electric car would allow motorists to travel from London to Liverpool (212 miles), Manchester (200 miles) and Cardiff (149 miles) on a single charge.
Almost two-fifths of drivers admit that one of the biggest barriers to making the switch remains the time it takes to charge an electric car.
According to Auto Trader, drivers should charge their vehicles at home overnight, with it taking between eight and 12 hours to fully charge. It also allows them to take advantage of cheaper charging costs.
Data from the Office for National Statistics (ONS) shows that 92 per cent of adults believe the cost of living crisis is the most important issue facing the UK currently.
Electric vehicle drivers with access to home charging can typically save £142 per 1,000 miles compared to a petrol or diesel vehicle.
The saving figure is drastically reduced if drivers rely on the public charging network which attracts VAT rates of 20 per cent compared to five per cent VAT rates applied to households.
Erin Baker continued, saying: "However, there are several options which can allow individuals to quickly charge their electric vehicles and easily incorporate into their daily routines including charging overnight at home or using some of the tens of thousands of public charging points available across the country.
LATEST DEVELOPMENTS: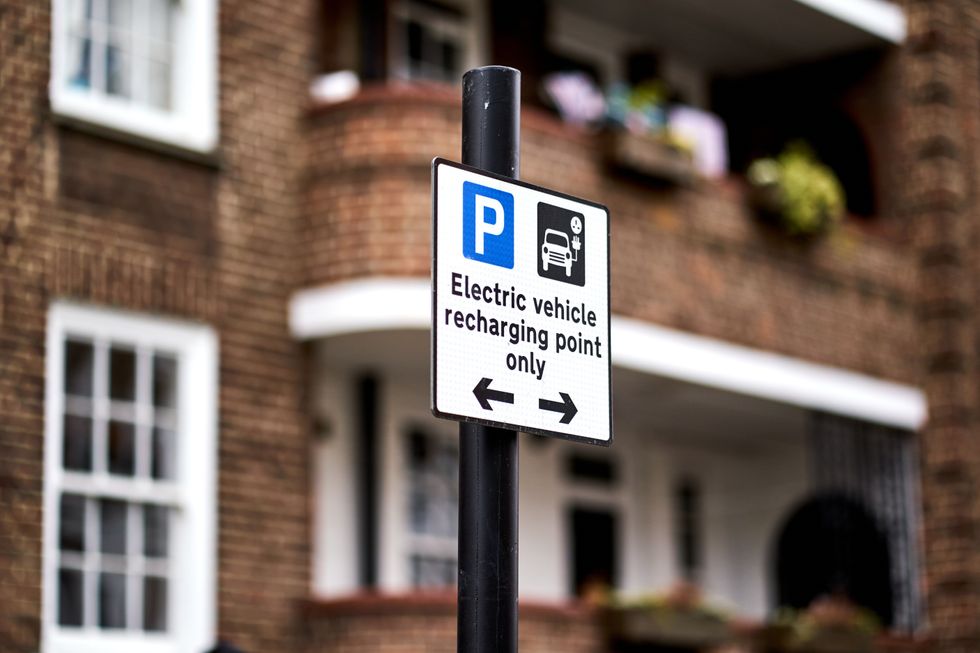 There are almost 50,000 electric car chargers around the UK
PA
"With just one single full charge either at home or when already out on the road, Brits can benefit from close to two weeks of typical driving, meaning they are ready to go and have more time to enjoy what matters to them."