Published: 29/01/2023
-
11:43
Updated: 29/01/2023
-
12:20
JACOB Rees-Mogg says Boris Johnson has all the qualities to become the next Chairman of the Tory party - but doubts if Rishi Sunak will offer him the job.
Nadhim Zahawi was sacked from his position earlier today leaving a vacancy at the top of the party to fill, and many are already speculating Mr Johnson could get the top.
---
Jacob Rees-Mogg told GB News: "I think it was a mistake to remove Boris Johnson, who was an excellent leader of the Conservative Party, and is the biggest figure in British political life, even out of office.
"He's extraordinarily popular, people stop their cars to get out and talk to him and stop their vans and so on, which they don't generally do for politicians.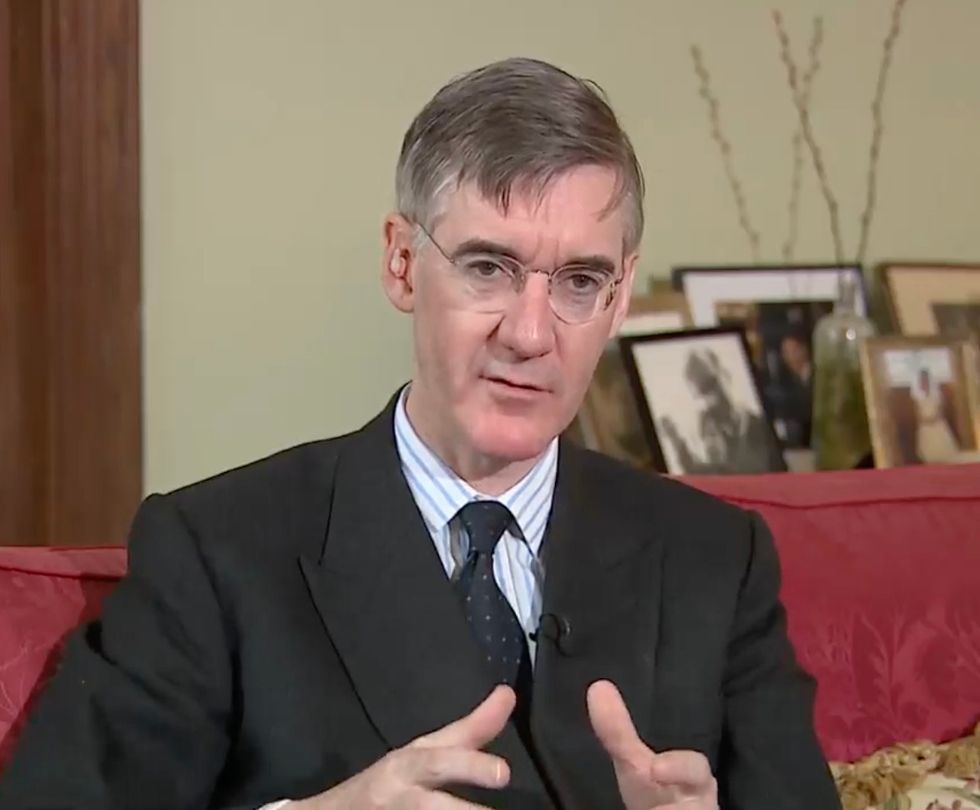 Jacob Rees-Mogg spoke to Camilla Tominey on GB News
"But I think it's very difficult to bring back Boris Johnson in a subordinate role because he's such a big figure that he would dominate any Cabinet. But he has all the right attributes for a party chairman.
"He is charismatic, he rallies the troops. He's a sort of fully-loaded Conservative. So I think that type of personality would be a very good one for a party chairman."
It came as grass-root Tory activists across the country responded to Mr Zahawi's sacking by calling for the return of the former PM in the key role.
But speaking to the Camilla Tominey Show Jacob Rees-Mogg continued: "I think the Prime Minister needs to appoint a party chairman who's very close to him politically.
"The Prime Minister would be well advised by one of his closest allies in that role. They [Rishi and Boris] are inevitably not going to be the closest of political allies, just under the circumstances of the summer."
Reacting to the decision to axe Mr Zahawi, Mr Rees-Mogg said "I think he is a very decent man. He's been a very successful businessman and an effective politician.
"The report seems to show that he made some technical errors with his declarations, and the Prime Minister has decided that they were serious enough to fire him.
"So I feel sorry for Nadhim. But I think that after dominating the headlines for a week, in the world of politics, if you do that, it's very hard to remain in office.
"And so the Prime Minister was under great pressure to get a new party chairman."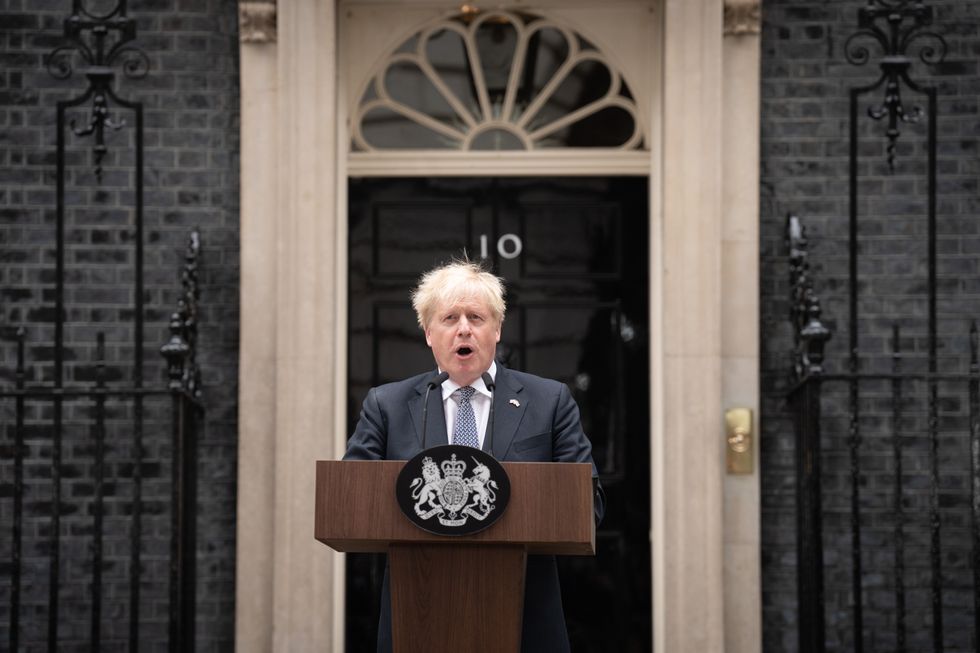 Boris Johnson has refused to rule out a political comeback
Stefan Rousseau
On whether the PM should have acted sooner he said: "I mean, I think that's a very difficult question to answer because you want Prime Ministers to be balanced in replacing members of their Cabinet the whole time.
"The opposition are always on the hunt for the next scalp, so to speak. And the Prime Minister has to be aware of that and there has to be aS reasonably high standard for resignations.
"There also has to be some loyalty to the team that is around you, otherwise you won't get loyalty in return.
"So I don't think it's as easy as saying as soon as there's any whiff of controversy, a minister must go otherwise, you'd find it very difficult to keep any ministers."
Commenting on the recent polls, one of which showed his party to be 29 per cent behind Labour, Mr Rees-Mogg added: "I want the Conservative Party to do well, I want Rishi to do well. The Tory party has recovered from worse positions than this in the past.
"Just remember where we were in May 2019, when we had the worst election results in our history, and went on to win a majority of 81."