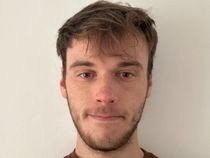 Picture the scene. It's tomorrow morning, a lovely weekend stretches ahead that you're looking forward to spending with the family and friends.
Maybe the kids are off playing or watching sport, possibly your other half is taking the dog for a walk before you go shopping or out for a nice meal together. You might even be meeting your mates later on for a few drinks in town or down the local.
---
The simple day to day stuff of just living your life with those you love.
Then the unimaginable happens.
Your child never comes back from that football match, your partner fails to return from their dog walking, that friend simply doesn't turn up for your night out.
Just running late you tell yourself reaching for the mobile. Given them a quick call though, just in case.
Their phone goes to voice mail. You leave a jokey message. And then another one. And then a slightly angry one. They don't get back though. Weird.
And suddenly those first ice cold fingers of fear start creeping up your spine.
What if they've had an accident? Are lying somewhere in pain and helpless? You try to dismiss the anxiety, telling yourself there's a perfectly logical explanation and you'll hear their key in the door soon.
But you don't. And you never do. Not that day or the next or the next.
And even worse is that no one - not the police, the people they were with or anyone else - knows what has happened.
They have literally vanished into thin air.
It's this gut wrenching hell of confusion and torment that the family of missing mum of two Nicola Bulley are now facing.
Nicola took her dog for a walk along a river bank she has strolled a thousand times before a week ago today. She was seen by other regular dog walkers and joined a work conference call.
Then she disappeared. Her phone was left on a bench by the side of river, her dog Willow running loose nearby.
No sign of a struggle. She was just gone.
If you've ever loved anyone you can only just begin to understand the hell that her mum, dad, sister and partner are going through a week on.
The agony etched on their tearful faces as they appealed for Nicola to get in touch was heartbreaking.
"This has emptied our lives." Dad Ernest said.
And never has the word empty carried so much weight. They must feel utterly hollowed out with despair. The dread that Nicola's body will be found, the hope that she will turn up safe and sound.
Their every waking moment must be consumed with Nicola. Analysing every thing she said and did before she disappeared. It's a never ending torture.
The Police appear to believe Nicola slipped and fell into the slow flowing River Wyre and have concentrated on searching the water.
But they still haven't found anything. It's the not knowing where the true horrors lie.
Nicola's partner, Paul Ansell, admits that he keeps playing every scenario around in his head and will never give up hope.
And none of us would, would we? Because we all always hope against hope that a missing loved one will turn up safe and sound. No matter how many hours, days, weeks or - heaven forbid - years that they are missing.
Paul says he is trying to hold it together for the sake of the two daughters he shares with Nicola, aged just 6 and 9.
But even he admits there are times when that's impossible. Because what do you say to a bewildered and scared little girl when she asks when her mummy is coming home?
Knowing that, potentially, you may never, ever be able to answer that question…