Today, when the words "students" and "free speech" are placed close to one another in a sentence, it is generally in the context of the now all-too-common occurrence of the former campaigning against the latter.
Just last month, a survey by the Higher Education Policy Institute (Hepi) revealed that current students were more likely to favour safety over free speech.
---
The survey found that students are increasingly favouring measures to curb freedom of expression on campus and water-down academic rigour and debate by removing materials and memorials they deem to be offensive.
However, this weekend, more than 60 young people and students from across the UK met in London for the annual Living Freedom conference, a residential summer school to promote freedom of expression, the free exchange of ideas and passionate intellectual debate.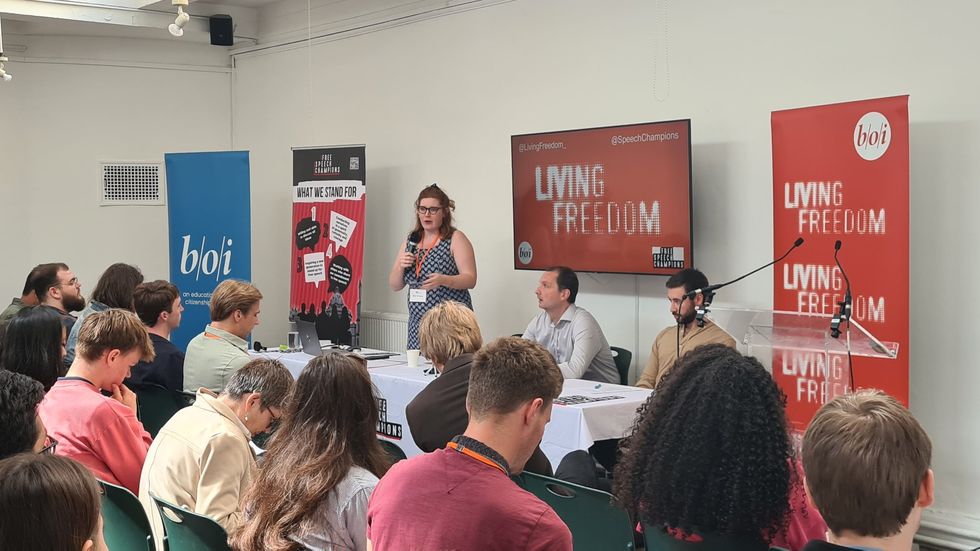 Living Freedom Conference
Inaya Folarin Iman
There were also a notable number of international attendees, including from Ukraine, Belarus and China.
The conference was first created in 2017 by the Battle of Ideas charity, and since 2021, has been supported by Free Speech Champions, a campaign group of young people dedicated to creating a space to think freely and question everything.
The first speaker of the conference was Emeritus Professor of Sociology and the University of Kent, Frank Furedi who gave a 30-minute lecture on the "revenge of history" where he critiqued the notion that "history had ended" at the end of the Cold War and that liberal democracy had inevitably triumphed.
Furedi disparaged the uncritical acceptance of the creation of a "new normal" where we abandon all the norms, morals and foundations that forged our liberal democratic civilisation in favour of the shallow and the fashionable.
He called upon attendees to rediscover and take forward the ideals of the Enlightenment and to "morally rearm".
Attendees then asked a series of challenging and wide-ranging questions to Professor Furedi.
One attendee asked whether there was anything new about older generations bemoaning the idealistic zeal of young people, to which Furedi suggested that what's new about today is how adults no longer challenge young people and have given up responsibility for them.
Another attendee asked how we strike a balance between conserving what's good about the old whilst also preventing a rigidity that's resistant to new ideas and positive change.
The atmosphere felt both transgressive and liberating as if what was being tapped into was a rare but timeless experience of being in a genuinely open space for ideas, where anything could happen.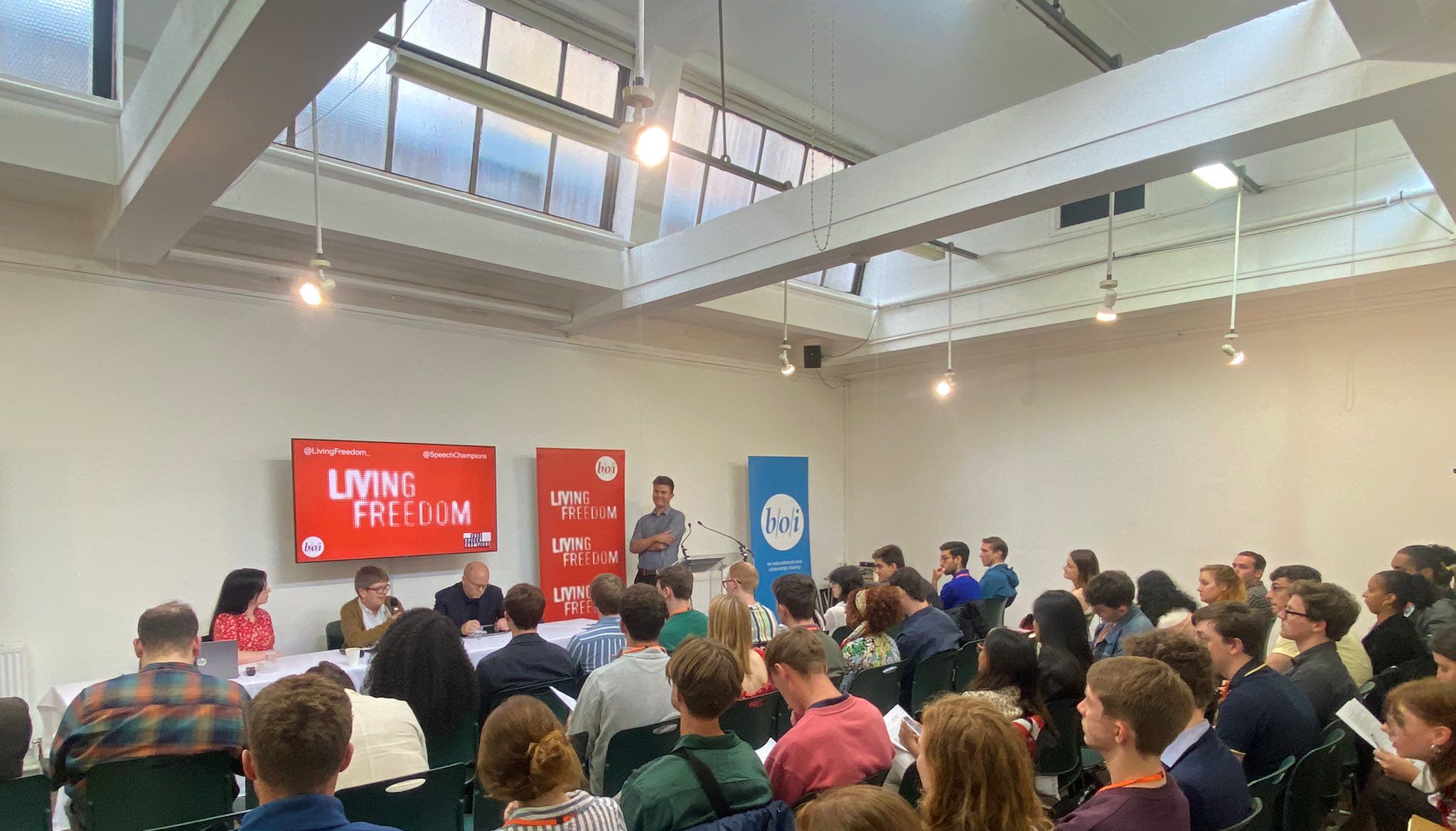 Living Freedom Conference
Inaya Folarin Iman
Alastair Donald, the convenor of Living Freedom told me that Living Freedom was created because "whether [it is] challenging new orthodoxies, understanding freedom of conscience, grappling with sexual freedom or making the case for artistic freedom, we need fresh ideas and a new generation to take up the cause".
He added: "We aim to provide a meeting place where young people can engage with the many complex issues of freedom, where they can speak freely and critically but also meet and socialise with their peers."
Paul Sapper, a GB News producer who attended the conference told me that "the school is an open-minded environment…The excellent speakers and discussions which followed each talk provided an opportunity to reflect on and clarify the assumptions of my worldview."
I spoke to another attendee, Maria Albano, a young writer and literary critic and she stated: "This is the second time I've gone to Living Freedom, it is an incredible opportunity to meet people of different backgrounds and world views.
"The guests and discussions are curious and unafraid. They come from a wide range of viewpoints but are a model of intelligent discussion where people can strongly disagree but still treat each other with respect."
Other lectures and discussions at the conferences include thorny moral and cultural subjects for example Conversion Therapy, sexual freedom, free speech in literature and online censorship. Guest speakers included feminist Julie Bindel, columnist Zoe Strimpel and University of Cambridge philosopher Dr Arif Ahmed and as well as many other distinguished figures.
Students and young people wanting to get involved can visit Free Speech Champions and the Battle of Ideas charity website.