Published: 14/04/2022
-
19:16
Updated: 14/02/2023
-
11:46
Refugees arriving in Rwanda will be their responsibility as soon as they step foot in the country.
That's according to Tom Pursglove MP, Minister for Justice and Tackling Illegal Migration, who has made it clear migrants will not return to the UK once they fly to the African country.
---
In conversation with Nigel Farage, Mr Pursglove said: "The key point is that we need to get the system into a much more sustainable position, this is not sustainable at the moment."
Mr Farage probed the minister over how the scheme would work by saying: "A young undocumented male is taken in to Dover docks, is the plan that he would go pretty much straight to Rwanda. Or would there be some assessment here before he was put on the plane?"
To which Mr Pursglove replied: "Obviously we have to be compliant with our international obligations that is essential and of course as the Prime Minister eluded to today, there is a significant chance that we will be legally challenged.
"Which is why it's crucial that we live up to the legal obligations and I would argue that legal challenge is baseless if those international obligations are lived up to, which we will do.
"Individuals will be screened on their arrival.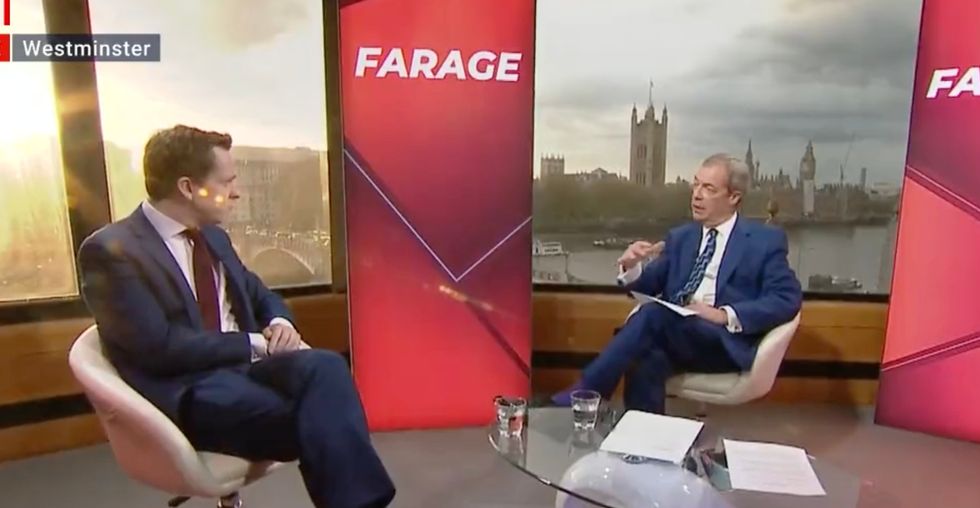 Mr Pursglove in conversation with Nigel Farage
GB News
"The determining factor is whether they are safe to be relocated to Rwanda and we would then want to get on to do that as quickly as possible."
The former Brexit Party leader continued his questioning: "And if they pass their refugee status test in Rwanda do they come back to the UK?"
Mr Pursglove said "No, they stay in Rwanda, I must be very clear about that point.
"And if they fail?" Farage added.
The Tory MP said: "That is a matter for the Rwandan authorities. Effectively the moment people step off the plane in Rwanda, they are the responsibility of the Rwandan government."
The scheme has been criticised by many, but Prime Minister Boris Johnson says the Government is fulfilling the outcome of the EU referendum and said illegal immigration has "bedevilled our country for too long".
Mr Johnson added: "We cannot sustain a parallel illegal system. Our compassion may be infinite, but our capacity to help people is not.
"The British people voted several times to control our borders, not to close them, but to control them."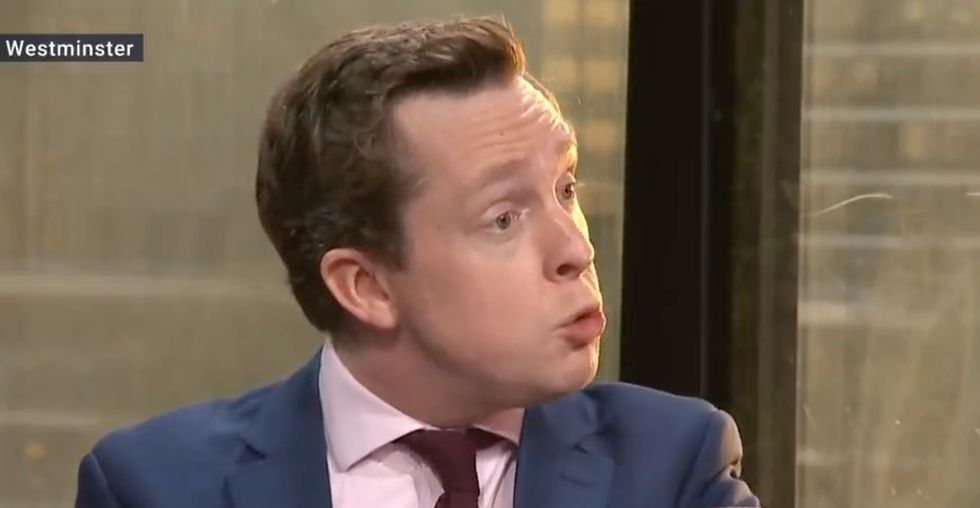 Tory MP Tom Pursglove
GB News